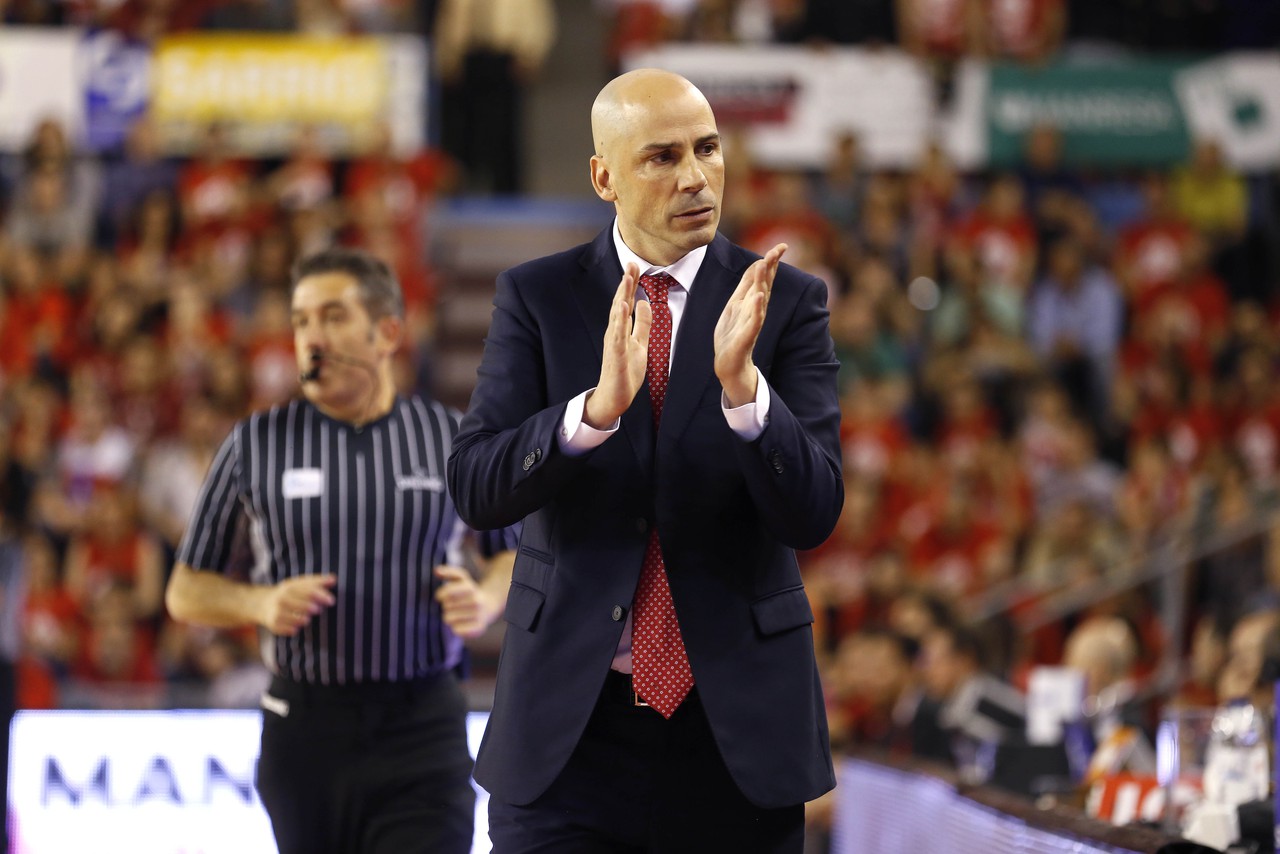 Fully loaded of ambition and hope, to 'Zaragoza's Final'
Duel before Tecnyconta Zaragoza to play the play-off. Whoever wins will be among the first. Fisher has returned to training with the team, but he is not at an optimal level.
Friday 24 of May of 2019 at 14:23
BAXI Manresa starts on Sunday a trip with few injuries that still drags the team, but with enthusiasm, ambition, and more than 200 fans who will accompany him on the last day of the league. Whoever wins the game between the Reds and Tecnyconta Zaragoza on Sunday at 12:30 will play-off. A defeat of BAXI could be valid if Andorra and Tenerife are losing.
Corey Fisher is the main feature of the template. The base of the Bronx has begun training but Joan Peñarroya has shown doubts about his participation in the game this Sunday. They will not be injured, Ryan Toolson and Erik Murphy. The BAXI Manresa will count on Zaragoza with the support of hundreds of fans who will travel to the Aragonese capital with private cars and a coach organized by the club.
For its part, Tecnyconta Zaragoza is in one of the best moments of the season, with Stan Okoye as a reference. The trained team Oper Porfirio Fisac ​​has made a great campaign, bringing the team closer to the play-off and with an emerging star: the base Carlos Alocén. They also recover the pivot Fran Vázquez. A great atmosphere is expected in the Prince Felipe Pavilion.
Joan Peñarroya stated in the previous that "we face the last week with a party that likes to play, against a rival that is ending with very good sensations the season, and that winning can be sixth; is in a situation like ours; They have won many tight finals and this has strengthened them a lot during the season; It's a game that we have to play at our best level so we can have victory options, in an environment that I am sure will be great ».