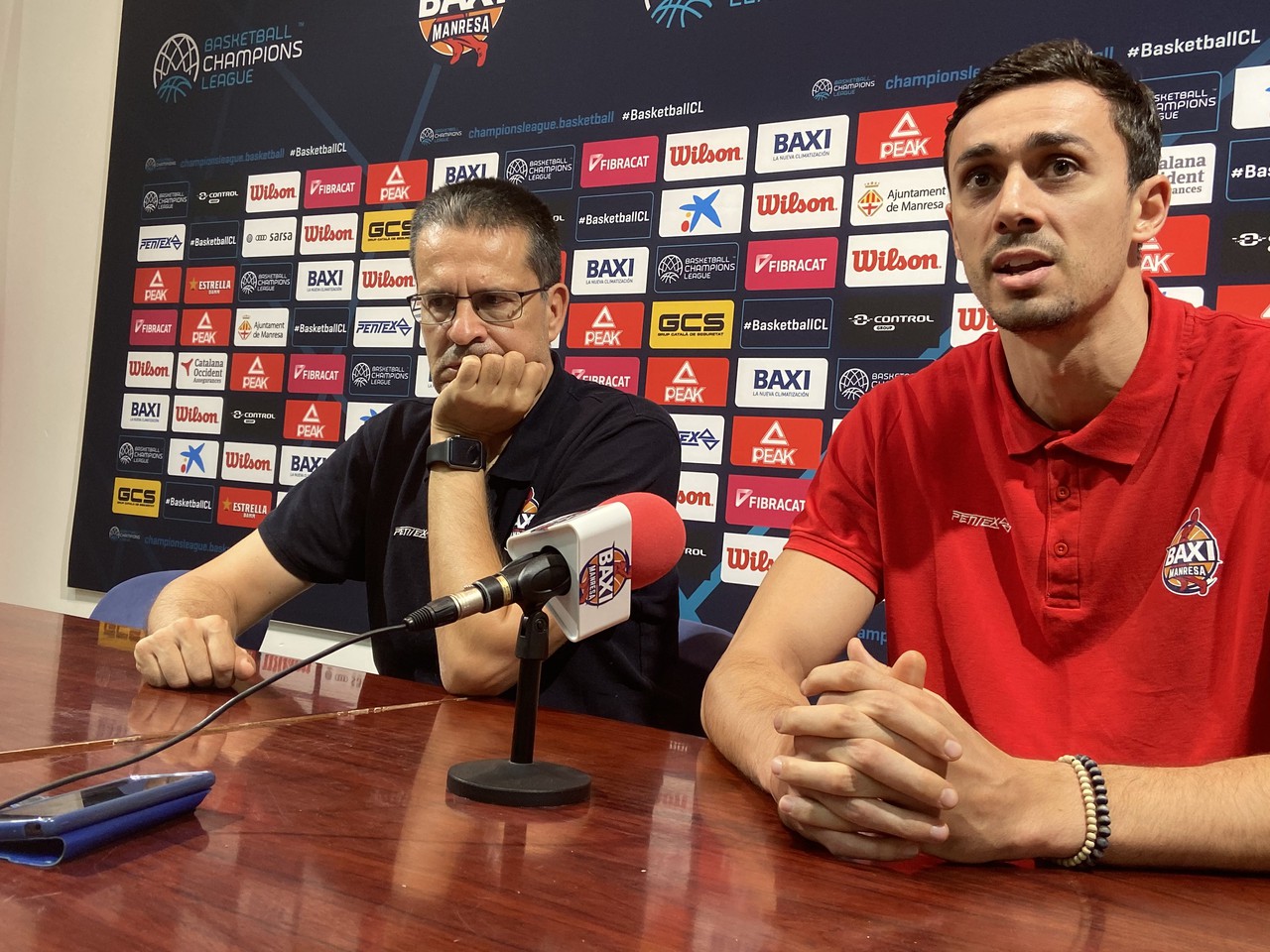 The European dream of BAXI Manresa begins tomorrow in the Nou Congost
The team will play again continental competition after 20 years of disputing the Euroleague. Ryan Toolson will be the novelty in the announcement, on a premiere night in the Nou Congost in which the journalist Joan Antoni Lozano will be honored, transferred this week.
Tuesday 15 of October of 2019 at 14:14
The New Congost is preparing to live on this Wednesday a night of emotions. Bages returns to the capital of the European competition after 20 years. The rival is the Polski Cukier de Torun (Poland), and before the game there will be a minute of silence for the loss a few days ago of journalist Joan Antoni Lozano, "Xano" , who died Saturday victim of cancer.
BAXI Manresa is excited about the re-launch of the European competition. The Basketball Champions League comes to Manresa after the last continental competition matches that were seen in the New Congost were for the Euroleague in the 1998-1999 season. In addition, the red team will already have the addition of Ryan Toolson , which is already recovered from his injury and has no other impediment to debut this season.
In spite of the little knowledge that the manresan rival can have, the Polski Cukier de Torun is one of the best templates in Poland, with 3 Americans and one Nigerian also formed in the USA. Without going any further, the team achieved the classification in the last second with a triple of the Keith Hornsby escort.
Pedro Martínez and Pere Tomàs spoke in the previous game. The coach pointed out that "we want to start the competition, a bit touched physically but with the aim of moving to the next phase; the rival is the leader of his league, a team that is very dynamic that wins the games he plays; There are other teams like Sassari, who played the final in Italy, teams like Strasbourg ... I think we will be competing to try to pass; Torun is a team with 3 Americans and an African American player of formation; 2 Polish players with experience in the national team, one of which is a pivot difficult to defend; We hope that playing at home we can win ». For his part, the captain of BAXI Manresa, Pere Tomàs, said that "we are very excited, people know that Manresa does not play European competition; There is a desire to start, really know what this competition is; the injuries at any moment are bad, but at the beginning they affect the formation of the team, in the process of knowing us; We have shown that we can compete with who we are »***.
Tribute to "Xano"
Before the start of the European competition match, the Basketball Manresa paid homage to Joan Antoni Lozano, who was the voice of the broadcasts of the Basketball Manresa for more than 30 years. The "Xano" died this weekend a victim of lung cancer.