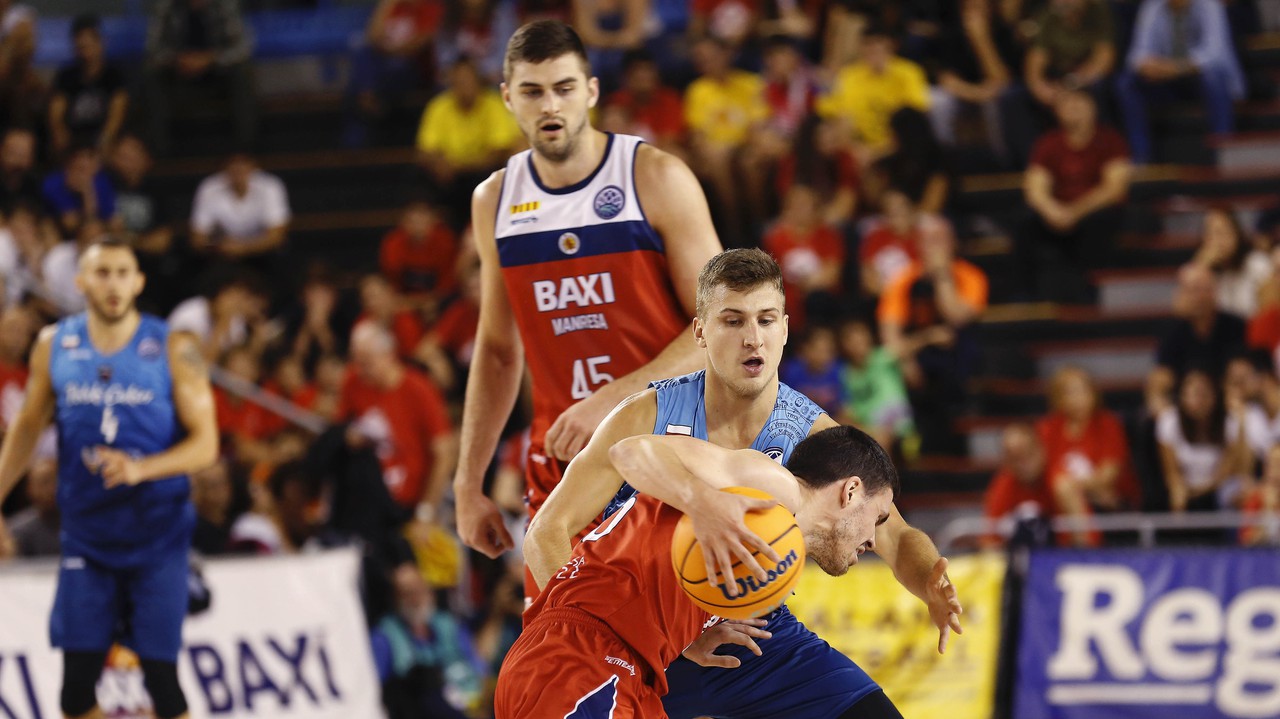 BAXI Manresa begins the second half of the BCL regular season at Torun's court
Jordan Sakho is added to the list of injuries. David Orrit will travel to Poland to strengthen the team. Sima and Nelson could have minutes before group A's last team.
Tuesday 10 of December of 2019 at 12:21
BAXI Manresa started on Tuesday traveling to Torun to play the first game of the second round and the league of the Basketball Champions League. The rival is the rogue, but a team that proved to be hard to peel in Manresa. Jordan Sakho has known about the extent of his injury, which he will have to leave for about 4 weeks.
The A Basketball Champions League Group leader travels to Poland. The men of Pedro Martínez will continue their way to the Champions League with losses, but with good results that reinforce the good work the team is doing. The last victory on the Dinamo Sassari court placed the first group team, tied with the Italians and Turk Telekom.
The Poles, for their part, are the group's body. They have only won a game, although they have been left to win some games, such as the New Congost, which lost 4 points, or the visit to Oostende, where they fell by 2 points after 2 extensions. They are a team that manages to score easily, and their benchmakers are the American outsiders Chris Wright and Keith Hornsby .
In the previous part of this match, they spoke Juampi Vaulet and David Kravish. The Argentinean, with a Polish passport, said that "we go to Poland where we see a new opportunity to win; I have roots from my mother in this country, I'm excited to visit him, I have not been there yet; Today we will prepare ourselves with the mentality focused on winning the game; Little by little we're playing better, we also feel better ». The American pivot David Kravish explained that "will be a tough match for us; I feel better every time, I have my ankle much better, I can move a lot better; against Sassari many players played really well and did some important work; It will not be easy, especially playing at home ».