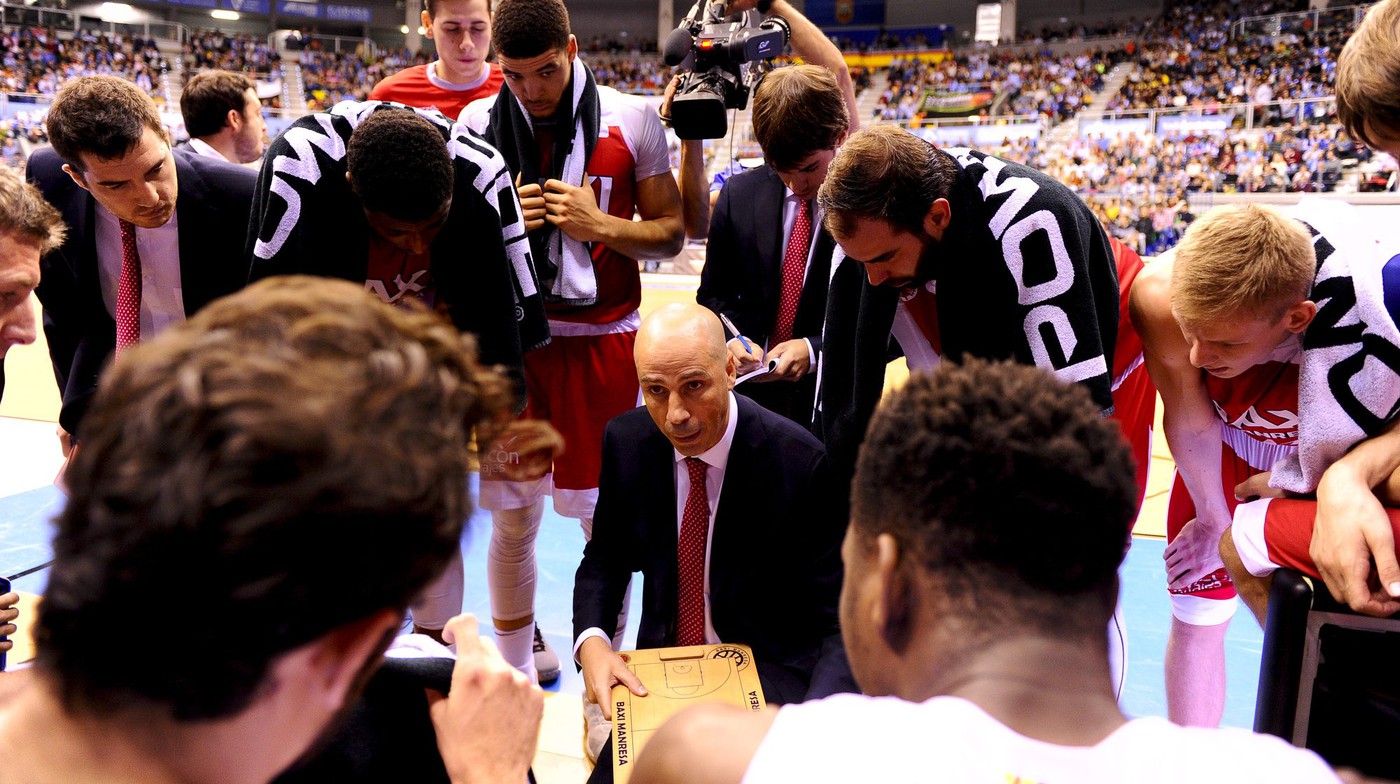 BAXI Manresa wants more (Day 10, this Sunday VS Breogán, 12:30)
The team receives Cafés Candelas Breogán this Sunday at 12:30 with the goal to get the 6th victory. The Galicians are penultimate with 2 victories
Friday 23 of November of 2018 at 16:08
That the team wins matches, motivates the city and the club a lot. And that is being felt around BAXI Manresa. This week, match at the Nou Congost, where 2 weeks ago there was no day of the Endesa League, and a very clear goal: the sixth victory, which would confirm those of Peñarroya among the first places.
This week, BAXI Manresa has prepared the game before facing a week of stop by the FIBA ​​windows. There is a lot of desire for basketball in the Nou Congost, which will present for the umpteenth time this season a very good appearance. The only negative note was the training injury of Paco del Águila, which will be ruled out for the game. Del Águila has noticed a puncture in the back of the thigh in the last workout this Friday, and he should be tested to see the extent of his injury. The rest of the players are available to Joan Peñarroya.
On the opposite side of the track, this Sunday, will be Cafés Candelas Breogán, the other team that has risen from the LEB League. His coach, Natxo Lezkano, has had problems with the injured, a handicap for the Galicians in this league start. In his squad, there are several acquaintances of our fans, such as the Navassenc Salva Arco and the Serbian Aleks Cvetkovic. The most dangerous man is being Volo Herun, ex-pivot of FC Barcelona.
Joan Peñarroya said in the preview of the game that «we faced the week before the break for FIBA ​​windows, after a few days we played before our fans, what we like the most; he is a rival who has had injury problems and has conditioned his start, but he has competed well and has entered the last few minutes with options against great teams» .