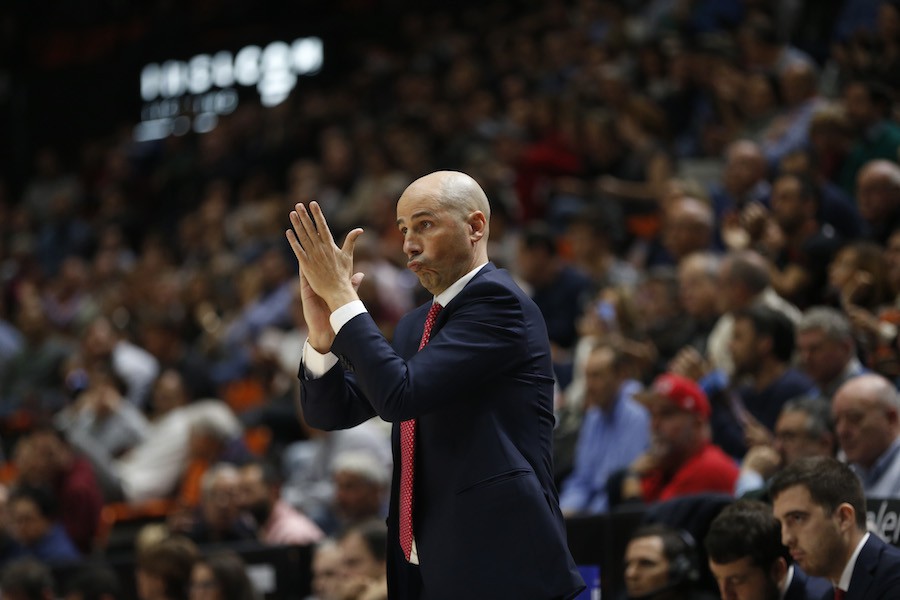 BAXI Manresa returns to Burgos (Saturday, 8:30 pm) to reconnect with the victory
Visit to the Castilian court more than 10 years later. The Manresa team, all available for the game this Saturday at 20:30 at the Coliseum.
Friday 16 of November of 2018 at 13:39
Day 9 of the Endesa League takes the Bàsquet Manresa in Burgos, a city that was not visited since the 2006-2007 season in the league. Marko Lukovic has already trained and will be the main novelty of the call, which happens to be 12 players. The Burgos team want to tie BAXI Manresa in victories.
The main novelty in the call of BAXI Manresa to move to Burgos is the reincorporation of Marko Lukovic, who has already recovered from his broken wrist. All players available to visit one of the courts without doubt with more atmosphere of the Endesa League, and what fills with more people. The players of Joan Peñarroya will try to continue fighting for the victory, as they have done in each match, in a track that pretends to be a fort for the Castilians.
San Pablo Burgos, trained by Diego Epifanio, has been reinforced this summer to be even more competitive. Have come players like Fitipaldo or Kravtsov, and promises as Radoncic to help a team that at this point is eleventh with 3 wins and 5 losses.
Joan Peñarroya, said in the press conference earlier this Friday that «we know that we are going to a difficult field, where after the ascent of last year is one of the hottest court; Burgos is a team that has won at home to Baskonia and Unicaja; they have important players, who also do it better as locals than as visitors; Cancar is a player project that looks like it will not be late in the NBA, Jaramaz, or Fitipaldo, with the threat of shooting... At home they play with confidence» .