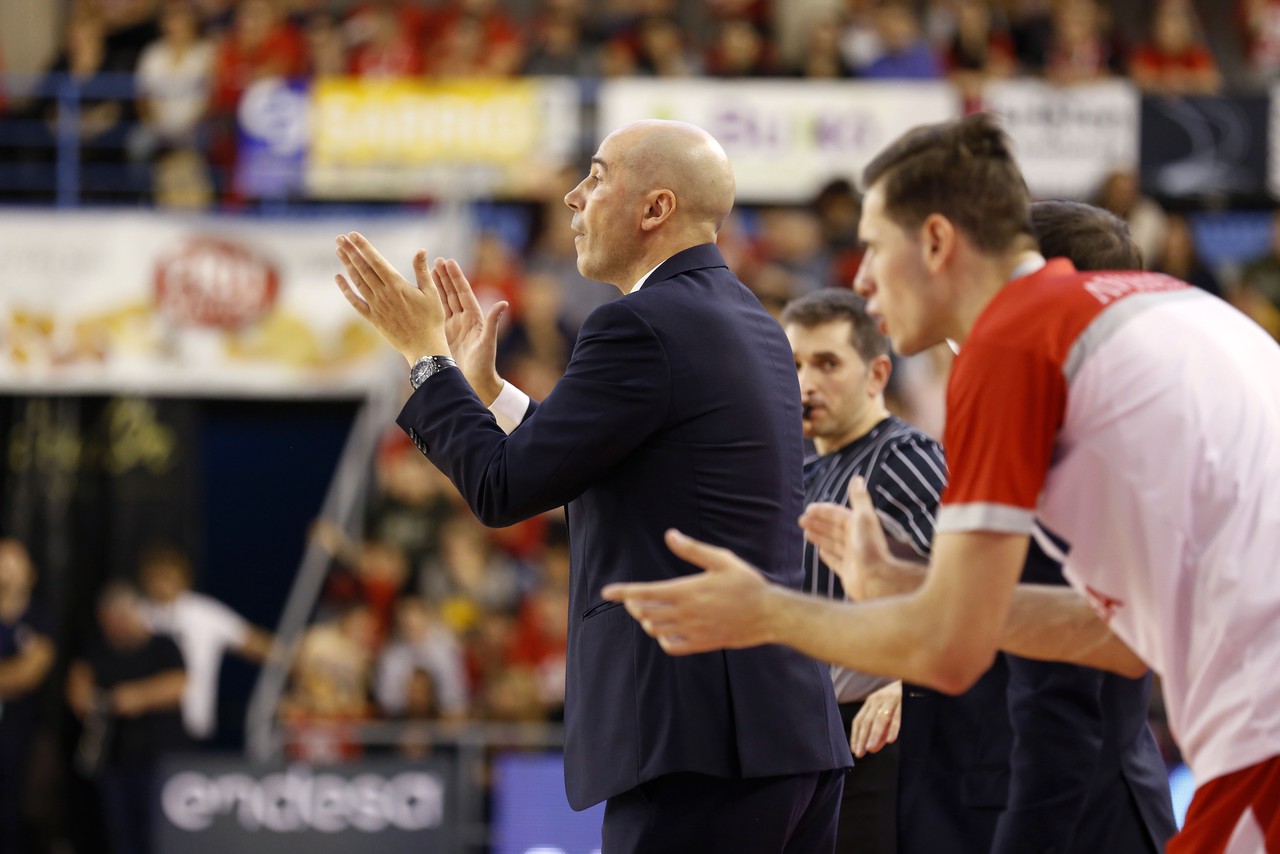 BAXI Manresa receives in the Congost a direct rival
Tecnyconta Zaragoza has the same balance as the Bages, who want to give a joy to the fans on Sunday at 12:30. It will be low for the match Jordan Sakho, while Lukovic is serious doubt.
Friday 14 of December of 2018 at 14:24
This Sunday the Nou Congost is preparing for a duel in the fight for the first places of the classification. Tecnyconta Zaragoza visits the Bages with 6 wins and 4 defeats, the same as the BAXI Manresa. Joan Peñarroya will not be able to count on Sakho, and he has the doubt if Marko Lukovic will be able to act.
BAXI Manresa wants to fight for victory in a match against a team with which he is fighting hand to hand to have a good position at the end of the first round. After a tight defeat in Fuenlabrada, in a game where the team showed its face, now it's time to play before the Nou Congost fans, where the team is more comfortable. Jordan Sakho can not be because of his ankle injury, while the club expects tests to know the status of Lukovic, who has hurt his hand in training. To reinforce the training BAXI Manresa has had Pau Treviño and David Efambé, who are helping the team. One of them could enter the summoned list.
The Aragonese team, led since this summer by Porfirio Fisac, has left this season the suffering to fight in the play-off zone. The Aragonese have in their ranks reliable players like McCalebb, Radovic, Seibutis or Fran Vázquez, and others with great projection as Barreiro, Alocén or Justiz, apart from the well-known Nacho Martín. A solid team that has already won on courts like those of Breogán, Tenerife or Burgos.
Coach Peñarroya said today at the press conference that "the week we have not started with good news, we lose Jordan for weeks; We are trying to find solutions to alleviate this decline; we play against an opponent who is doing things well, with very experienced players both in the Endesa League and at European level; they are playing good basketball, with the players very connected and with moments of success».