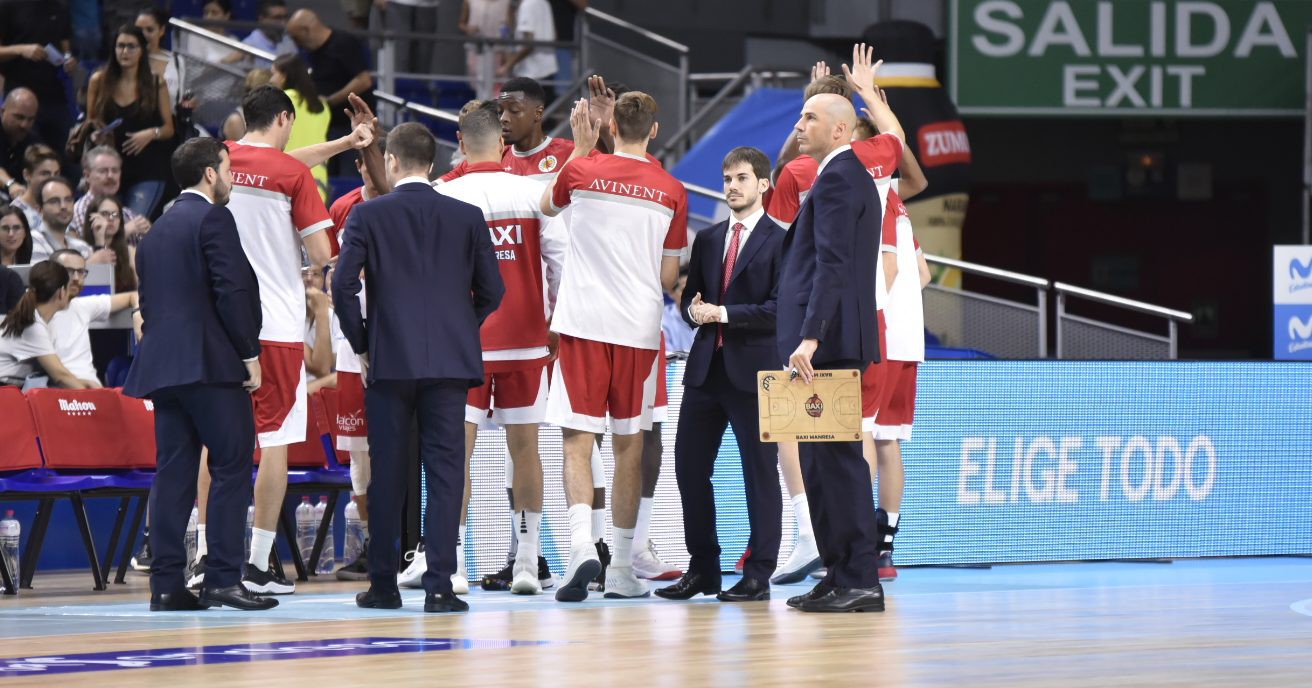 BAXI Manresa prepares for a great date at the Nou Congost
The Endesa League returns to the capital of Bages this Thursday, with a match against Barça Lassa. Doellman is still unsubscribed and a pavilion with spectacular atmosphere.
Wednesday 3 of October of 2018 at 18:56
Manresa will receive the first Endesa League match of the season on Thursday with all honors. The rival: the powerful FC Barcelona Lassa, who on the first day surpassed Gran Canaria. On the part of BAXI Manresa, Doellman is low. The Peñarroya team won the first victory in the visit to Estudiantes court, and this has made tomorrow's game even more expectation. Bàsquet Manresa will recognize the trajectory of Juan Carlos Navarro before starting the game.
Catalan Derbi in the first match at the Nou Congost. BAXI Manresa provides a spectacular atmosphere on day 2, intersemanal at 20:45 in the afternoon. The men of Joan Peñarroya, Doellman on the sidelines even with leg discomforts, prepare with enthusiasm the debut in front of the fans. The club foresees a very good entrance, and recommends the spectators to arrive with time in the pavilion.
By FC Barcelona, ​​new faces in the group led by Svetislav Pesic. The azulgrana have signed this season the guard Kevin Pangos, the shooting-guard Kyle Kuric - both with past in the Endesa League - and the centers Artem Pustovyi and Chris Singleton. They have incorporated Rolands Smits, and keep old ones known as Pierre Oriola. On the first day, they defeated Gran Canaria at Palau Blaugrana, by 98 to 78.
Bàsquet Manresa has announced on Wednesday that before the start of the game he will make a recognition to former Barça Lassa captain Juan Carlos Navarro, who has announced this summer his withdrawal from the tracks.
Joan Peñarroya told the media in the previous one that «we have worked well during the week, preparing the best of both games this week; We want to offer a good response to our public, and if we are able to do this, with the energy that the public will give us we want to reach the end with victory options» .