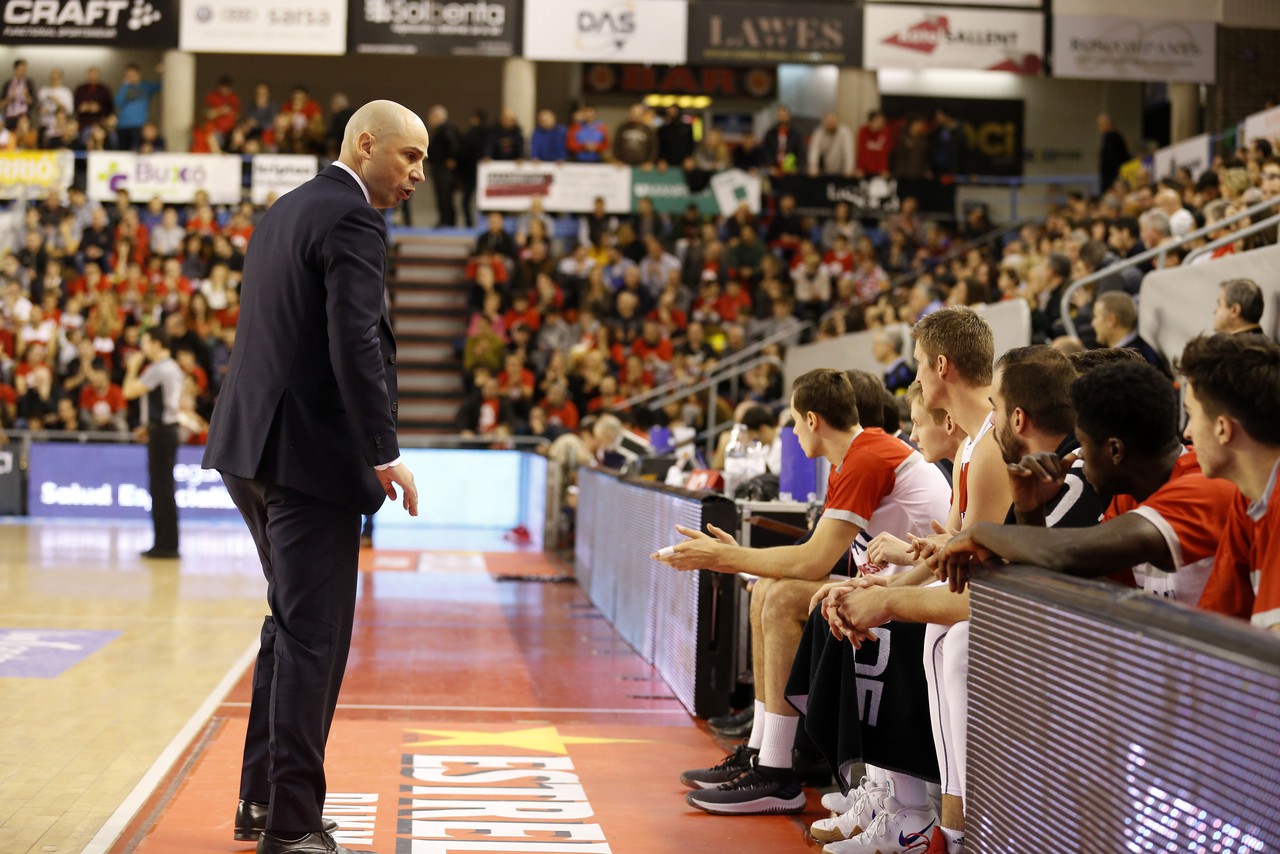 A BAXI Manresa with few players wants to play the match against Obradoiro
Will stay in Manresa the injured Gintvainis, Doellman and Sakho. Pere Tomàs and Marko Lukovic are doubtful. A moved week which has arrived with the incorporation of Yankuba Sima.
Friday 21 of December of 2018 at 13:08
BAXI Manresa has lived a very busy pre-Christmas week. Many casualties injuries and an arrival this Friday, 48 hours before the game in Santiago de Compostela, on Sunday at 17:00, before an Obradoiro in a good moment of form.
Joan Peñarroya explained today to the press the week of BAXI Manresa, happy for the many Christmas social events that the team has carried out, but moved by the losses that the team accumulates. Let's go by parts.
Pere Tomás He has not trained yet because of a fibrillar tear in his thigh. It is doubt for Sunday's game.
Marko Lukovic he suffered an injury to his right hand last week, and yesterday he did it for the first time once a training with the group, with an important bandage.
Justin Doellman He has acute back pain that has not allowed him to exercise either. It is not expected that I can travel either in Galicia.
The injuries already known: Jordan Sakho has a ligament injury to the ankle and will be goes down the next few months, while Jakis Gintvainis was injured this week in the femoral biceps of the left leg and will be at least 4 weeks of low.
On the part of Monbus Obradoiro, they are in a great moment of form. The men of Moncho Fernandez have achieved the MVP of the day in the last two days, and important victories in Zaragoza and Santiago against Estudiantes. Mens experienced as the Catalans David Navarro, Albert Sàbat and Nacho Llovet, the Greek Vasileiadis, and promises from outside like Obst, Spires or Simons. Right now the Galicians are 12ns with 5 wins and 7 losses.
Joan Peñarroya pointed out in the press conference on Friday that "we have an important game, against a rival at his best in form, with a roster with many players, in a week where we will go with half of the staff; the problems of the previous week accumulate others; good news as the continuity of Dragovic, and the arrival of Sima; we are going to play the game with all the intention of competing».