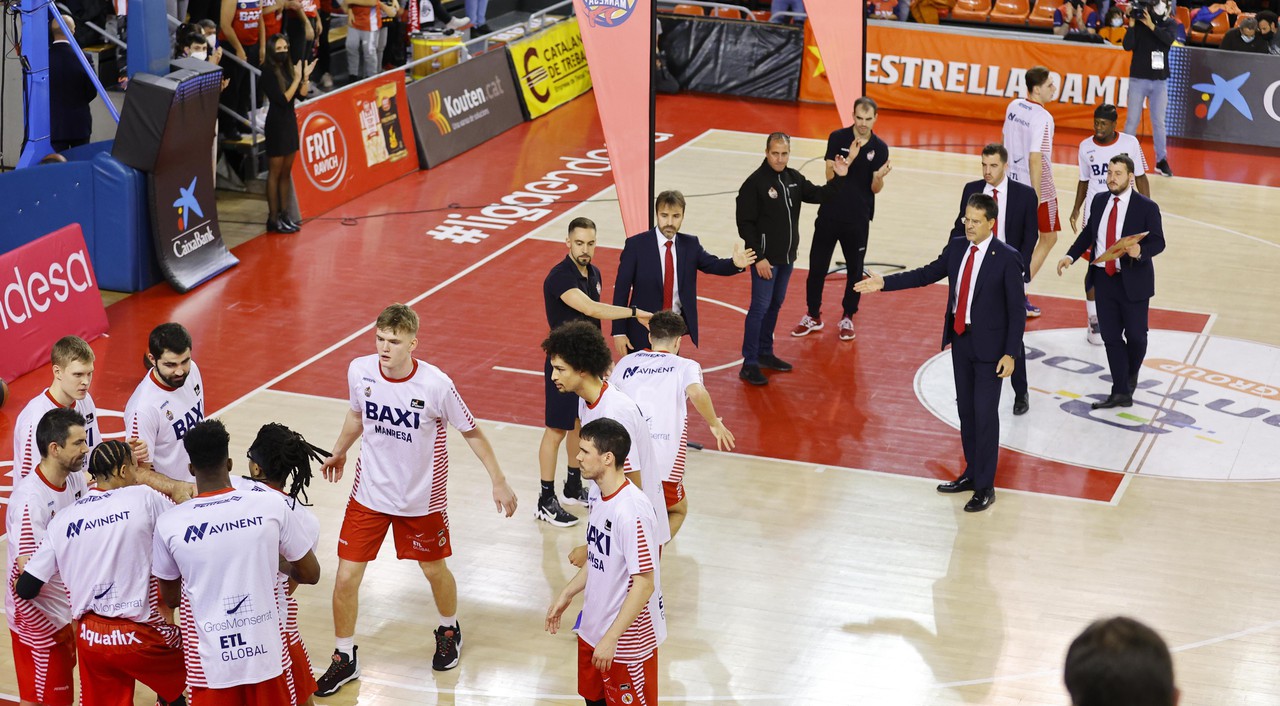 Last-but-one game of the BCL group stage in Poland
BAXI Manresa, already classified as first in the group, has traveled to Poland to play day 5 of the BCL. The match, this Tuesday at 18:30 (DAZN and Esport3).
Monday 6 of December of 2021 at 17:14
The team traveled to Northern Europe on Monday, where the Arged BM Stal Ostrow awaits them, with classification options. Pedro Martínez's team will be the first in the group no matter what happens in the next two matches, this one on day 5 in Poland and the last one at home, on the 22nd against Hapoel.
The BAXI Manresa squad is already in Poland where they will play tomorrow at 18:30 (live on DAZN and Esport3). After a vibrant home game against Tenerife, the team wants to remain unbeaten in European competition, although no defeat would jeopardize their ranking to be among the top 16 in the Basketball Champions League.
The Poles of the Stal Ostrow already made BAXI Manresa sweat bravely in the first day of the BCL in the Nou Congost, where the Bagens won by 81 to 76. The men of Igoc Milicic are playing a very good game all and be a newcomer team. Statistically, players like the Americans Palmer, Young and Simmons stand out.