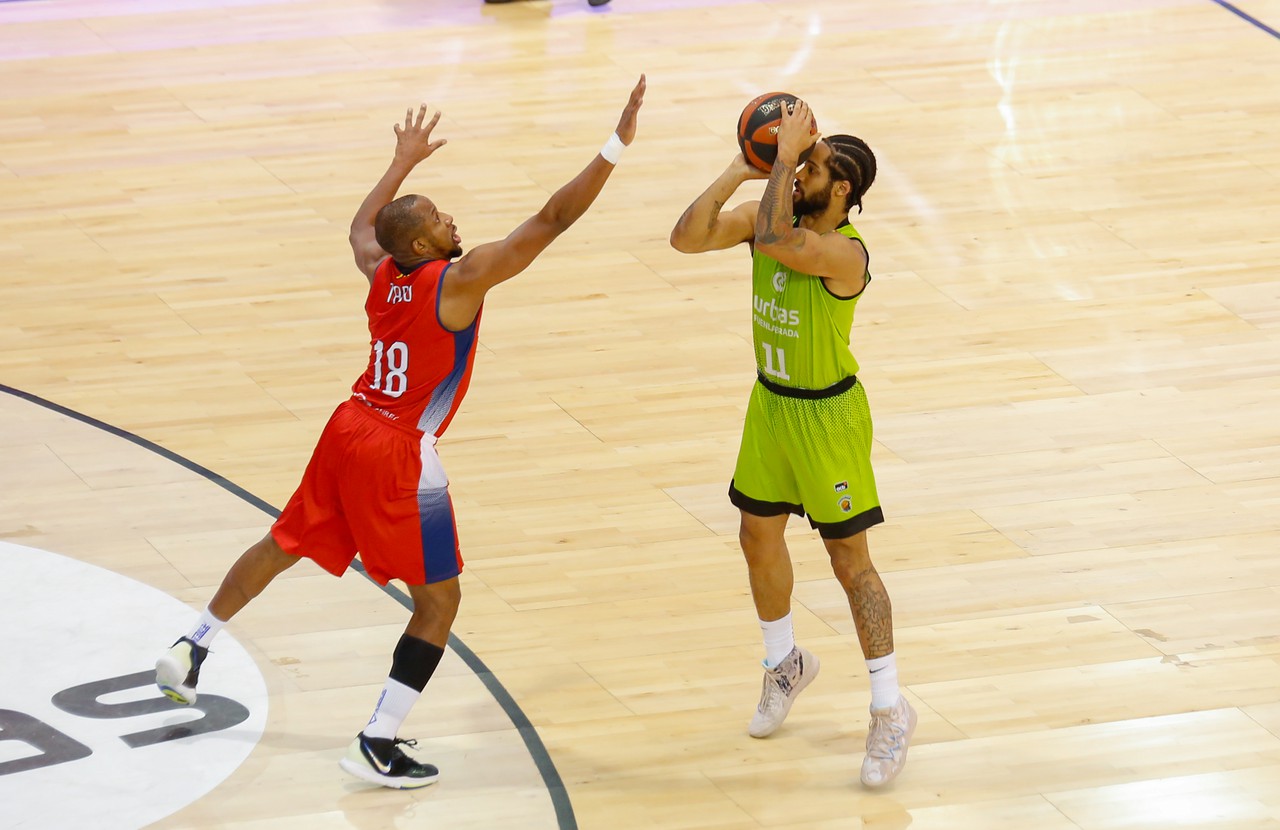 Fuenlabrada: the danger has a name and surname, Melo Trimble
Marc Garcia returns to the Nou Congost and is also often a danger to the Bages team interests
Monday 8 of March of 2021 at 19:46
CB Fuenlabrada has visited Manresa on 17 occasions, and in 11 of them the victory has been for the Bages team. The last one came in the 2018-2019 academic year (86-77).
The great reference of Madrid is the guard Melo Trimble, who leads up to three statistical sections of the competition: it is the highest scorer (with 17.9 points on average), who receives more fouls (5.8) and who loses the most balls (3,4). In addition, he is the second who scores most free-throws (4.8), the third in steals (1.6) and minutes played (29) and the fourth most valued (17.7). Another of the highlights is the man from Manresa Marc Garcia, who always tends to make good matches against BAXI Manresa and who this year is fourth in percentage of free throws (91.2%).
As a team, Urbas Fuenlabrada is the leader in fouls received (22.13 by 21 of BAXI, fourth). The Madrid team occupies the second position in offensive rebounds (12.65 by 11.75 of the Bages, fourth), and in two-point shots converted (22.91 by 21.25 of the Manresa team, fifth), while they are third in blocks (3.17) and converted free throws (15.74). Finally, they occupy the fourth place in rebounds (35.74) and turnovers (14.61).
Other interesting facts
-Jonathan Tabu played in the ranks of the Madrid team in the 2015-2016 season. There he achieved his points records (34 on the court of MoraBanc Andorra on 26/3/2016), three-pointers (7 in the same match), rebounds (8 at home against Gipuzkoa on 30/1/2016), steals (6 as a local against Estudiantes on 22/12/2015) and efficiency (35 in the same duel).
-For his part, Dani Pérez did it from 2013 to 2015, making his debut at the ACB on the UCAM Murcia court on 13/10/2013 (93-73) and reaching his maximum of rebounds, with 6, on the Sevilla court on 19/10/2014.
-In the first round match, Scott Eatherton set his steals record, with 2, and Guillem Jou the assists record, with 3