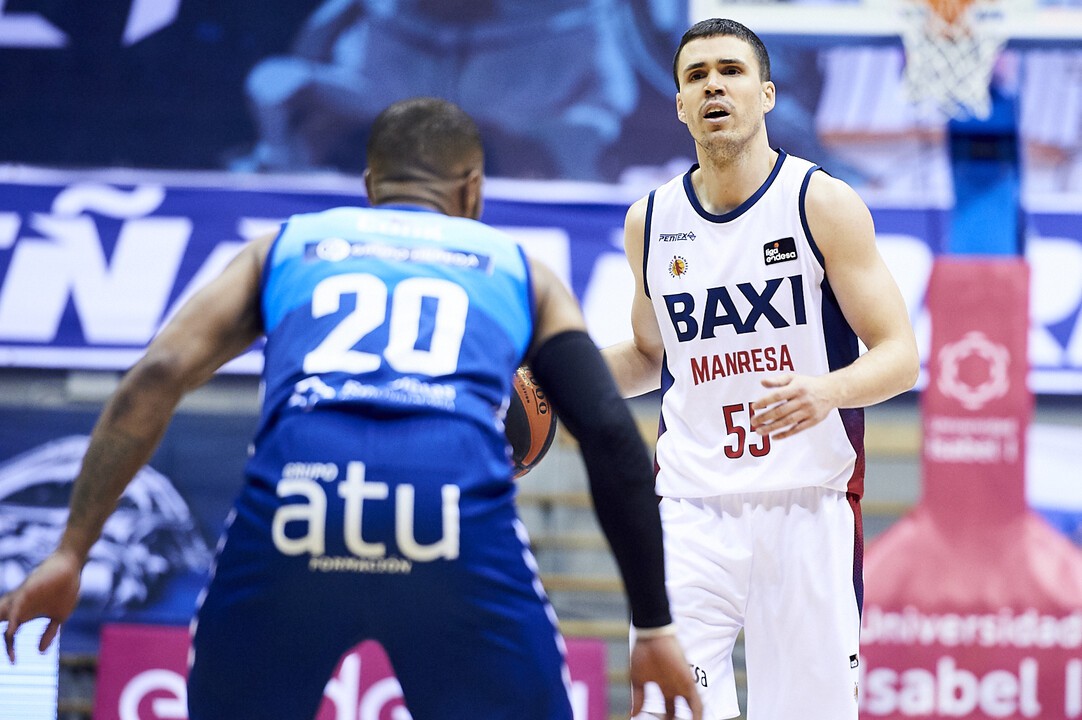 Burgos: the battle of the 'generous' and the return of a myth
Dani Pérez, Alex Renfroe and Omar Cook are still among the assist leaders, and Joan Peñarroya visits the club where he is the highest scorer in history.
Wednesday 27 of January of 2021 at 19:10
CB Miraflores took the victory on the only occasion they visited the Bàsquet Manresa court. It was in the 2018-2019 season (83-86).
Sunday's match will bring together three of the top five assist leaders in the competition. Dani Pérez is the first with 7.3 passes per game, the ex-Manresa Alex Renfroe, is third and accumulates 5.9, and the other guard of Burgos, Omar Cook, is fourth with 5.7. On the other hand, Thad McFadden is the fourth most three-point scorer (2.5 per duel), and Dejan Kravic occupies the same place in two-point shot converted (5.1).
In terms of team statistics, Hereda San Pablo Burgos is second in rebounds (9.60) and three-pointers scored (10.80), and fourth in points (86.80), defensive rebounds (24.95), assists (18.90) and percentage of two-point shots (57.12%).
Other interesting facts
-Hereda San Pablo Burgos has four members with a past in Bàsquet Manresa: Álex Barrera played there in the 2015-2016 season, Jordan Sakho did it from 2016 to 2020, Alex Renfroe played 13 matches in the 2018-2019 season, the same one in which Joan Peñarroya was on the bench of the entity where he is the highest scorer in the history