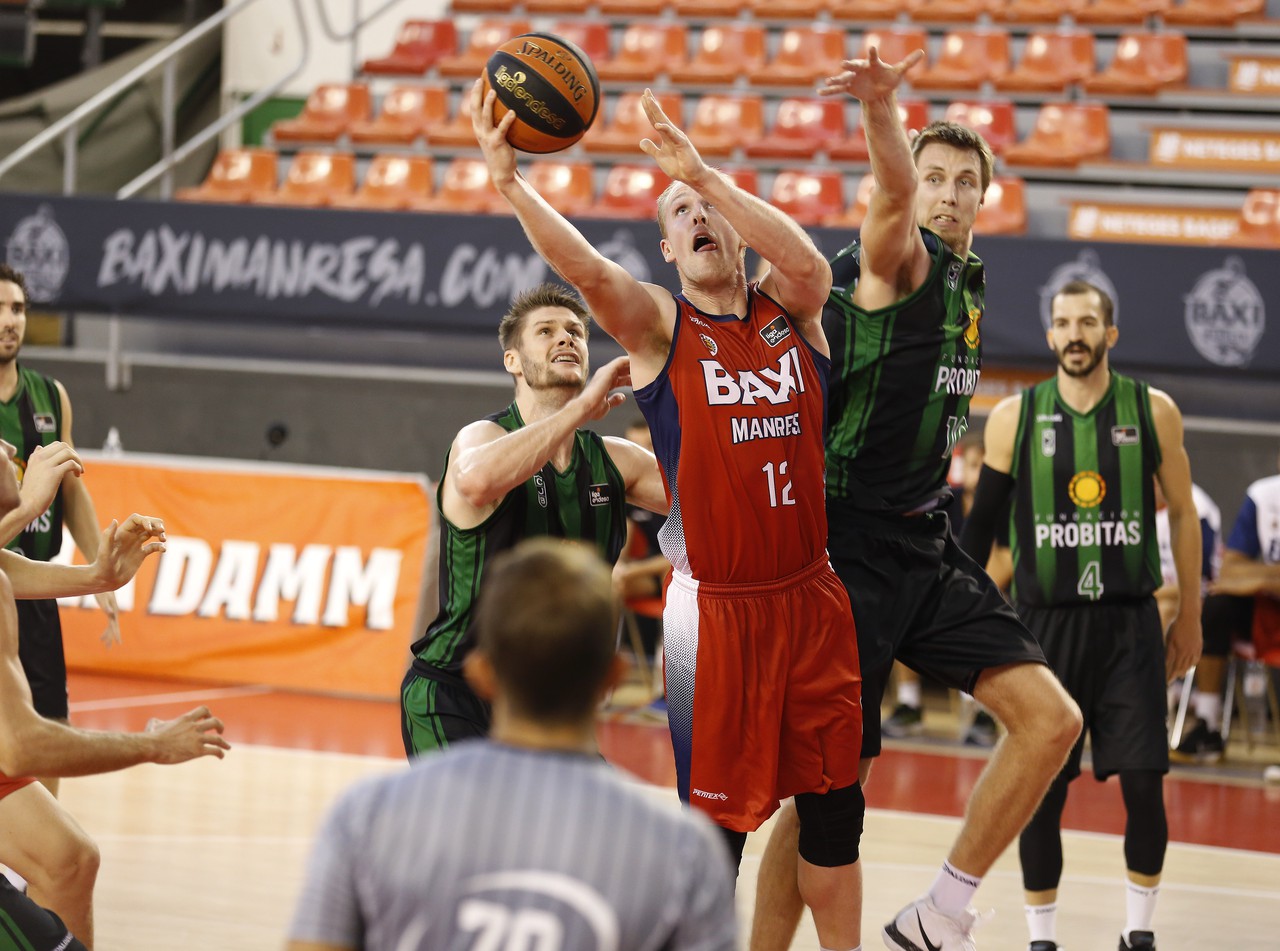 BAXI Manresa closes the pre-season with good feelings
The Bages team beat Joventut 93-89 before the premiere of the League, on Sunday at Estudiantes court
Saturday 12 of September of 2020 at 14:21
93 BAXI Manresa I Dani Pérez 7, Rafa Martínez 14, Vaulet 5, Hinrichs 14 and Eatherton 14; Jou, Mason 18, Báez 6, Tabu 2, Sajus 10 and Sima 3
89 Joventut I Bassas 12, Ribas 6, López-Arostegui 13, Morgan 6 and Tomic 6; Dimitrijevic 9, Dawson 10, Brodziansky 17, Ventura, Zagars 3, Birgander 4 and Parra 3
Partials : 23-22, 23-17, 28-27, 19-23
BAXI Manresa closed the pre-season with good feelings and a victory against Joventut in Nou Congost (93-89), in a match that was decided in the last minutes. In this way, Pedro Martínez's men arrive with morale in the first day of the Endesa League, on Sunday at 12:30 on the Movistar Estudiantes court.
The first bars of the duel were very level (12-12), but then the visitors nailed a partial 0-7 (12-19), which was answered by the Reds with an 8-0 (20-19). In the final seconds, Mason answered a Dawson three-pointer to reach the end of the opening quarter with an electronic lead (23-22). In the second the Bages team were superior and were maintaining income around eight points (46-39 at halftime).
In the second half, the Badalonians came out more plugged and tied the game at 50 in just over three minutes of play. Then there was equality until the last two, when BAXI opened an eight-point hole at the end of a third quarter with plenty of scoring for both sides (74-66). In the last ten minutes, Joventut equalized again, and everything had to be resolved in the last seconds. In these and with three points above the premises, Ribas missed a shot to force overtime, and in the rebound Hinrichs was fouled and sentenced scoring both free throws.