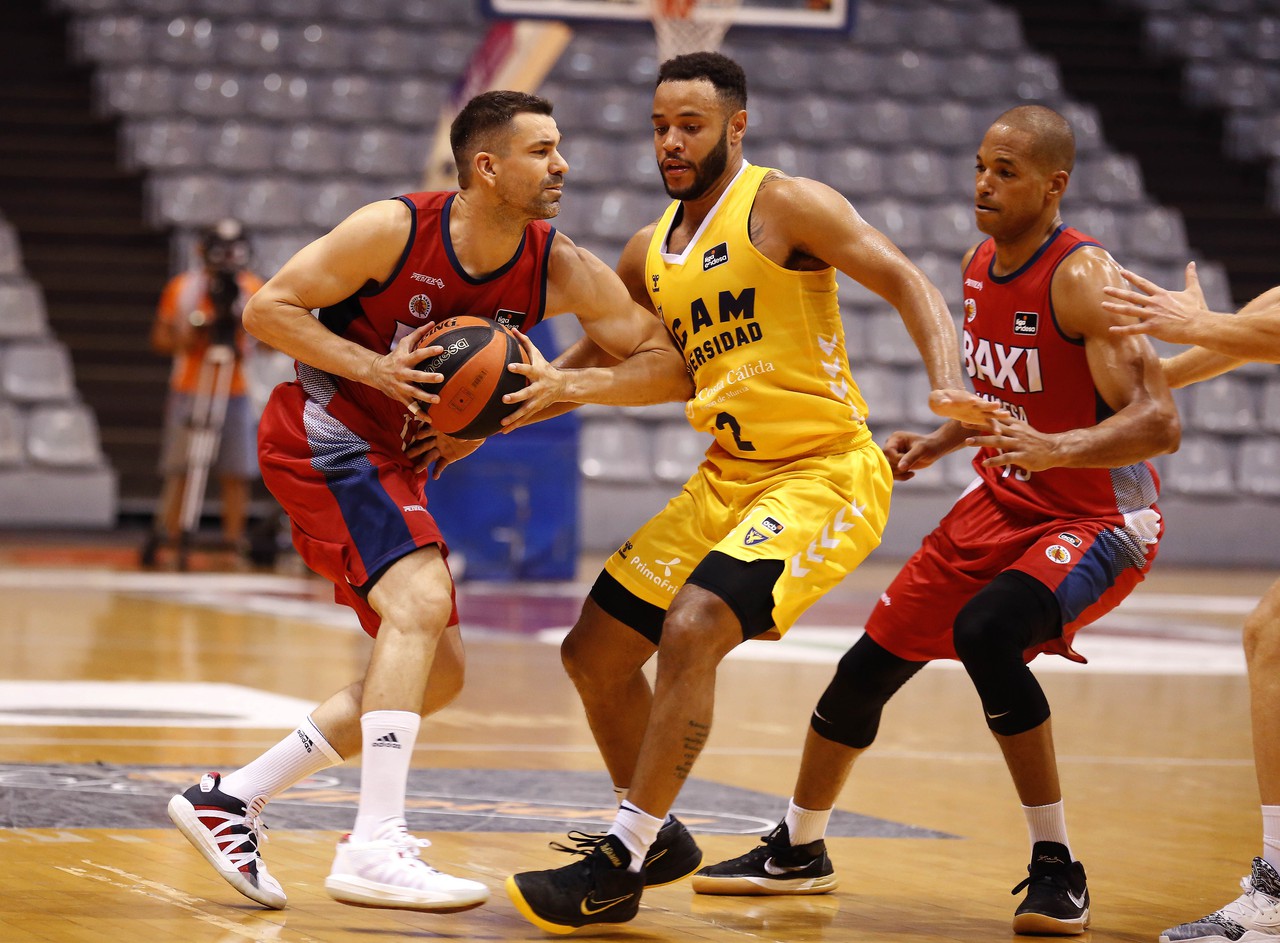 BAXI 2020-2021 is launched in Lleida
Pedro Martínez's men, with a very choral game, play an entertaining match against UCAM Murcia
Thursday 27 of August of 2020 at 22:35
90 BAXI Manresa I Dani Pérez 5, Mason 11, Vaulet 4, Hinrichs 12 and Sima 3; Peñarroya, Jou 13, Báez 13, Rafa Martínez 10, Tabu 10, Sajus 5, Eatherton 4
76 UCAM Murcia I Frankamp 16, Strawberry 3, Rojas 12, DiLeo 9 and Lima 4; Davis 12, Townes 6, Malmanis 7, Jok 7
Partials : 20-22, 24-23, 28-16, 18-15
BAXI Manresa 2020-2021 opened the pre-season with a victory against UCAM Murcia (90-76), in a match that was played in the Barris Nord pavilion in Lleida. Those of Pedro Martínez were successful, choral and superior in the resumption, with up to six players overcoming the barrier of ten points. Sunday at 19:00, new preparation test against MoraBanc Andorra, in Escaldes-Engordany.
In the first quarter there was equality between the two teams and neither of them was able to open a hole in the scoreboard. These first bars served to make the vast majority of additions debut with his new shirt. Of all of them, the most outstanding was Seth Hinrichs, with seven almost consecutive points. However, it was the Murcians who closed the period with an advantage in electronics (20-22).
In the second ten minutes appeared the figure of Rafa Martínez, who scored two three-pointers and helped the Manresa take a seven-point lead, but the team led by Sito Alonso did not curl and was able to come back with a partial 0-10 (40-43). Before the break, the player from Santpedor nailed his third three-pointer, but a basket from the visitors put them ahead (44-45).
In the second half, Pedro Martínez's men were very successful from the three-point line, with scores from Tabu, Jou and Báez two times. This led them to reach a maximum difference of sixteen points, which was reduced to eleven at the end of the third quarter (72-61).
In the last ten minutes, the Murcians started better and were only five points behind (72-67), but the Bages did not let themselves be intimidated and again distanced themselves in the electronic thanks to a partial 10-0. From there they knew how to stop the attacks of the rival and did not have excessive problems to add the first win of the preseason.