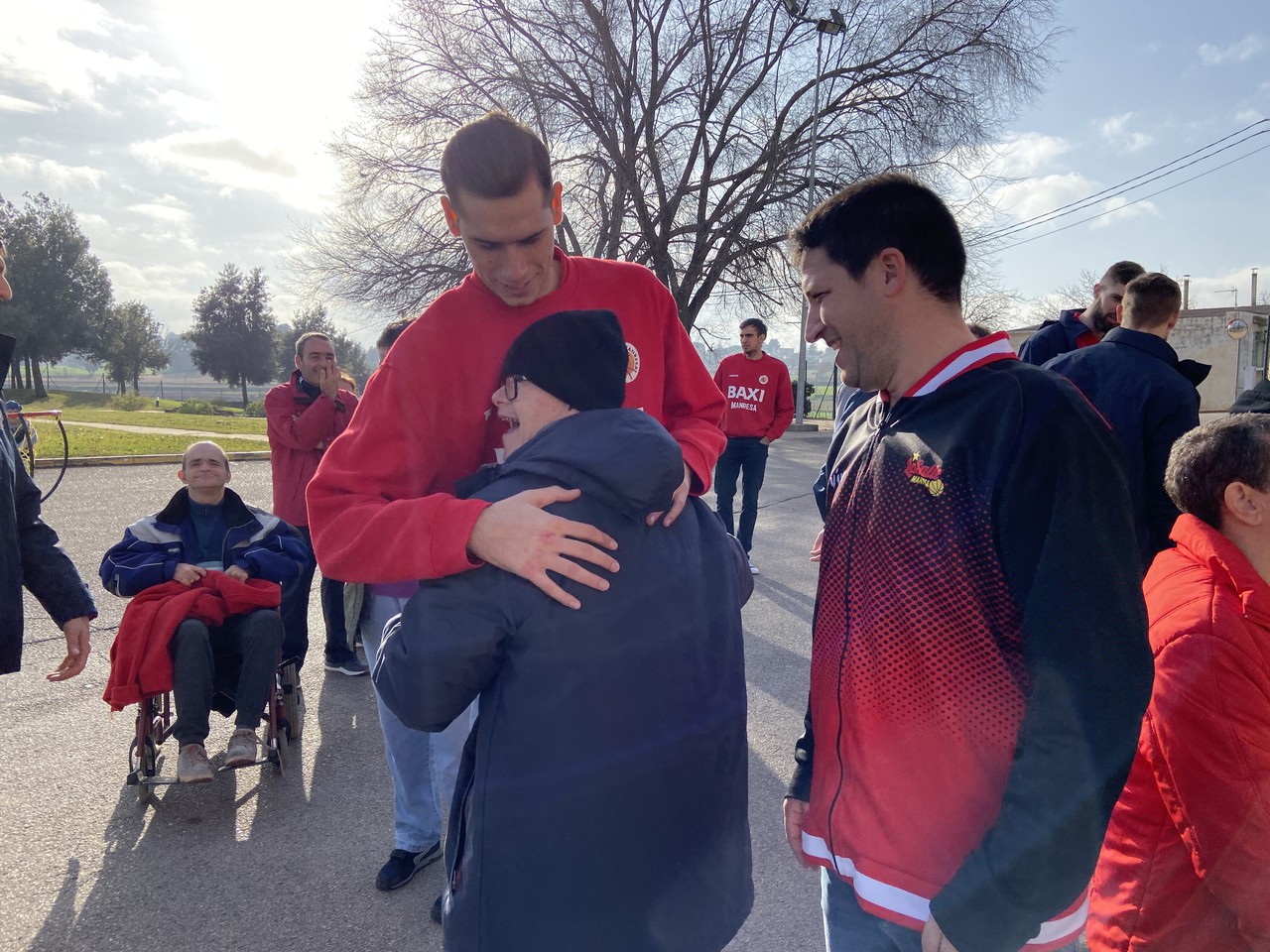 BAXI Manresa roster visits the Ampans Foundation
Christmas encounter with users of the Foundation, who could play with the staff of the BAXI Manresa, and take pictures with the players.
Thursday 19 of December of 2019 at 18:04
The BAXI Manresa has repeated at the Christmas gates the visit to the Ampans Foundation , which has been repeated for several years. The players have had a good time with the users, who have begun to give a great reception to the team, singing the Manresa Basketball anthem and cheering the players. Later, it was the turn of the "reporters" questions from Ampans, answered by the captains Guillem Jou and Pere Tomàs .
Román Montañez , Sports Director of the BAXI Manresa, addressed a few words to the attendees thanking the invitation and encouraging users to have a good time with basketball. The team of La Salle-Ampans has been photographed with the players of the first squad, which has signed a memory for the whole team that the Foundation has with La Salle, which is competing in the Catalonia Basketball Championship.
Morning ended with basket shots, photos of young users' idols, and autographs by everyone, before joining a circle for a team cry.