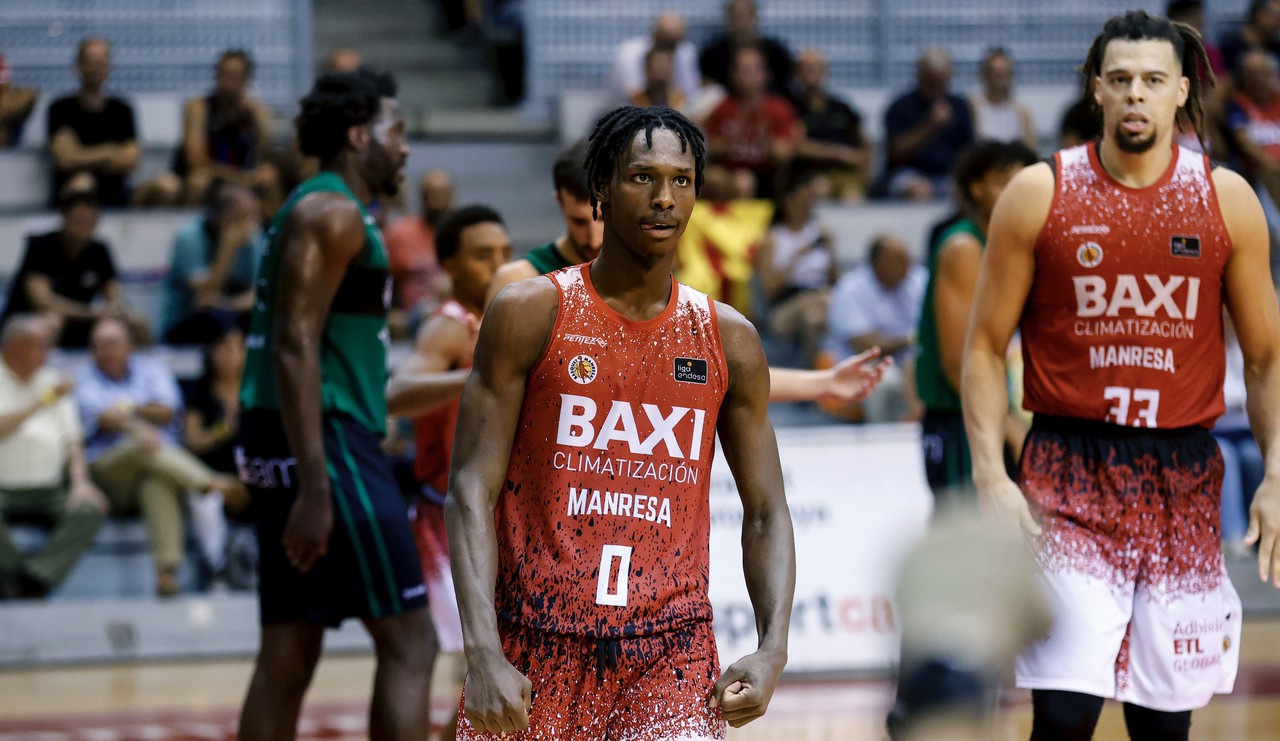 BAXI Manresa will play the final of the Catalan League
The Reds defeated Joventut de Badalona 65-82 in a choral game where Badio, Vaulet, Jou and Steinbergs scored 10 or more points.
Monday 11 of September of 2023 at 20:41
65 Joventut I Vives 5, Andrews 6, Kraag 5, Thomas 9 and Tomic 7; Busquets 2, Ribas, Brodziansky 8, Rodríguez, Feliz 12, Onuaku 11 and Prey
82 BAXI Manresa I Taylor 4, Williams 4, Jou 10, Vaulet 12 and Zohore; Badio 16, Dani García 7, Steinbergs 10, Sagnia, Valtonen 8, Geben 6 and Dani Pérez 5
Partial: 18-29, 13-23, 21-14, 13-16
BAXI Manresa continues counting its preseason games by victories after defeating Joventut in the first semifinal of the Catalan League, played in Lleida (65-82).
After a few first moments of equality and exchange of baskets, the players led by Pedro Martínez took control of the game and, thanks to their high accuracy in shooting and mastery of rebounding, they opened the gap until achieving a margin of eleven points in the end. of the first quarter (18-29).
In the second the tone was practically the same, with the Reds who did not slow down and completely dominated the Badaloneses, who were not capable of closing the gap. In the halftime of the confrontation, the result was very favorable to the Manresa side (31-52).
Returning from the locker room, a group of green and black led by Thomas tried to re-enter the game, but the Bages team remained solid and maintained a significant lead on the scoreboard. At the end of the third quarter, BAXI Manresa had the match very well on track (52-66).
The last ten minutes did not have much of a story, and the reds did not suffer at any time to obtain the victory and the ticket for the final of the Catalan League, which will be played tomorrow starting at 20:45 against the winner of the match between Barça and Bàsquet Girona.