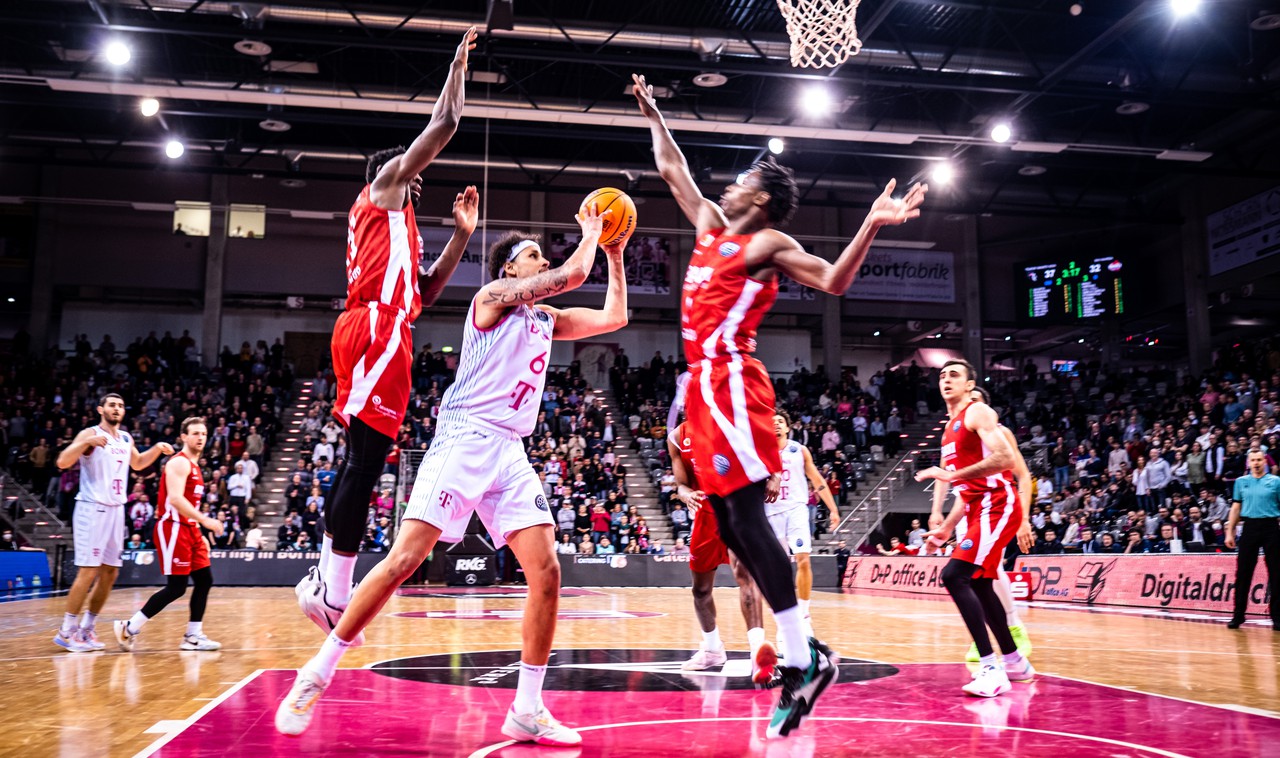 BAXI Manresa faces the court of one of the favorites for the BCL title
The Manresa team contained well the feeling of the season, which could not be definitively distanced until the beginning of the last quarter. Equitable distribution of minutes between the Bages team, with important commitments.
Tuesday 14 of March of 2023 at 22:47
85 Telekom Baskets Bonn I Shorts 13, Tadda 12, Malcolm 3, Delany 11 and Kratzer 6; Kessens 4, Herrera 12, Hawkins 17 and Williams 7
75 BAXI Manresa I Dani Pérez, Harding 21, Jou 5, Robinson 15 and Steinbergs 11; Badio, Dani Garcia, Sagnia 6, Ferrari, Olumuyiwa, Vaulet 7 and Geben 10
Partials: 23-17, 25-23, 21-22, 16-13
BAXI Manresa showed a good image in Germany and was able to face the complicated court of one of the favorites for the title of the Basketball Champions League, a Telekom Baskets Bonn who controlled the scoreboard for a large part of the match but that could not open the final hole until the last period (85-75). In this way, the Bages team will have to wait to certify their presence in the quarter-finals of the competition.
The start of the match was very even, with two teams exchanging baskets. The Germans later took a seven-point margin (16-9), but the visitors scored eight consecutive points to come back and force the home coach to stop the game. Then, the home team scored another partial run to close the first quarter with a six-point margin (23-17).
In the second, Bonn tried to escape in the electronic, but a serious BAXI Manresa, led by Harding and Robinson, did not allow it (32-32). In the last minutes of the first half, the Germans increased the intensity and were able to reach the break with a difference of eight points (48-40).
Returning from the locker room, the Bages team stayed close on the scoreboard thanks, in part, to some good minutes from Sagnia, but the home team was very successful from long range and were able to close the third quarter with a seven-point lead (69-62).
In the last ten minutes the visitors suffered their most difficult moment of the match, and Bonn took advantage of it to nail an 11-0 run and obtain a maximum advantage of 16 points, from which the Manresa team could no longer recover.
On Saturday from 18:00, BAXI Manresa has another very important match in the fight to stay in the Endesa League. Betis, a direct rival of the Bages team, visits the Nou Congost.