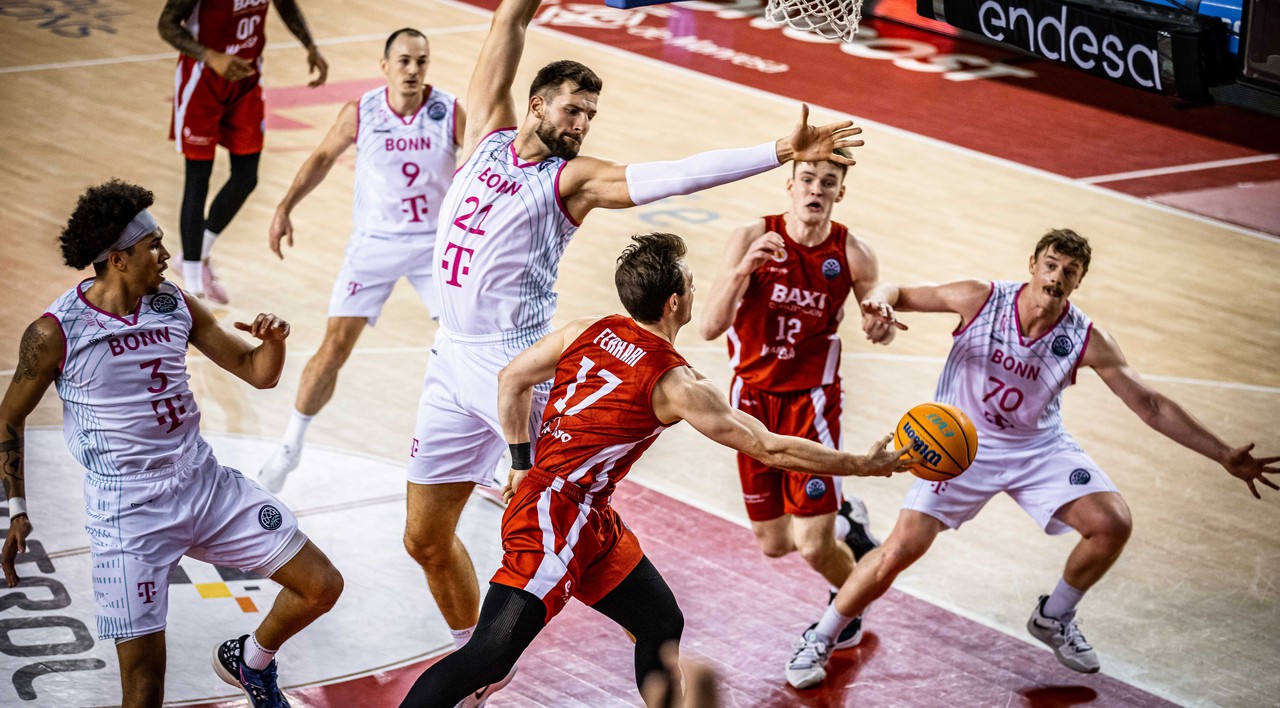 BAXI Manresa cannot find a way to hurt Telekom Bonn
The Germans win at Nou Congost in a tight match and a much-discussed refereeing performance. Robinson and Harding each topped 10 points.
Wednesday 1 of February of 2023 at 22:58
69 BAXI Manresa And Dani Pérez, Harding 19, Vaulet 5, Steinbergs 1 and Geben 8; Badio 6, Robinson 15, Jou 4, Dani Garcia 4, Ferrari 6 and Olumuyiwa 1
87 Telekom Baskets Bonn And Shorts 5, Tadda 8, Ward 19, Delany 13 and Kratzer 2; Kessens 3, Herrera 9, Malcolm 25 and Williams 3
Partials: 22-23, 11-18, 18-27, 18-19
BAXI Manresa could not get the second victory in the second phase of the Basketball Champions League, as it fell to the German Telekom Baskets Bonn in the Nou Congost (69-87).
The visitors made a good start, with a lot of success in the shot, and nailed an initial partial of 2-10. However, the Reds reacted and turned the score upside down with eleven consecutive points. From there they stayed ahead until the last moments of the first quarter, when the Germans came back and closed the period winning by the minimum (22-23).
In the second, the Manresa team collapsed in attack and went more than five minutes without scoring. Bonn was able to take advantage of this fact to nail a partial 0-13, which forced Pedro Martínez to stop the game (29-38). At the break, the visitors dominated by eight points after a three-pointer scored by Malcolm on the horn (33-41).
Returning from the locker room, the Germans nailed two three-pointers in a row, and remained in tune from long range throughout a third quarter in which they dominated by a significant margin. It reached the last ten minutes with the match well on track for Bonn (51-68).
There wasn't much history in these, and the visitors continued to demonstrate their superiority against a Bages team who never found a way to harm an opponent who was very solid during the forty minutes of play.
In the next match, BAXI Manresa will have a complicated trip to the Endesa League, with the visit to the complicated Joventut court, Saturday at 18:00.