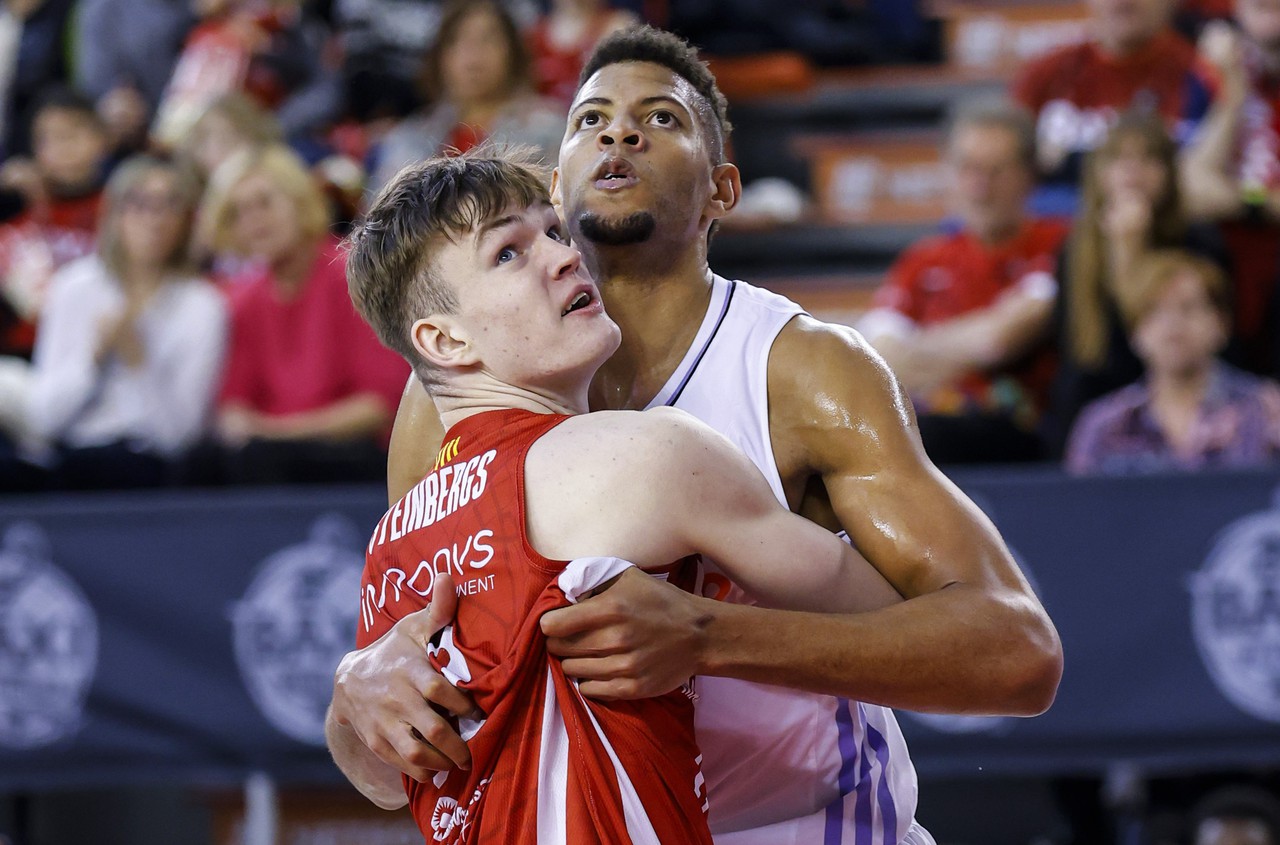 BAXI Manresa is beaten by Real Madrid at Nou Congost
The Bages team could not deal with a team that was superior. Jerrick Harding was the home side's top scorer.
Sunday 29 of January of 2023 at 14:34
69 BAXI Manresa I Dani Pérez 4, Harding 21, Jou 3, Robinson 8 and Geben; Badio 4, Steinbergs 12, Sagnia 2, Ferrari 9, Olumuyiwa and Vaulet 6
94 Real Madrid I Williams-Goss 7, Musa 12, Hezonja 12, Cornelie 7 and Tavares 11; Rudy Fernández 8, Hanga 9, Rodríguez 11, Deck 7, Poirier 8, Llull 2 and Ndiaye
Partials: 22-32, 14-25, 13-19, 20-18
BAXI Manresa could not stand up to the visit of one of the best teams in Europe to the Nou Congost, a Real Madrid that was far superior to the Bages team from the initial jump (69-94).
The whites immediately took the lead on the scoreboard and, thanks to a high success in the launch, they took nine points in front of the reds in which only Harding saw a basket (11-20). Pedro Martínez stopped the game, but that was not enough to stop the visitors who continued to score easily (22-32 at the end of the first quarter).
In the second the tonic was more or less the same. The players led by Chus Mateo were still in great shape and nailed an initial 0-9 to open an even bigger hole in the electronic (23-44). From there the match was even, and the difference of 21 points remained at the break (36-57).
In the second half there was not much story. Real Madrid continued to be much superior and continued to widen the distance in front of the home team who did not stop trying at any time. At the end of the third quarter, the match was practically decided in favor of the whites (49-76).
In the last ten minutes, with everything settled, the two coaches took advantage of the situation to give minutes to their less usual men, and the game became a constant exchange of baskets between both teams, who were already preparing their next European engagements.
Next Wednesday from 20:45 BAXI Manresa will receive the visit of the German Telekom Baskets Bonn in the second day of the second phase of the Basketball Champions League.