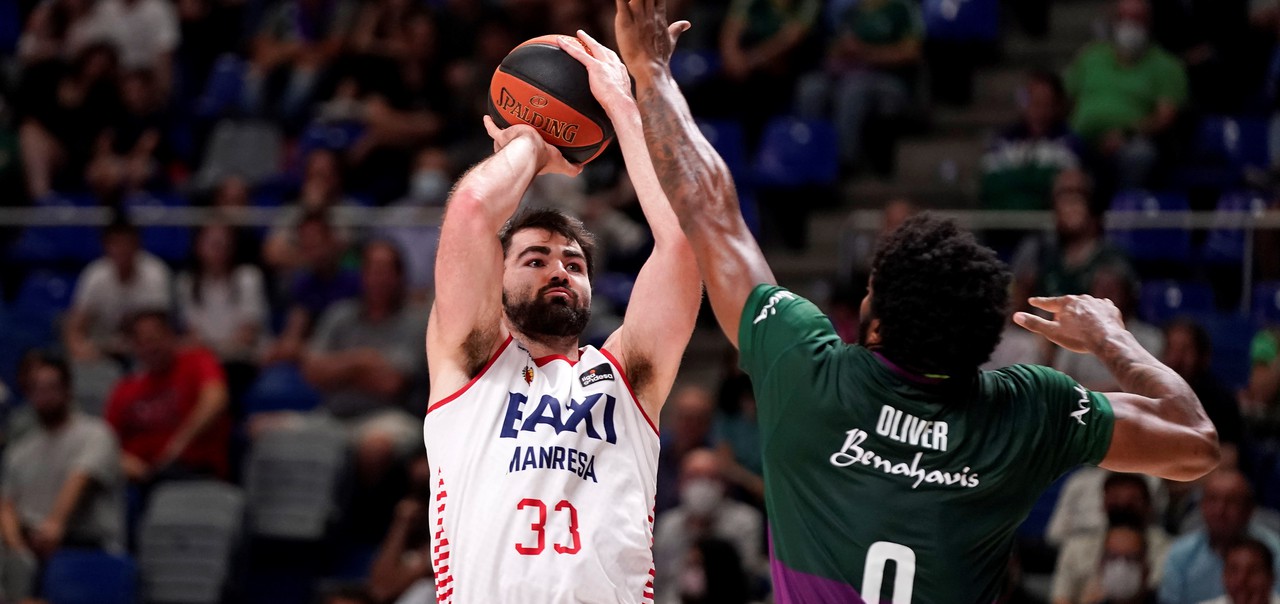 A solid BAXI Manresa adds in Malaga the twentieth victory in the Endesa League
The Bages team dominated from the start on the court of a Unicaja who saw his attempt to come back too late. Moneke again (23p 8r 29v), Sima (12p 4r 20v) and Dani Pérez (13p 5ass 20v), key players.
Wednesday 11 of May of 2022 at 23:28
95 Unicaja I Díaz 4, Brizuela 17, Barreiro 3, Abromaitis 11 and Guerrero 2; Oliver 15, Fernández 3, Kravic 9, Alonso 14, Mooney 8, Nzosa 6 and Bouteille 3
100 BAXI Manresa I Dani Pérez 11, Thomasson 12, Vaulet 9, Moneke 23 and Sima 12; Badio 7, Rafa Martínez 4, Valtonen 2, Bako 14 and Maye 4
Partials: 21-23, 21-29, 20-27, 33-21
BAXI Manresa recovered from the defeat against Lenovo Tenerife in the final of the Basketball Champions League and got a new victory, the twentieth in the Endesa League, on the complicated court of a Unicaja that was dominated for a long part of the duel and that he arrived late in his attempt to come back. Brancou Badio made his debut in a match in which Moneke, Sima and Dani Pérez shone.
Pedro Martínez's men made a good start and quickly took a nine-point lead, forcing Ibon Navarro to call timeout. Then the Andalusians reacted and were just two points behind in the final seconds of the first quarter in which Brancou Badio made his debut, the new addition of the Bages team (21-23).
In the second, the visitors, led by Moneke, again showed superiority and saw the basket with ease. This allowed them to regain significant differences in electronics and reach the half ten points above (42-52).
In the second half the Manresa team came out ready to break the game and nailed an initial partial 0-14. For their part, the Malaga team resisted as best they could thanks to their great success from the three-point line (they scored six of the eight they tried in this quarter). However, BAXI Manresa had a very good match at the end of the third quarter (62-79).
In the last ten minutes it seemed that the Bages team would not suffer to achieve the twentieth victory, but the home team did not give up and made them suffer until the last seconds, standing at only three points. It was too late, and Dani Perez sealed the victory by scoring two free throws.
On Saturday from 18:00, BAXI Manresa will close the regular phase of the Endesa League in the Nou Congost against the leader of the competition, Barça.