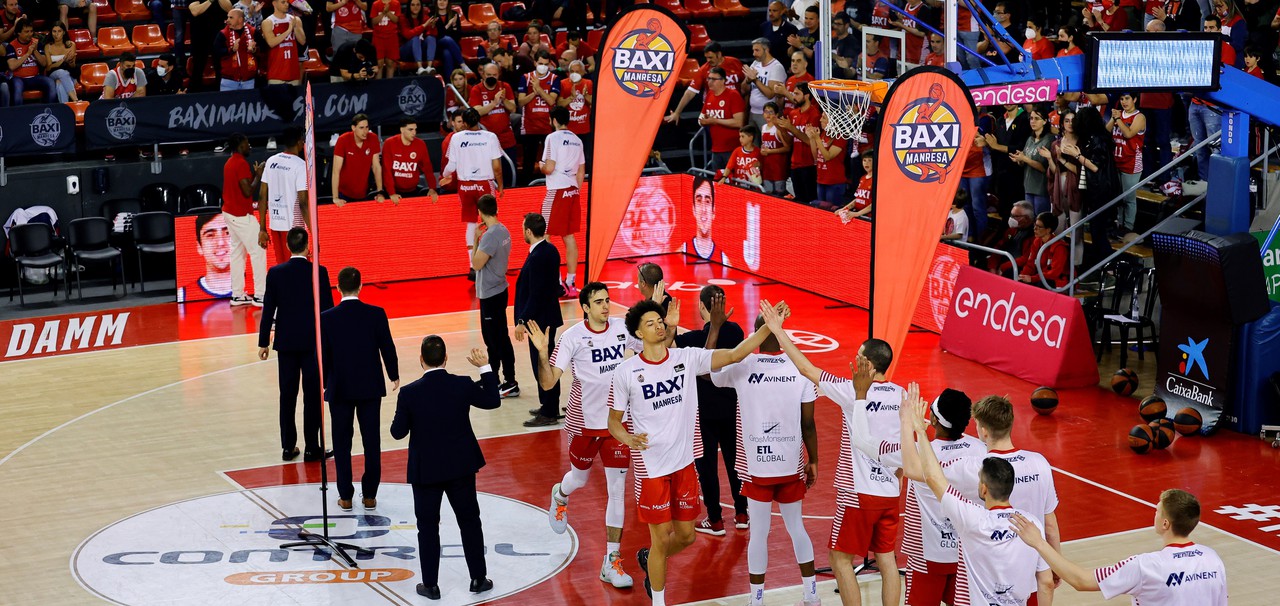 BAXI Manresa's difficult visit to Unicaja, a demanding opponent
On Wednesday, from 20:30 (M+Deportes2), the reds will fight at the Martin Carpena to add the 20th victory in the Endesa League. Sylvain Francisco, with physicals problems, is doubtful.
Tuesday 10 of May of 2022 at 17:55
BAXI Manresa visits Málaga to face Unicaja. The match corresponds to Matchday 33 of the Liga Endesa. The team from Malaga is in twelfth place with a record of 13 wins and 19 losses, while the team from Manresa is in seventh place with 19 wins and 13 losses. The two teams have already met three times this season, all of which have ended in victories for the reds.
After culminating a great season in the Basketball Champions League in Bilbao and obtaining a meritorious European sub-championship, BAXI Manresa, with practically no time to prepare for the game, are already in Málaga. On Wednesday, the team from Bages will be looking for their 20th victory of the season in the ACB. Before that, however, they will have to beat a great team, who, for sure, will want to close the season with a victory in front of their fans. Pedro Martínez will not be able to count on Dani García and Guillem Jou, who are injured for the long term. Brancou Badio, the recent signing from BAXI Manresa, has travelled with the team. Toni Naspler is still in the team's dynamic. On the other hand, Sylvain Francisco is doubtful for the game after playing the Final Four.
Unicaja, coached by Ibon Navarro, coach of Manresa during the 15-16 and 16-17 seasons, is a team with a complete squad, with talent in all positions. The backbone of the Málaga team is made up of experienced Spanish players. Statistically, from Malaga, it is worth mentioning the shooting guard Darío Brizuela with 13.4 points per game. Also, forward Axel Boutellie and shooting guard Jaime Fernández with 10.4 and 10.0 points per game, respectively.
Before Wednesday's game, Rafa Martínez and Elias Valtonen appeared. The shooting guard from Santpedor explained that «after this intense weekend this does not stop, and on Wednesday we have another game, we will try to recover and compete as we have been doing all year; it will be a difficult game, what's more, they will want to close this season with a victory in front of their fans». For his part, the Finnish forward added that «after Bilbao we must look ahead; this season we have already played Unicaja three times and the last one was a particularly difficult game; it will be an intense duel because they know us and we know them too».