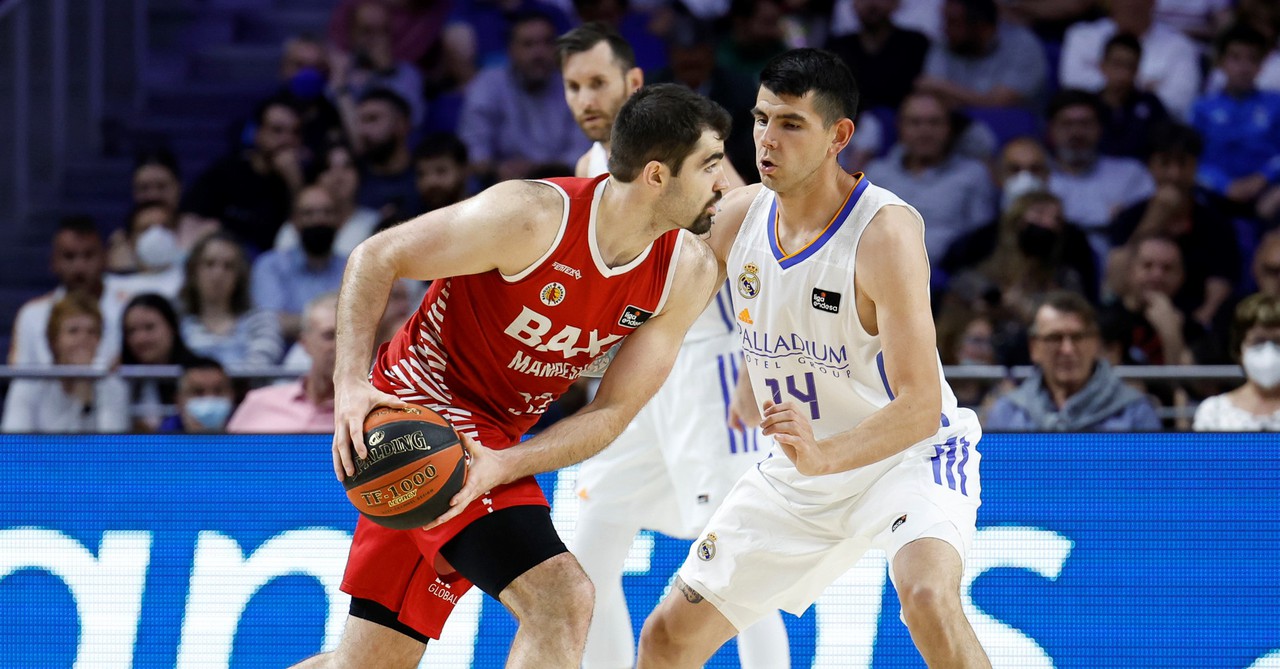 An inaccurate BAXI Manresa cannot surprise Madrid
The Bages team was towed from the start and had no chance of victory against the whites in the first duel of the quarterfinals. On Saturday in the Congost (16:30), the team will try to force the third game.
Wednesday 25 of May of 2022 at 23:33
93 Real Madrid I Hanga 7, Causeur 17, Taylor 3, Yabusele 15 and Tavares 2; Núñez 6, Rudy Fernández 4, Abalde 6, Deck 9, Poirier 12 and Llull 12
76 BAXI Manresa I Dani Pérez 5, Thomasson 12, Vaulet 8, Moneke 7 and Bako 5; Badio, Francisco 12, Steinbergs 5, Rafa Martínez 6, Valtonen, Maye 10 and Sima 6
Partials: 21-14, 27-15, 23-20, 22-27
BAXI Manresa could not get off to a good start in the quarter-final play-offs of the Endesa League and fell to the difficult court of Real Madrid, the runners-up in the Euroleague. The Bages team was misguided from the first moments and quickly ran out of options for victory.
Pablo Laso's players took control from the start against some visitors without success in front of the basket. Thus, a Madrid that controlled the rebound got a seven-point lead at the end of the first ten minutes (21-14).
In the second period the tone was more or less the same. The locals were superior to a reds with little effectiveness in the shooting and were extending the income to nineteen points in the middle of the match (48-29).
In the second half, the Madrid players took advantage of the exchange of baskets and were very effective in the three-pointers, especially a Causeur who did a lot of damage to the Bages defense. The third quarter closed with the match very well on track for the white team (71-49).
The last ten minutes began with a three-pointer by Rafa Martínez, who became the fourth highest three-point shooter in the history of the Endesa League. It was the positive note of the duel, as the team had no options for a comeback and the first point of the tie remained in Madrid.
Now the series moves to the Nou Congost, on Saturday from 16:30. BAXI Manresa will look to tie it and play their way to the semifinals in the third and final match in the state capital.