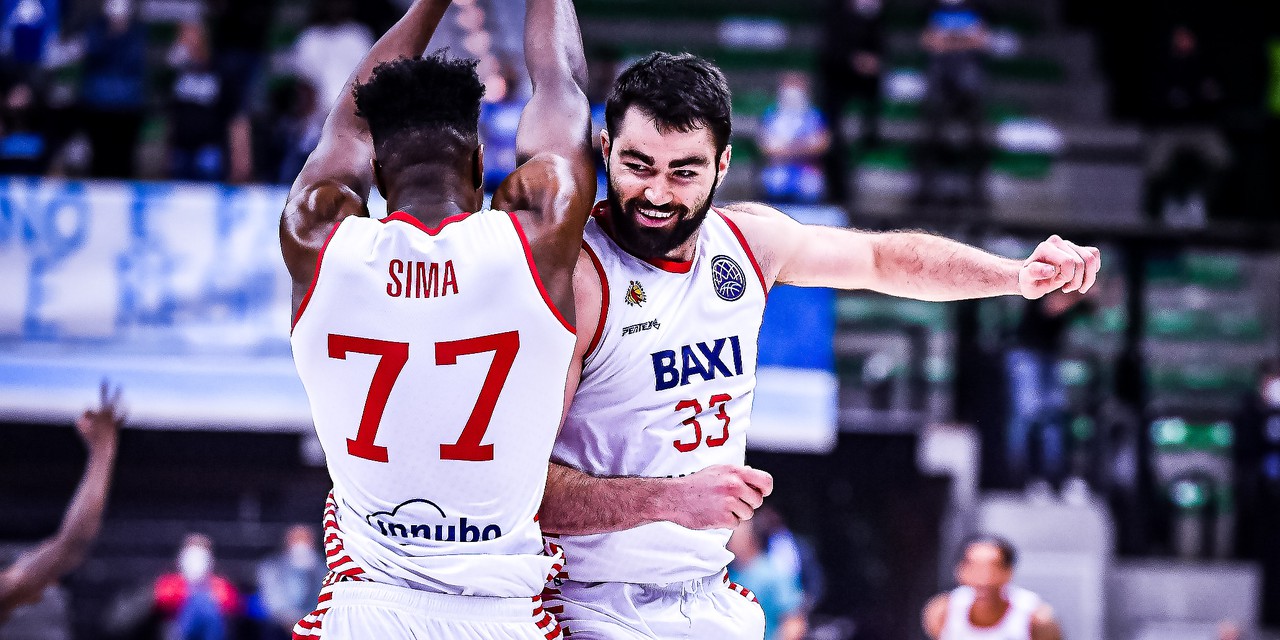 A choir BAXI Manresa storms the Treviso court
Pedro Martínez's team distributed 30 assists and signed the second victory of the phase in a match that dominated from the start. Luke Maye, statistical top: 22p, 4ass, 27v.
Monday 7 of March of 2022 at 22:55
88 Nutribullet Treviso I Russell 21, Dimsa 3, Sokolowski 2, Akele 6 and Sims 19; Bortolani 22, Imbrò 6, Chillo 9 and Jones
103 BAXI Manresa I Dani Pérez 2, Rafa Martínez 6, Thomasson 16, Maye 22 and Sima 8; Francisco 12, Dani Garcia 7, Moneke 20, Steinbergs and Vaulet 10
Partials: 18-27, 24-28, 25-21, 21-27
BAXI Manresa made a demonstration of collective play on the court of the Italian Nutribullet Treviso to take the second victory in the group stage corresponding to the round of 16 of the Basketball Champions League (88-103). The Bages team took the initiative from the first moments and ended up handing out a total of 30 assists. Luke Maye with 22 points, Moneke with 20 and Thomasson with 16 were the top scorers.
Pedro Martínez's men made a good start to the game, again with a high intensity and a choral game. This allowed them to catch the first differences in electronics, which came to nine points at the end of the first quarter (18-27).
In the second, the Manresa team did not slow down and remained very successful in the launch. In addition, they knew how to take advantage of the opponent's lost balls to make good counterattacks. All this made them reach the break with a margin of thirteen points (42-55).
In the second half the Italians came dangerously close to the scoreboard thanks to their dominance of the rebound, but then Moneke and Thomasson appeared to hold the visitors, which closed the third quarter with nine points of income (67-76).
In the last ten minutes, the figure of Luke Maye appeared, who with three consecutive three-pointers cut any attempt to come back from the home team. From there, the Bages team had no trouble securing victory.
There won't be too much time for celebrations. as both teams will face each other again on Thursday from 21:00, this time in the Nou Congost.