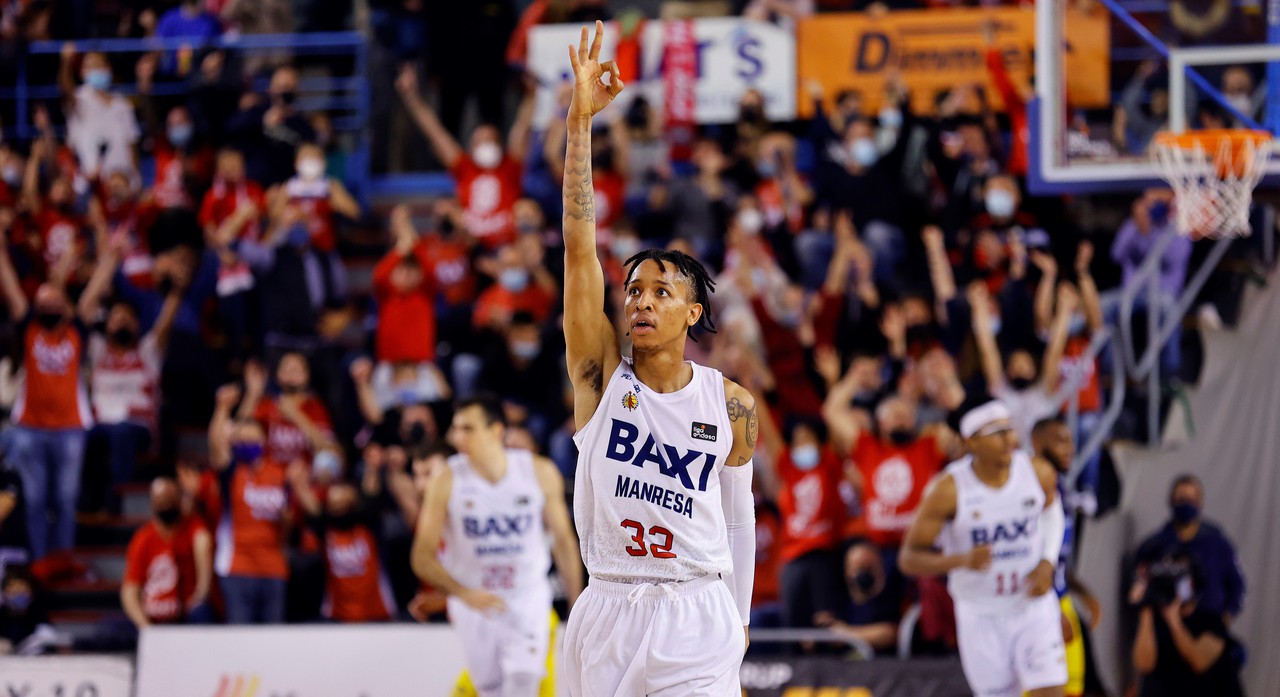 BAXI Manresa still inspired and gives no options to Andorra
The Bages team dominated since the first quarter and had no complications to obtain the 17th league victory in a Nou Congost again delivered. Maye and Moneke with 13 points, top local scorers.
Saturday 26 of March of 2022 at 23:48
94 BAXI Manresa I Dani Pérez 5, Thomasson 7, Vaulet 11, Maye 13 and Sima 8; Francisco 12, Dani Garcia 4, Moneke 13, Steinbergs 5, Rafa Martínez 8 and Valtonen 8.
60 MoraBanc Andorra I Hannah 8, Jelinek 10, Paulí 3, Llovet 7 and Diagné 3; Miller-McIntyre 4, Olumuyiwa 6, Noua 5, Nakic 6, Crawford 4, Morgan 2 and Arteaga 2.
Parcials: 17-14, 19-7, 34-22, 24-17
BAXI Manresa is still in good shape and showed it with a clear victory over MoraBanc Andorra (94-60). Manresa, with a choral game and with all the players scoring, were superior in all the periods to round off another great night at Nou Congost.
After a first few moments of slight dominance by the visitors, Pedro Martinez's team reacted and nailed an 11-0 run to take a five-point lead, which was cut to three at the end of the opening quarter (17-14).
In the second quarter, the defences clearly prevailed over the attacks until the Bages team managed a 17-2 run before half-time (36-21).
Coming back from the changing rooms, the locals were remarkably good at shooting and made the difference even greater, leaving the game completely settled at the end of the third quarter (70-43).
In the last ten minutes there was not much history, and Pedro Martínez took the opportunity to make rotations and give minutes to all his players, who made Nou Congost enjoy and added the seventeenth victory in Lliga Endesa.
BAXI Manresa's next game will be at Monbus Obradoiro's court, next Saturday at 18:00h.