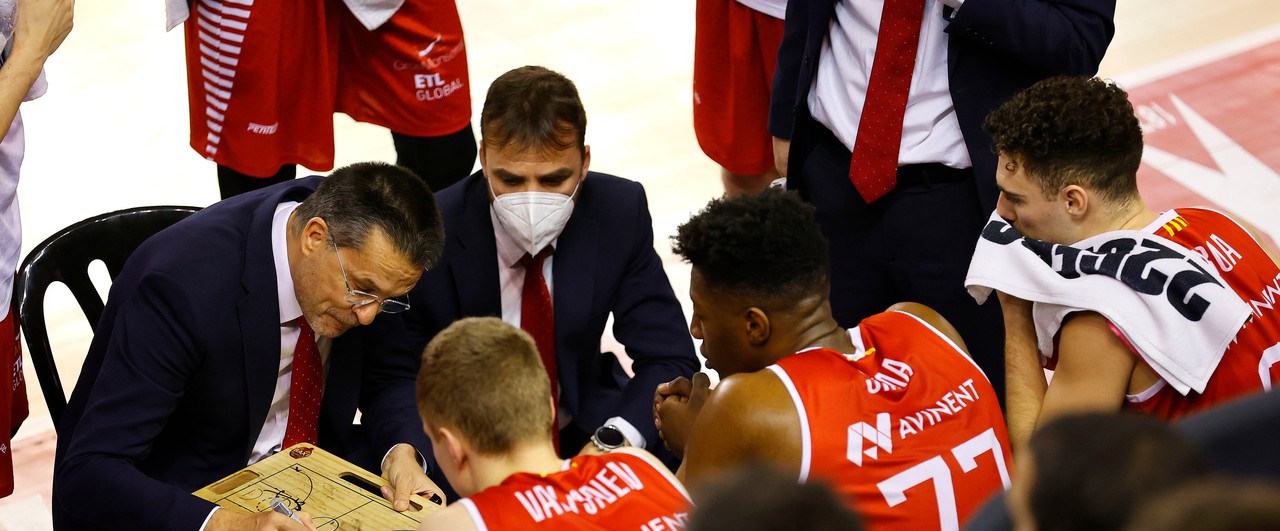 BAXI Manresa wants to continue its good run against MoraBanc Andorra
On Saturday at 20:45 (M+Deportes2), the team Bages team is looking for its 17th victory of the season in Lliga Endesa. Bako and Jou remain out.
Friday 25 of March of 2022 at 14:00
BAXI Manresa receives the visit of MoraBanc Andorra at Nou Congost. The game corresponds to Matchday 26 of Lliga Endesa. The team from Andorra is in 13th place with a record of 8 wins and 16 losses. In the first round match, Pedro Martínez's team was able to overcome 16 points down to take the game at Principality (79-82). In the last round, David Eudal's team beat Surne Bilbao Basket (82-72).
After confirming their place in the quarter-finals of the BCL against Tofas Bursa (85-70) and knowing that Unicaja will be its opponent, BAXI Manresa wants to continue to exhibit its good form and consolidate its position at the top of the table. Before that, they will have to defeat MoraBanc Andorra, who will surely want to prevent Manresa from winning their seventeenth game in the domestic competition. Guillem Jou and Ismael Bako will remain absent.
MoraBanc Andorra, coached by David Eudal, is a complete team, where there is a combination of veteran players with long experience in the league, such as Llovet, Jelínek and players who are playing their first year in the competition, such as Miller-McIntyre, Crawford, but who are performing at a good level. Statistically, it is worth highlighting the shooting guard Miller-McIntyre and the point guard Clevin Hannah with 13.9 and 13 points per game.
Before Saturday's game, Pedro Martínez appeared before the press. The coach explained that «Andorra is a very good team, with great tacit richness; they have players who know how to generate their shots very well; it will be a very difficult opponent who has been able to focus the week on tomorrow's game; we hope to be right and be able to win».