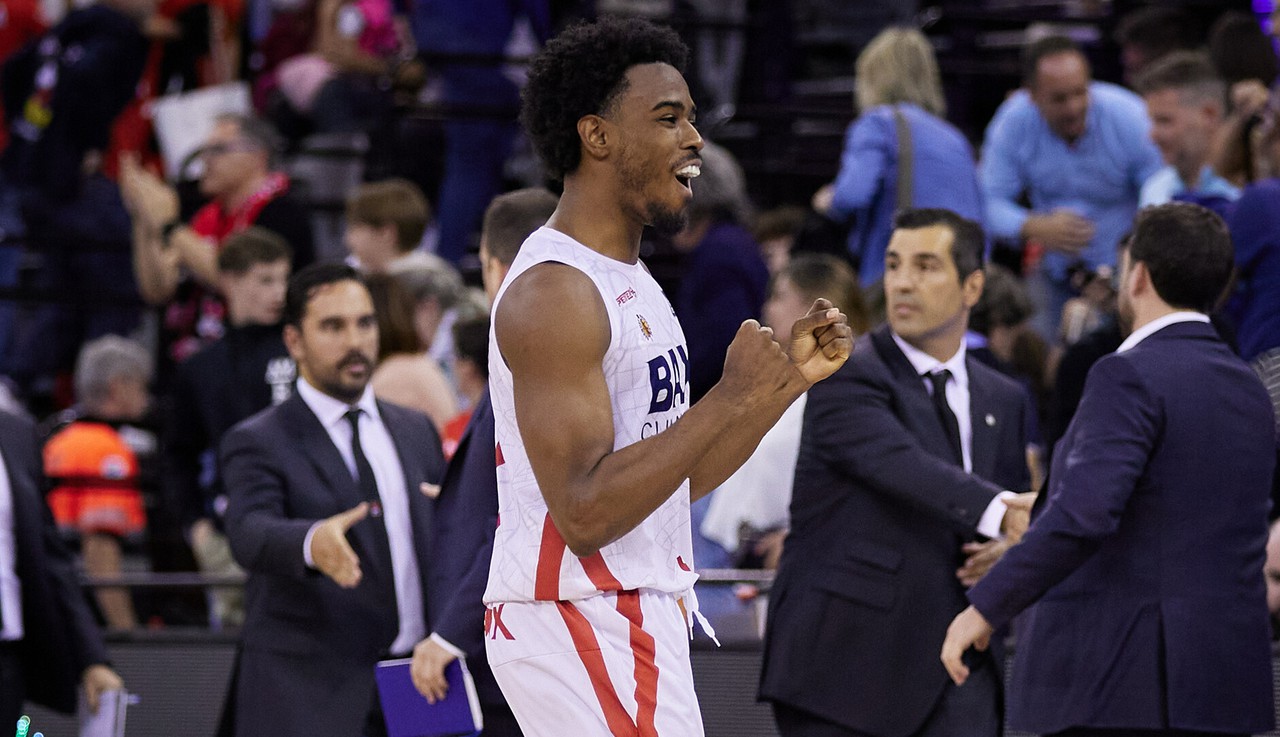 BAXI Manresa makes a comeback in Granada and adds a hard-earned first win
The Bages team, who were behind for a large part of the game, were more successful in the decisive moments. Highlights Harding (28p) and Hamilton (10p, 15v).
Saturday 1 of October of 2022 at 23:35
84 Coviran Granada I Renfroe 6, Bropleh 26, Tomàs 4, Maye 18 and Felicio 9; Niang 9, Christian Díaz 4, Costa 6, Iriarte, Ali 2 and Jacobo Díaz
87 BAXI Manresa I Dani Pérez 8, Harding 28, Bortolani 9, Vaulet 10 and Hamilton 10; Badio 12, Tyson Perez, Dani Garcia, Steinbergs 2, Valtonen 2 and Lee 6
Partials: 25-20, 19-16, 21-24, 19-27
BAXI Manresa won the first victory in the Endesa League 2022-2023. It was on the court of Coviran Granada (84-87), in a match in which he was behind in the electronic for many minutes, but was able to come back thanks to the greater success in the decisive moments.
The start of the match was very even, with constant alternatives on the scoreboard. Harding and, to a lesser extent, Lee, led the attack of the visitors, who saw how some more successful Andalusians took a five-point lead at the end of the first quarter (25-20).
In the second, the Manresa team reacted and managed to turn the score around (30-32). However, the home team, led by a Bropleh who scored three three-pointers in a few minutes, nailed a 14-4 run to reach halftime with an eight-point margin (44-36).
In the second half Coviran Granada came out better and widened the difference to twelve points (55-43), which forced Pedro Martínez to ask for a timeout. Then Badio and Dani Pérez appeared to cut the deficit to five points at the end of the third quarter (65-60).
In the last ten minutes, the success of the outside shot and the solid defense made the Bages team manage to tie at 82 with just over a minute left. In that stretch, a basket by Harding, a free throw by Badio and two more by Bortolani gave the visitors their first win of the season, as Renfroe missed his final three-pointer.
This coming Tuesday, BAXI Manresa debuts in the Basketball Champions League 22-23. He will do it on the court of Limoges, starting at 20:30.