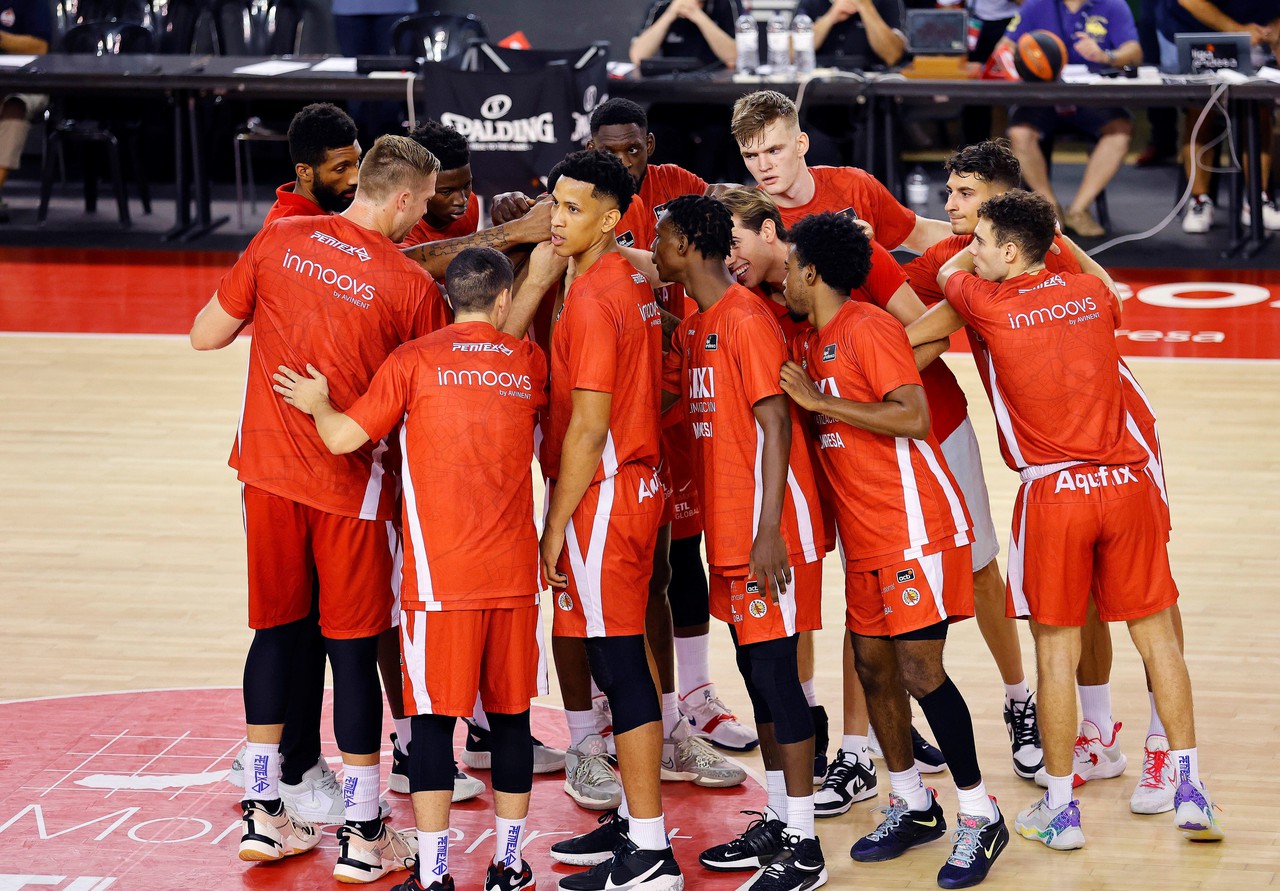 BAXI Manresa travels to Granada this Friday to play the 2nd round
With practically no time for anything, Pedro Martínez's men are heading to Andalusia to play the second match of the Liga Endesa this Saturday at 20:45 (Movistar+ Deportes 2).
Friday 30 of September of 2022 at 10:48
The start of the season does not give rest to the BAXI Manresa squad, which this Friday begins a journey that will take it to Granada and then directly to Limoges to start the regular phase of the BCL. After the defeat at home to Tenerife, the Bages team want to make amends against a team that won in Fuenlabrada on the day of their return to the ACB.
BAXI Manresa will still not be able to count on Guillem Jou for the next matches. Babatunde Olumuyiwa, with plantar fasciitis, and Tyson Perez, with right knee synovitis, are doubtful for this weekend's game. The team knows that it has to improve to be able to have an optimal level. Some players are missing and as Pedro Martínez explained yesterday, "what happened in front of Tenerife was a possibility, we are falling behind".
In Granada, BAXI Manresa will meet 4 old acquaintances: Lluís Costa, Pere Tomàs, Alex Renfroe and Luke Maye. The team from Granada has just moved up a category and debuted with a victory at the Fuenlabrada court, this Thursday. A three-pointer by Luke Maye with just 1 second left turned the score around and gave victory to the men led by Pablo Pin.
The game will start this Saturday at 20:45 (live on Movistar's Deportes 2+ channel) and is the home opener for Coviran Granada after their promotion to the Endesa League.