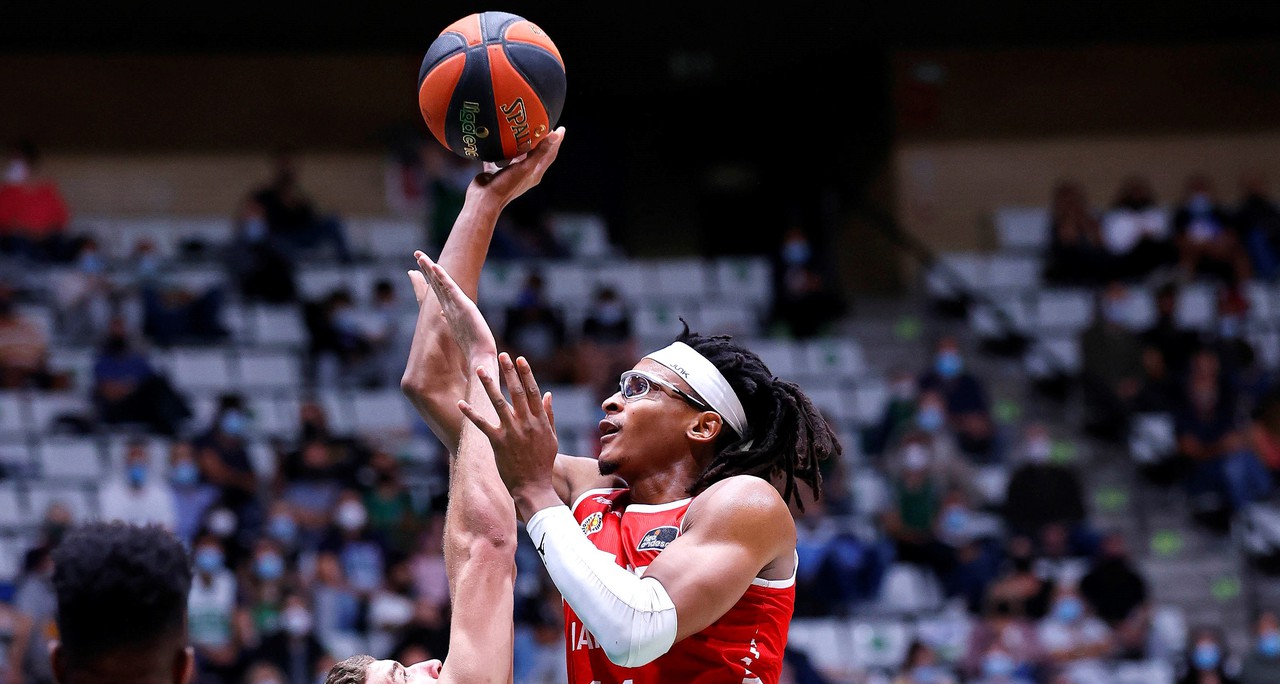 A too poor match prevents BAXI Manresa from fighting for victory
The Bages team did not have their best day and were overtaken by a very toned Joventut. Moneke (14 points), the leading scorer of the visitors.
Saturday 9 of October of 2021 at 20:28
105 Joventut I Vives 10, Paul 16, Busquets 2, Brodziansky 12 and Birgander 4; Ribas 14, Ventura, Feliz 12, Parra 13, Maronka 12 and Tomic 10
61 BAXI Manresa I Dani Pérez 6, Jou 3, Berzins 3, Maye and Bako 3; Francisco 7, Dani Garcia 2, Moneke 14, Steinbergs 2. Valtonen 8, Thomasson 10 and Sima 3
Partials: 21-13, 30-13, 27-19, 27-16
BAXI Manresa played a bad game in Badalona and was overtaken by a Joventut that was very toned. Nothing went well, and the Manresa team suffered a hard defeat.
After a start with alternatives on the scoreboard, the home team took advantage of the lack of success in the outside shots of the Bages team to take control of the game and take a difference of eight points at the end of the first quarter (21-13).
In the second the Badalona team found the basket very easily, while the reds still did not find the effectiveness in the offensive aspect. This resulted in a compelling 30-13 run that left a 25-point lead at halftime (51-26).
Returning from the locker rooms nothing changed, the tone remained the same. The players led by Pedro Martínez continued to collapse completely in attack, and the green-and-blacks took advantage to make the difference even greater and close the third quarter with the duel fully sentenced (78-45).
The last ten minutes had no history, as the visitors failed to cut distances at any time and could not prevent that Joventut, spurred on by their fans, to widen the hole to the final 44 points.
There is no time for lamentation, and BAXI Manresa will look to recover in the second day of the BCL, Wednesday at 20:00 on the complicated court of Hapoel Jerusalem.