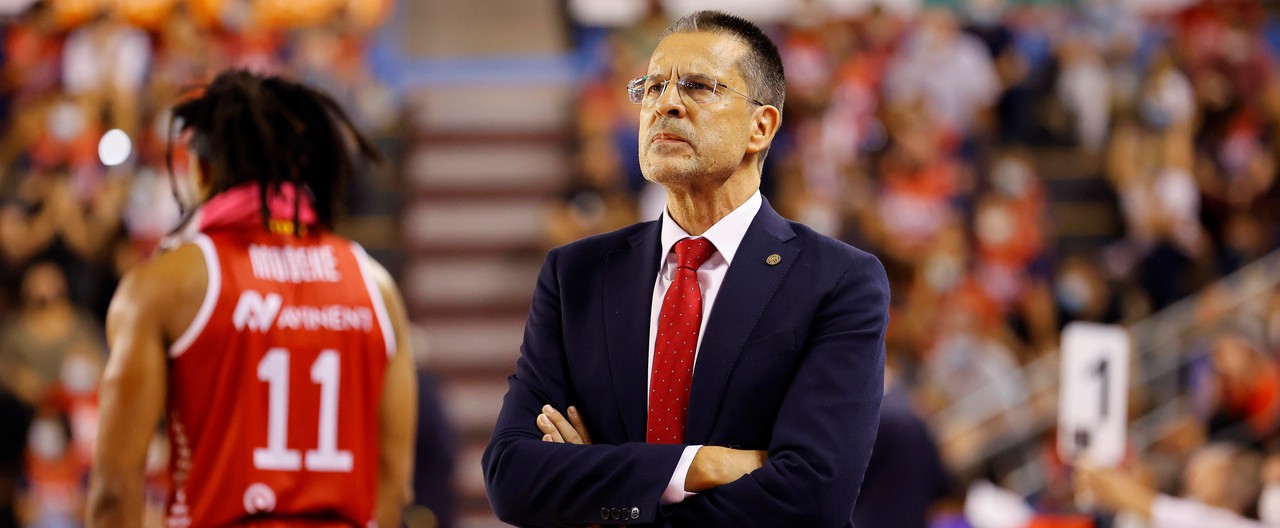 BAXI Manresa visits Joventut in search of the third victory
The Catalan duel this Saturday afternoon (18:00 M+ D1) will open the fifth day of the Endesa League.
Friday 8 of October of 2021 at 16:32
The fifth day of the Endesa League brings BAXI Manresa to Badalona to play a duel against a historic rival, Joventut, which is now one of the most powerful teams in the competition. We will have to wait until tomorrow to find out which men will be available to the coach for the match.
After starting well in the European competition, the men of Pedro Martínez also want to look for a victory that would leave them with a positive balance after the fifth day. Some players are suffering from discomfort this week, and others have been vaccinated with the second dose of anti-COVID, but in the previous one the coach said that at the moment he has them all for tomorrow.
The green-and-blacks, with a record of 2 wins and 2 losses in the league, have an even stronger team this year, with the returns of Guillem Vives and Brandon Paul in the squad. Coach Carles Duran has a high quality team that should be fighting for the leading positions. For this match, the Badalonians will not be able to count on Ferran Bassas, Derek Willis or Arturs Zagars, injured.
Coach Pedro Martínez explained in the preview of the match that «Wednesday was a tough match, but being able to play 'at home' without a trip makes our job easier; we have no casualties right now, but we have to wait until tomorrow; we have a very difficult match, against a team that is very good and playing at home I notice the support of the public, but we hope to be able to compete».