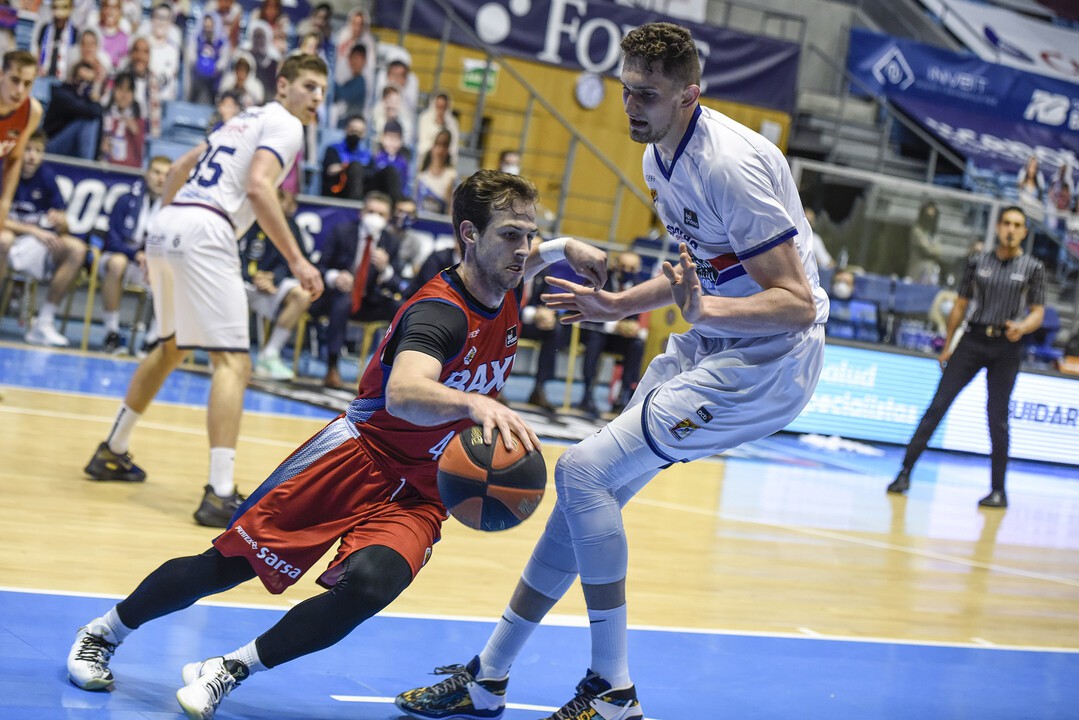 BAXI Manresa loses in Santiago against a more successful Obradoiro in the end
The Bages team is ahead for much of the game before the final effectiveness of the Galicians condemns them to defeat. Ferrari, Hinrichs, Eatherton and Janning, the highlights.
Saturday 10 of April of 2021 at 20:46
90 Monbus Obradoiro I Ozmizrak 7, Robertson 23, Czerapowicz 12, Cohen 16 and Birutis 11; Oliver 5, Beliauskas 2, García, Enoch 12 and Daum 2
87 BAXI Manresa I Ferrari 26, Janning 15, Jou 3, Hinrichs 4 and Sajus 3; Peñarroya, Dani Garcia 6, Mason 13, Rafa Martínez, Vaulet 2, Eatherton 11 and Sima 4
Partials: 19-28, 20-21, 24-24, 27-14
BAXI Manresa dominated for much of the match on the complicated court of Monbus Obradoiro, but the final success of the rival ended up condemning him to defeat (90-87). This Thursday from 21:15 hours, new opportunity to add another victory in the visit of Casademont Zaragoza to the Nou Congost.
The Reds started the match very successful from the three-point line, scoring six of the first seven attempts. In addition, they did a great job on defense, and this allowed them to nail a partial 0-10 and place 14 points above (12-26). For their part, the Galicians stayed close on the scoreboard thanks to their effectiveness in the two-point shots (19-28 at the end of the first quarter).
In the second the tone was more or less the same, with the home team who added two by two and with the visitors, in which Marc Peñarroya made his debut this year, who did it three by three. At the break, Pedro Martínez's team won by ten points (39-49).
Returning from the locker room, Moncho Fernández's team came out determined to enter the game, and managed to do so with a partial 10-2 that allowed them to tie at 57. However, in the last minutes of the third quarter the Bages team returned to open hole (63-73).
The last period began like the previous one, with a partial of the Galicians, this time of 11-0. The Manresans, however, continued to dominate in the electronic, and won by six points when there were only two minutes left. In these, the Obradoiro was very successful and ended up winning the game thanks to two three-pointers and three free throws, as the last visiting shots of Mason, Janning and Ferrari did not want to enter.