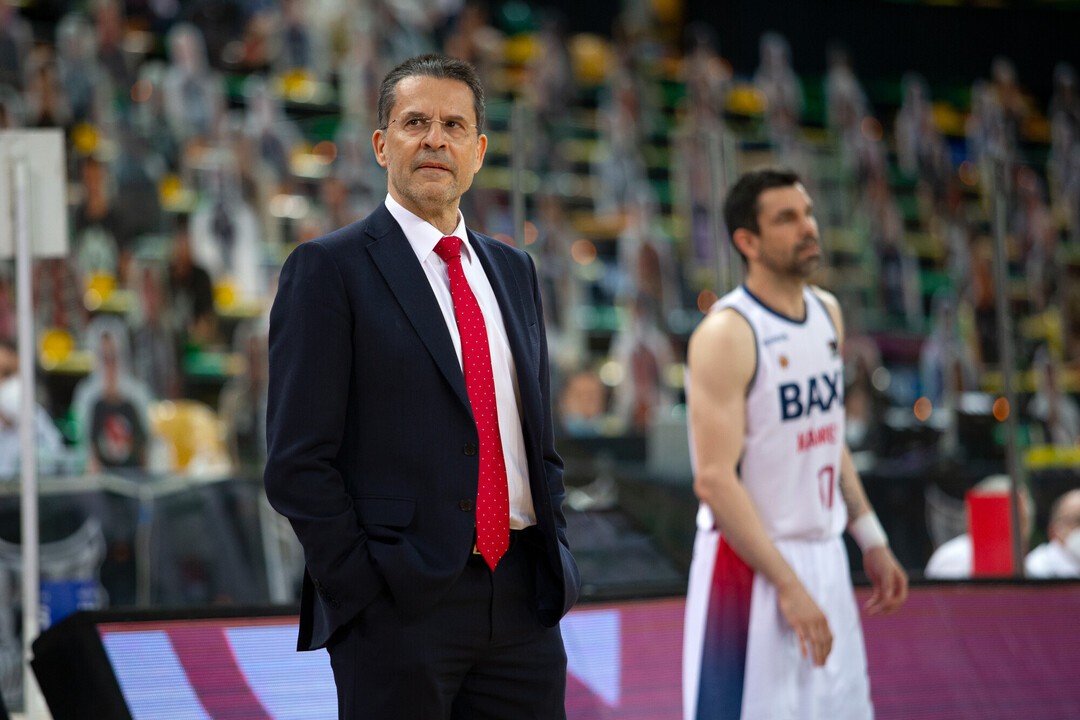 BAXI Manresa wants to stay attached to the first half of the classification in Santiago
Visit to Monbus Obradoiro (Saturday at 18:00) in order not to lose sight of the playoffs. Eulis Báez will be sidelined for a muscle injury.
Thursday 8 of April of 2021 at 17:07
After a great offensive in Bilbao to get the 13th victory, BAXI Manresa repeats away from home on day 30. Fontes do Sar will be the next stop for the Bages team. The Galicians do not want to be suffered, while those from Manresa do not want to lose momentum to be among the first.
Apart from the long-term injury of Dani Pérez and Jonathan Tabu, who is still affected, Pedro Martínez will not be able to count on Eulis Báez, who has suffered a muscle injury in his leg. The Dominican will not travel with the team to Santiago this Friday.
Moncho Fernández's men started the league very well, a victory in the Congost by 76 to 80 included, but they were finding difficulties and are in the 15th position and with only a margin victory over the relegation. His great reference is the center Laurynas Birutis (10.9 points and 5.6 rebounds), along with shooter Kassius Robertson (15.3 points and 2.8 assists). BAXI Manresa will meet Álvaro Muñoz and Albert Oliver on their visit.
Coach Pedro Martínez said in this Thursday's preview that «it is a team with a certain stamp, which plays differently from most teams we play against; they have been playing for years in a certain way, difficult to defend and attack; it gives the feeling that the Obradoiro values ​​the line of work and the effort, its technical staff has my admiration; they have 'five' who can shoot 3 points and they are looking for it, but they also have players who throw after a direct block, we will have to make a good defense, without a doubt».