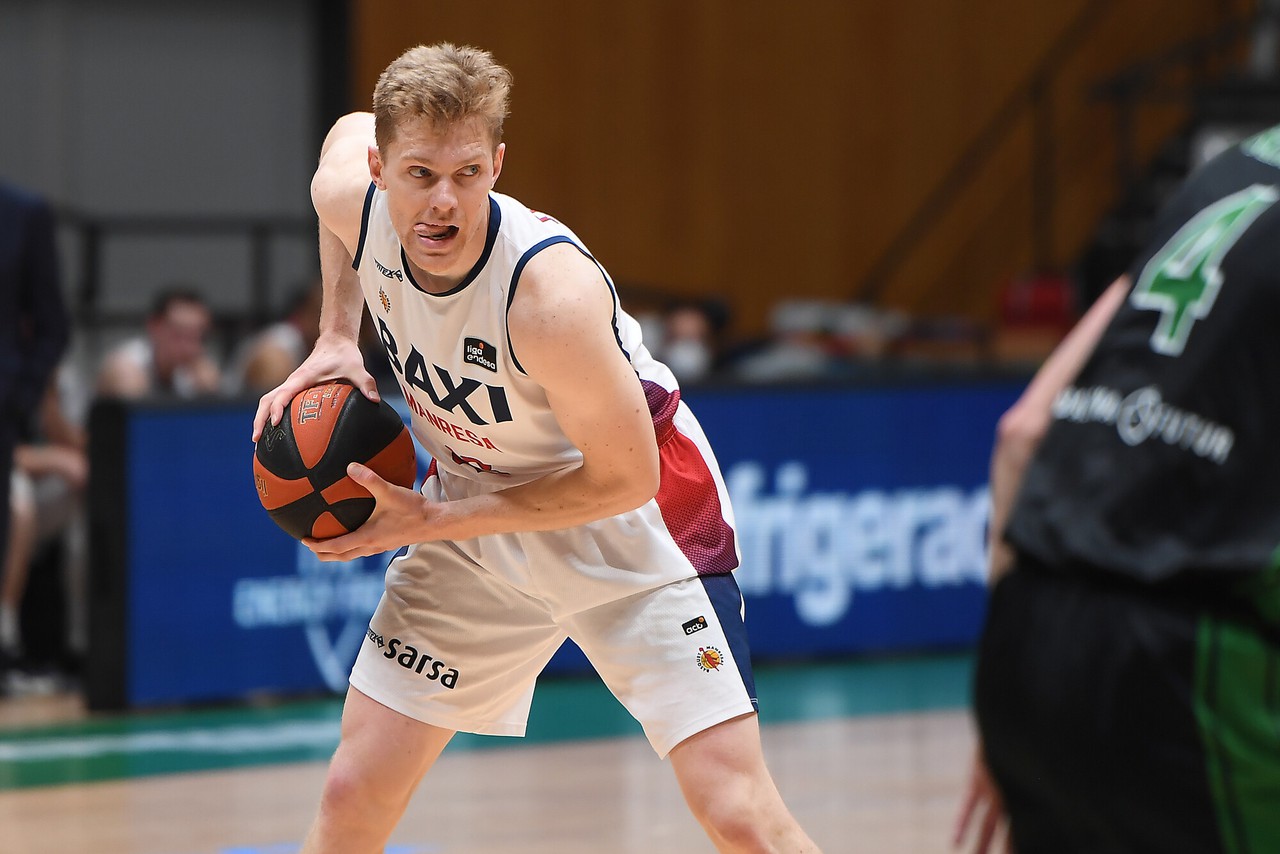 BAXI Manresa has a bad day and falls in Badalona
The Bages team was able to compete in the first half, but then the lack of success in attack left them without options.
Wednesday 28 of April of 2021 at 23:42
96 Club Joventut Badalona I Bassas 12, Ribas 11, Parra 8, Morgan 8 and Tomic 11; Dimitrijevic 14, Dawson, Brodziansky 13, Parrado, Ventura 6, Allen and Birgander 13
68 BAXI Manresa I Dani Garcia 3, Mason 2, Vaulet 12, Hinrichs 6 and Sima 7; Ferrari 4, Jou, Báez 5, Rafa Martínez 3, Janning 8 and Eatherton 18
Partials: 21-17, 15-12, 29-16, 31-23
BAXI Manresa had a bad day and clearly fell on the court of Joventut de Badalona (96-68). There is not much time for regrets, as on Sunday from 12:30 there is a new opportunity to continue adding, on the court of Coosur Betis.
The first quarter was very even, with the defenses prevailing in the attacks. After some alternatives on the scoreboard, the green-and-blacks closed it with four points of income (21-17).
In the second the tone did not change too much, and both teams were still very wrong in the outside throw. A basket from Tomic brought the Badalona team to the middle of the match with a difference of seven points (36-29).
In the second half Pedro Martínez's players still couldn't find the basket with ease, and Joventut took advantage of it to open a hole in the electronic, which at the end of the third quarter reflected twenty points for some locals who had the duel very well on track (65-45).
In the last ten minutes the Reds tried to get back into the game, but it soon became clear that it was not the day, and in the last moments both teams made rotations thinking about the commitments of the weekend.