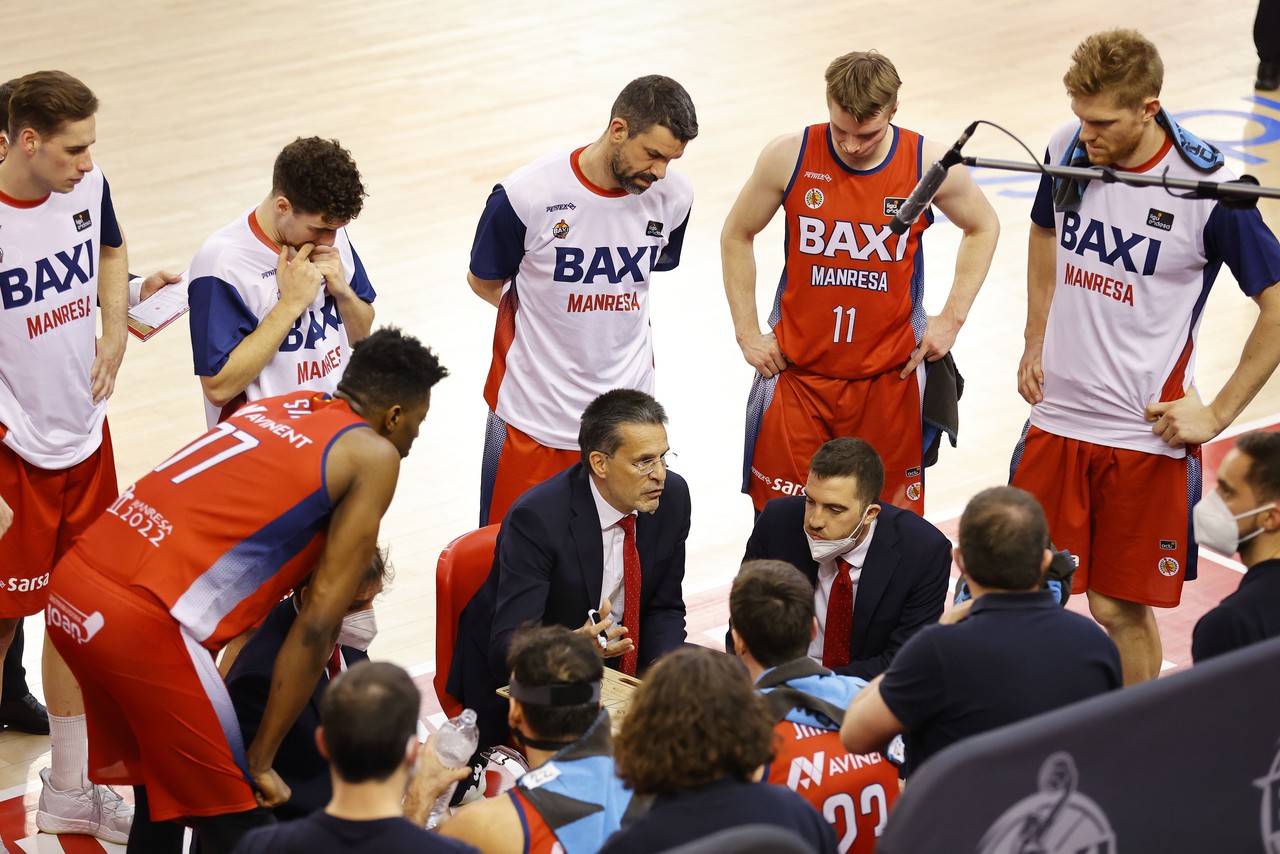 Joventut - BAXI Manresa: Catalan duel on the court and pulse in the classification
The Bages team can get closer to their rival and, at the same time, be closer to being among the top 8 at the end of the regular season. The match, tomorrow at Olímpic de Badalona (21:15 M + Deportes).
Tuesday 27 of April of 2021 at 17:54
Joventut and BAXI Manresa will face each other this Wednesday at the Olímpic de Badalona, ​​in a duel where the fight to occupy the play-off place is against the backdrop. For now, the Badalonians have it better, but BAXI Manresa will try to complicate the life of Carles Duran's team.
After an agonizing victory against Movistar Estudiantes, BAXI Manresa will travel to Badalona this Wednesday to try to conquer the court of Joventut, whom the people of Manresa are chasing in the classification. A win would mean being just one game away, and winning the average. Pedro Martínez will be able to have all the squad available for tomorrow's match.
The green-and-blacks achieved in the last day an important and tight victory against Lenovo Tenerife, one of the strongest teams in the league. Seventh in the standings just ahead of BAXI Manresa, they have a team with big names, such as Ante Tomic, Pau Ribas and Nenad Dimitrijevic. Xabi López Aróstegui has been sidelined for the last few games and is doubtful for tomorrow.
The Bages team coach Pedro Martínez said in Tuesday's preview that «the 13 players we have are available; I see the team with desire and good mentality; Penya is having an excellent season, it has a lot of merit the results they are having, and they have a higher level than ours, they are above us; we have to win as many matches as possible».