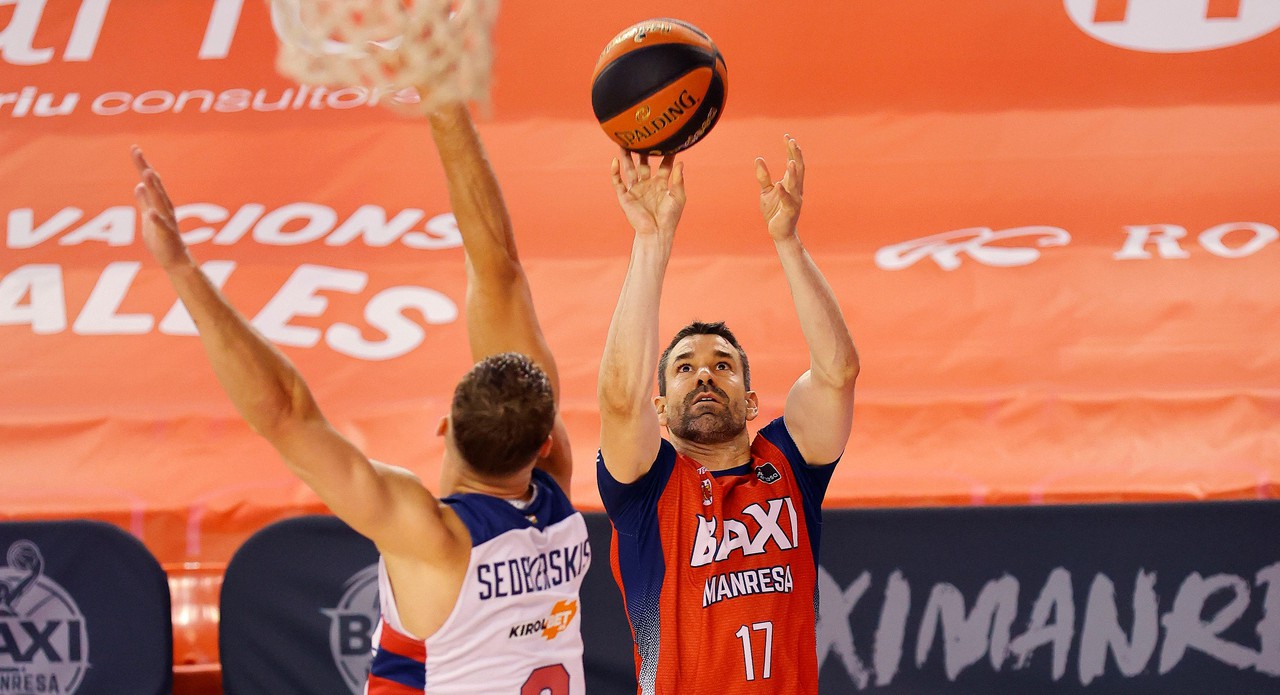 BAXI Manresa closes a great course by overthrowing the reigning champion
The Bages team put the finishing touches on the season by beating Baskonia and finished the Endesa League in tenth place, with seventeen victories. The 2,405 subscribers, present in today's shirt and the LEDs, have enjoyed a great collective game this year.
Sunday 23 of May of 2021 at 21:36
71 BAXI Manresa I Dani Garcia, Janning 8, Vaulet 9, Hinrichs 6 and Sima 9; Peñarroya 12, Báez 6, Rafa Martínez 13, Sajus, Eatherton 6 and Pantzar 2
68 TD Systems Baskonia I Henry 18, Massenat 2, Giedraitis 11, Sedekerskis 8 and Jekiri 17; Raieste, Colom 4, Diop, Fall 2, Dragic 5 and Kurucs 1
Partials: 18-19, 24-15, 15-13, 14-21
BAXI Manresa closed a great 2020-2021 season with a commendable victory in the Nou Congost against the reigning Endesa League champion, TD Systems Baskonia (71-68). With this last victory, the Bages finished in tenth place, with seventeen victories. The 2,405 subscribers, who have been present in the commemorative shirt that the club wore for today's match and also in the LEDs of the pavilion, have been able to enjoy a great collective game this year.
The Basques started the match better, with an initial 0-6, but the reds did not take long to react and tied at 11. From there, a lot of equality on the scoreboard and minimal advantage for the visitors at the end of the first quarter (18-19).
In the second the players of Pedro Martínez improved the percentages in the outside shot and made a very complete game. This made them take control of electronics, but always with short advantages. The break was reached with eight points of income for the Bages team (42-34).
Returning from the locker rooms, the Manresa team once again showed their great collective game for the umpteenth time, and always stayed ahead of the Vitoria team, who had not yet found the right place in the basket. At the end of the third quarter, BAXI Manresa won by ten points (57-47).
In the last ten minutes of the year the visitors did not throw in the towel and Jekiri placed them just one point away with 33 seconds to play. However, Rafa Martinez took advantage of the two free throws of an unsportsmanlike foul to sentence, as later the Baskonia could not throw.