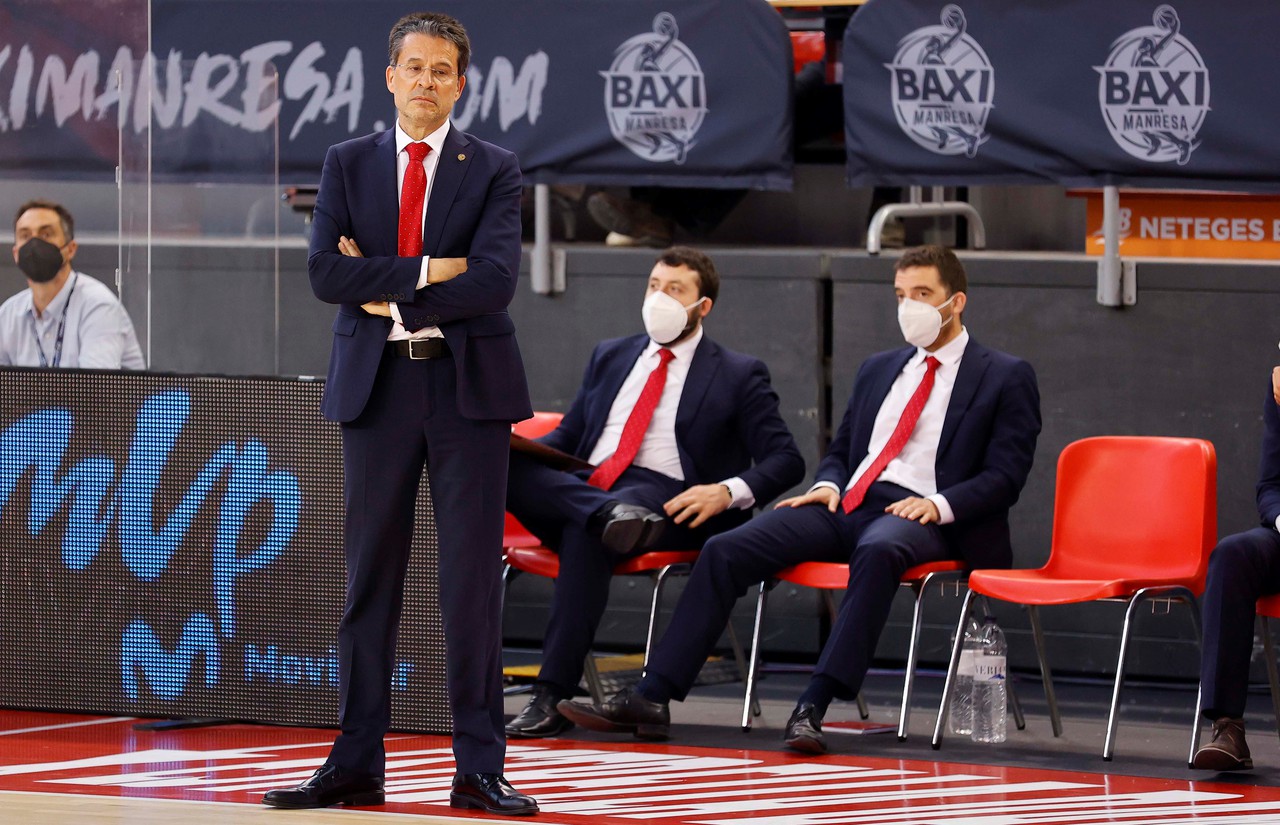 BAXI Manresa will pay tribute to the subscribers against Baskonia
Pedro Martínez's team will receive the current Endesa League champion on Sunday at 6.30 pm and will wear a commemorative shirt with the names of all those who have renewed their 2020-21 season ticket.
Friday 21 of May of 2021 at 17:57
BAXI Manresa will close a great season in the Endesa League with the Nou Congost receiving a visit from TD Systems Baskonia, the current champion of the competition (Sunday at 18:30, live on Movistar + Deportes 2). It will not be just any game, since the Bages team will pay tribute to the 2,405 season ticket holders from 2020 to 2021, who will see their name on the commemorative shirt that the players will wear, and some of them will also appear on the LEDs of the pavilion.
The Manresa team reaches the last match very affected by the losses, especially in the guard position. Apart from Dani Pérez, who has been out for many weeks, neither Makai Mason, Dani Garcia nor Guillem Jou will be able to play. Who could be on the court is Melwin Pantzar, a Swedish guard who arrived this week from Valladolid of the LEB Or and who will help the team to achieve victory and try to finish higher than eleventh place.
The Bages team will not have it easy, since in front will be a Baskonia that, although they lost Vildoza (who has gone to the New York Knicks) and Polonara (injured), still has a lot of talent in their squad in men like Rokas Giedraitis and Tonye Jekiri, and they have also incorporated experienced and contrasted men in the league such as Quino Colom and Frantz Massenat.
In the previous match, coach Pedro Martínez explained that «we have casualties and injuries, and we have Melwin Pantzar to thank for wanting to come for a match; we hope to have at least 2 players who can play naturally in the position of one; We do not have much competitive expectations, he is a superior rival and especially considering the situation we are in, being able to compete would be a great success for us in the situation we have».