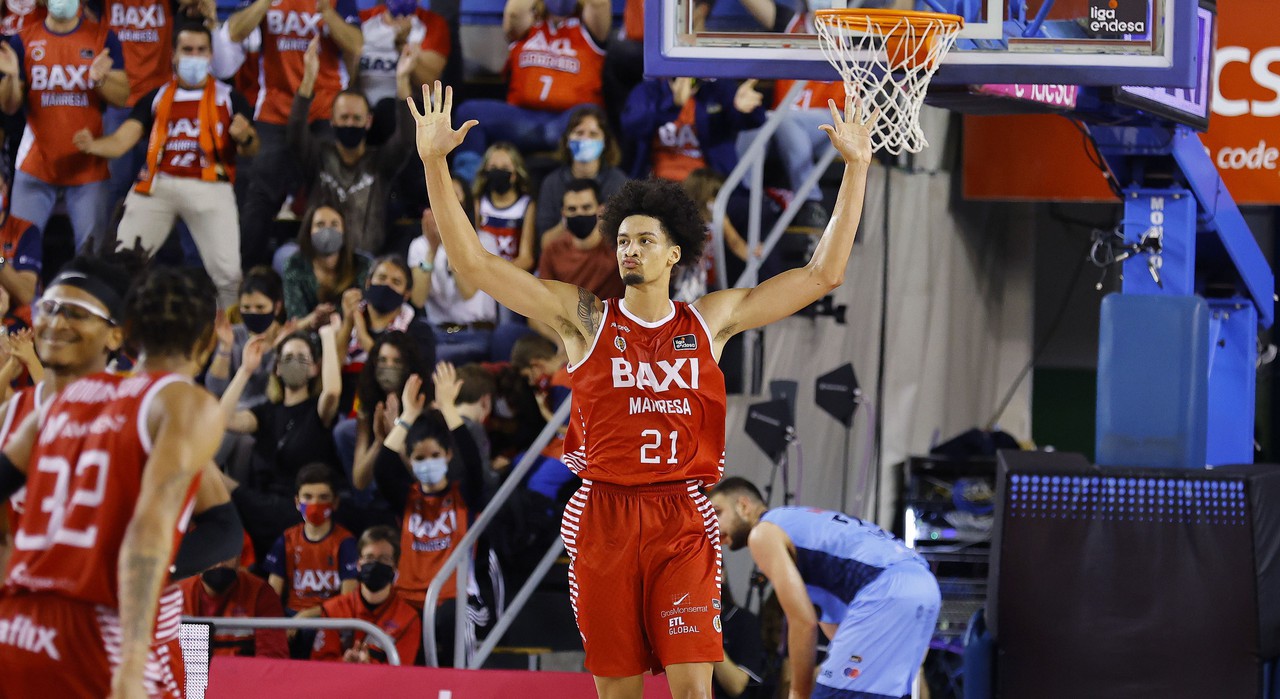 BAXI Manresa becomes strong in the Congost and surpasses Río Breogán
The Bages team showed, once again, a great level of collective play (26ass) and did not give options to the Galician team. Bako (17p) was the top scorer on a team in which 6 men reached the 10 rating.
Sunday 14 of November of 2021 at 22:29
86 BAXI Manresa I Dani Pérez 5, Thomasson 14, Valtonen 6, Moneke 15 and Sima 8; Francisco 2, Jou 4, Dani Garcia 5, Bako 17 and Maye 10.
75 Río Breogán I Erik Quintela, Kalinoski 16, Musa 9, Lukovic 9 and Mahalbasic 17; Kacinas 3, Sakho 4, Cruz 9, Sergi Quintela 4 and Sollazzo 4.
Partials: 24-15, 22-16, 18-17, 22-27.
BAXI Manresa's sixth victory in the league (86-75), third in a row in the Endesa League and fifth in the BCL. The rival was Río Breogán, who arrived at the Congost after a day of testing COVID by the positives of two of his players. Despite the casualties, the Galicia team competed and tried everything, but the Bages team played a choral match with a lot of rhythm that left the visitors without the option of a comeback.
After a very even start to the game by both teams, the players led by Pedro Martínez, who were most of the quarter ahead in the electronic, were able to open a nine-point lead thanks to the final three-pointers by Dani Garcia and Maye (24-15).
In the second period, the Bages team showed a great team game (they distributed 15 assists in the first half) and took control of the duel, achieving comfortable advantages. In this way, the half of the confrontation was reached with a difference of fifteen points for the home team (46-31).
Returning from the locker room, the Reds continued to make a hole in the scoreboard and achieved a maximum income of 25 points (63-38), before Kalinoski brought his team closer with eight points in a row. At the end of the third quarter, the Manresa team had the match very well on track (64-48).
In the last ten minutes, the Galicians did not give up and came to be only ten points below. However, BAXI Manresa did not get nervous and knew how to hold on to the income to add the sixth victory in the Endesa League.
The next commitment of BAXI Manresa will be next Sunday at 18:30 on the court of UCAM Murcia, a rival who also has 6 wins in the domestic championship.