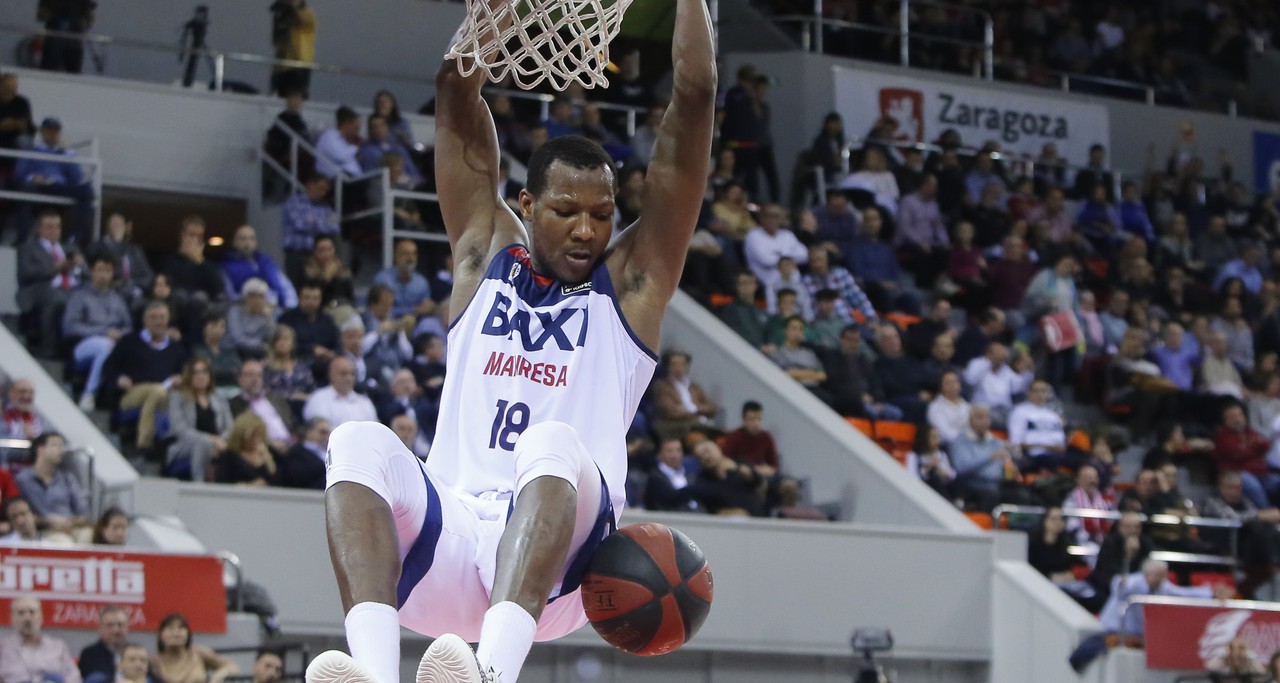 Unfair and cruel defeat of a BAXI Manresa who dominates the game in Zaragoza
The Bages team went ahead almost the whole game, but a fourth quarter with less clairvoyance in an arbitrary attack and polemic ends the victory of the home team. Ferrari is injured, and Sakho is the highlight with 16 points, just like Magarity.
Saturday 23 of November of 2019 at 23:29
Hard defeat in Zaragoza, where in the final quarter, BAXI Manresa saw how the good work he had been doing throughout the game was fading away. Little offensive inspiration to close the match, Nelson punished with 2 fouls and the consequent elimination, and a final stretch marked by fouls ends with a cruel defeat. Jordan Sakho was inspired, with 16 points and 23 credits of valuation. Magarity also scored 16 points.
The game started as it would pass largely: with a very solid BAXI Manresa behind, with a defense that made nothing easy in Zaragoza. The score would be equal to the end of the first quarter, in which two triples of Magarity came out but Sakho was very successful.
In the second period, domain of the Bages. Even so, a start with a counterattack from the Aragoneses caused Pedro Martínez to stop the game. Then started a 0-8 partial with Vaulet and Magarity scoring. Nelson made a triple, and Jou also to expand a difference that went to 14 after 5 straight points of Toolson and a Magarity basket.
The second half began with Benzing cutting off the premises with 2 triples, and Sakho responded to the painting in a swing of local defense. Magarity scored again, and then Dani Pérez came in a few minutes in the direction. Nelson saw the first of the two anti-deportees point out that they would eliminate him from the game. Kravish came into play despite the cost, and he got 10 points ahead of the final stretch.
In the last period, bad part of a BAXI Manresa who did not find inspiration in attack, except for a good start of Mitrovic and a Toolson assistant. A triple of Magarit and 73-78 breathed a bit, but then everything went against BAXI Manresa: foul against, in favor in the last minutes, and little clairvoyance in attack. A loss in a band service was losing the last hope. Defeat cruel, unfair, and with some controversial arbitration in the last decisions.
Pedro Martínez told the press conference after the game that "we played well for many minutes, but we had the misfortune of the two anti-sports in Nelson and the injury of Ferrari, in the end we were very physically limited, we missed We have lost physical rebounds and we did not find the referees in attack; we played for not having an equal end, but we did not get it right "***.