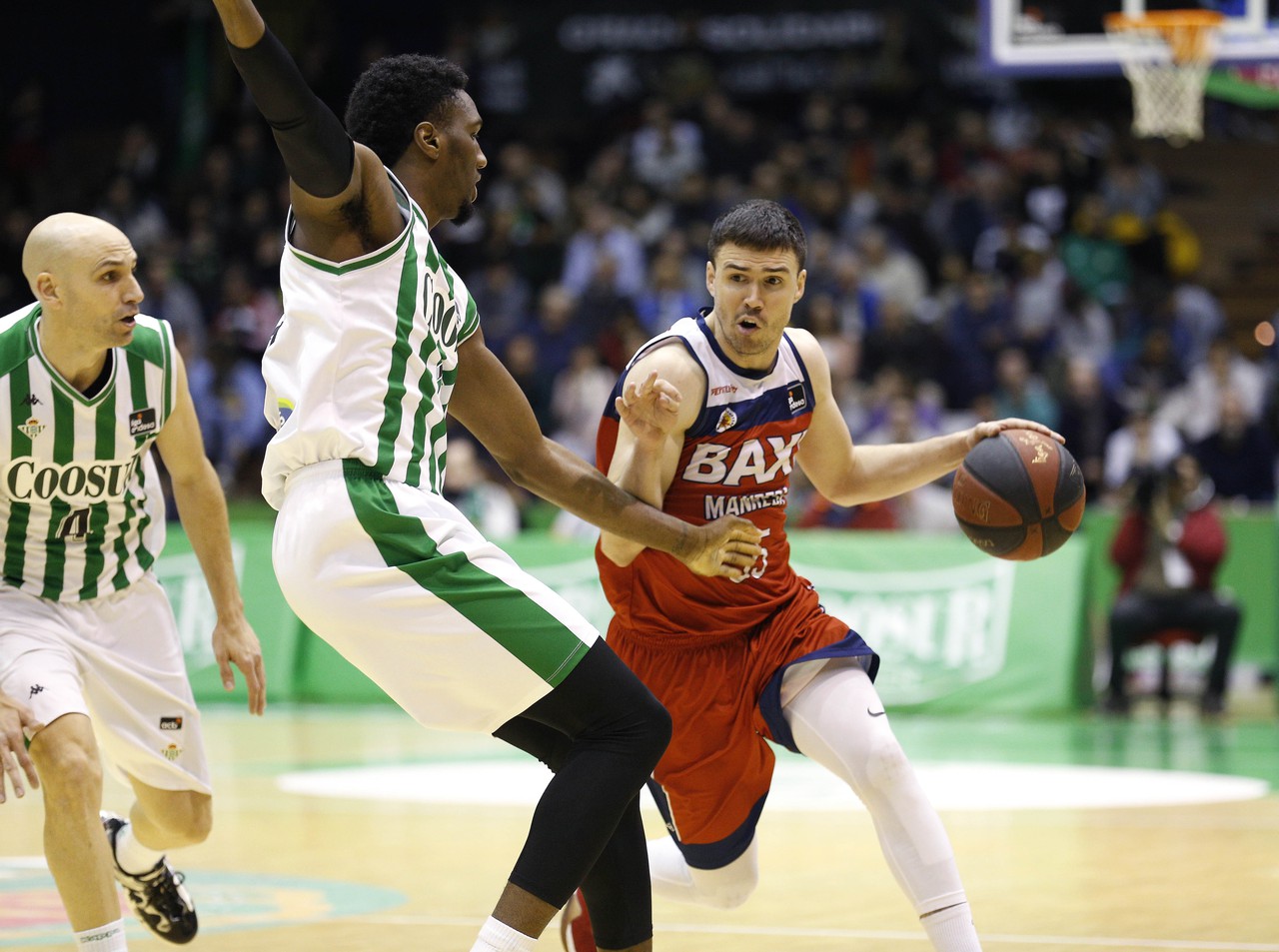 The epic doesn't stop: the victory at the Betis court for 88 to 89
BAXI Manresa adds to their sixth victory in the Endesa League with excellent defense at the end of the game. Ryan Toolson (30 points) the most scorer in a team victory.
Sunday 29 of December of 2019 at 15:19
The Bages team wins a great victory after suffering a lot on the court of Real Betis. The defense in the last 4 seconds of the game allowed to win a game where BAXI Manresa was almost behind. Ryan Toolson scored 30 points in a game where all players had a key contribution. Dani Pérez was injured in the thigh and we will have to see the extent of his injury.
BAXI Manresa was able to extend the good season in the league with an agony victory on the court of Real Betis. The match started evenly, with the locals dominating in the paint and with much more success. The good work of Magarity did not allow opponents to march far, and Vaulet also assisted in the fight under the boards. The Beets dominated the first period by 23-15.
In the second period, Toolson's triple and Báez unsportsmanlike to re-route. Veterans took the reins - scoring Toolson and Baez to cut. Pere Tomás was injured after weeks of injury. A three-pointer from Dani, who would end up being injured in the second half, put the team at 3 points. It further reduced the Dulkys with another hit from afar. The game was leveled with a three-pointer from the home half (42-41).
In the second half, Real Betis took the lead again, which always remained ahead in the scoreboard despite being small. An Oliver triple, and three free throws put the Green-and-whites at 9 points. Kravish, Tomás and Báez kept the team close at the door for the last 10 minutes (63-56).
In the last 10 minutes, good work from the team of Pedro Martínez . Ryan Toolson had a three-pointer, and Arizona's 2 free throws put the team at 7 points. In addition, with these 2 throws he managed to equal the record of consecutive free throws converted, which so far had only Nacho Ordín. In the next free kick Toolson could beat him. Again Toolson and two free throws of Magarity put the team at 3 points. They scored Cvetkovic and Kravish to keep the team at 1 or 2 points, and again Toolson nailed a triple. After checking the "instant replay" a BAXI Manresa bottom ball was seized, taking advantage of the play later with 2 free kicks by Cvetkovic to close the score. A loss avoided sentence when the score was 88 to 89. It would be necessary to defend the last play, but before. The victory traveled to Manresa.