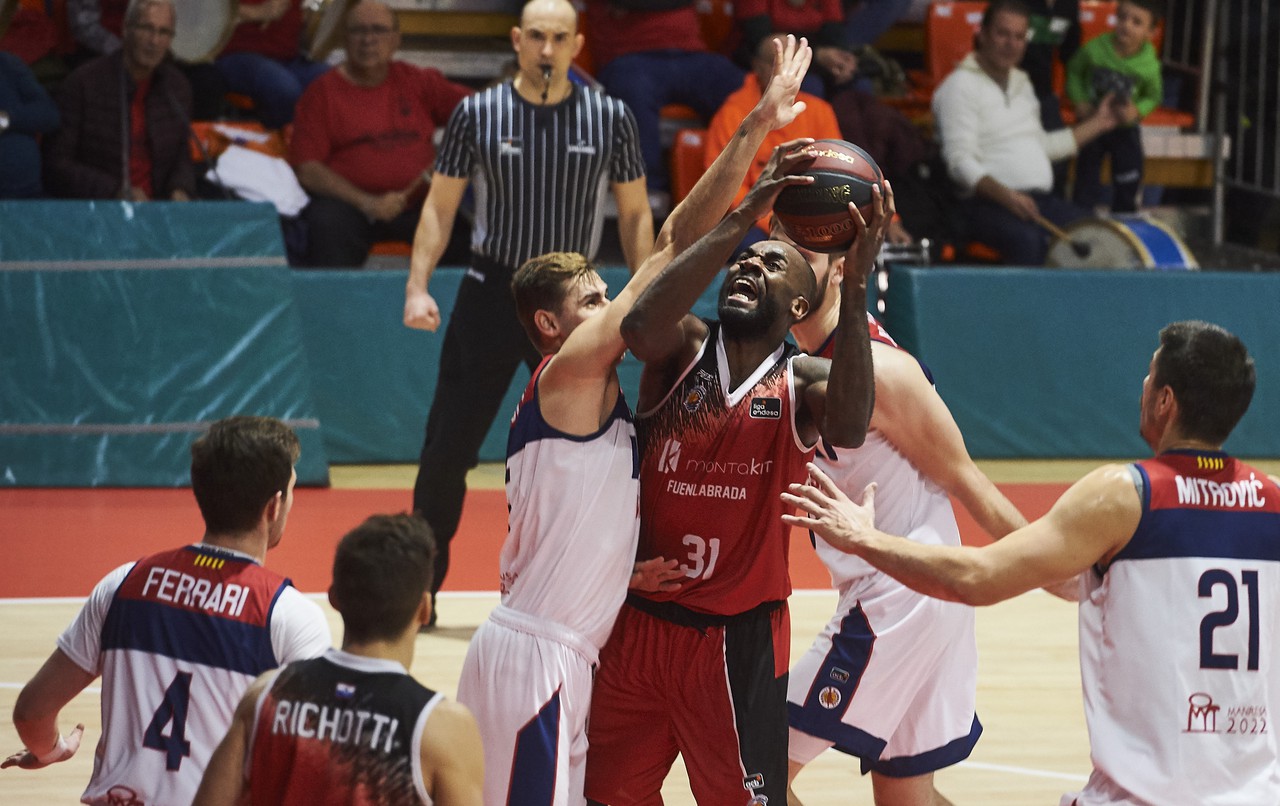 BAXI Manresa sees how the victory in the last leg of Fuenlabrada escapes
Excellent start to the game with a very inspiring and devastated Toolson in the second half, where the home team has been very successful and has managed to go back. Good game of Mitrovic with 21 points and 24 of efficiency, and also of Toolson, with 23.
Saturday 9 of November of 2019 at 20:52
It seemed that the third victory of BAXI Manresa could be reached in the Endesa League, but it could not finally be. He escaped to Fuenlabrada after one more than good first half. The game was reversed as a sock in the second half, where the locals found the success of the manzano Marc Garcia. The most inspired men of the Riders were Toolson with 23 points and Mitrovic with 21.
The game started with a very hard Manresa defense, raising a match that dried the attack of Fuenlabrada. Toolson did not miss any shot in the first leg, and scored 5/5 in 4-shots, including four. Jou's initial triple (13 points yesterday) continued with the success and good work of Mitrovic on the boards. The locals were not right and the BAXI Manresa took advantage of it.
The second period would be more even, and Fuenlabrada was approaching. Anyway, those of the Bages. Toolson still did not know what it meant to fail, and had the opportunity at the end of the period to grow the advantage, but failed the first triples. The locals improved but the Catalans kept 12 points at the break.
In the second half, depleted: basically the problems of BAXI Manresa were in defense, fitting 31 and 26 points. Mitrovic seemed the only one inspired, while on the part of Madrid, Marc Garcia, would write down a triple festival. (5 of 7). Ferrari found its first triple, but as of that Richotti , Gillette and especially Garcia ** began a comeback that would be unstoppable.
In the last period, the locals managed to turn the scoreboard back at 5 minutes. The final would be adjusted and the last attempts to stay alive were Jou with a triple and with 2 plus 1 of Mitrovic . A rigorous technique to Guillem Jou after failing closed the options. Final and defeat in Fuenlabrada.