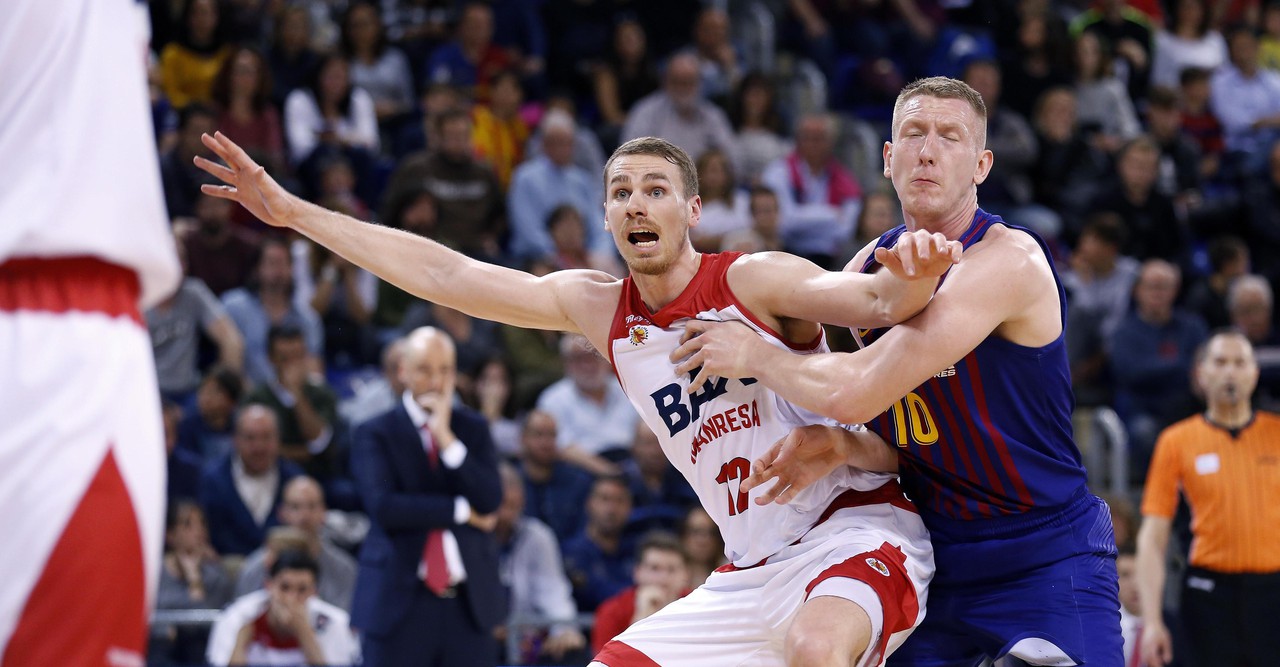 BAXI Manresa falls with Barça in a game to forget
The initial shooting streak of the home team does not give options to Manresa, in a game in which everything went wrong
Sunday 31 of March of 2019 at 21:05
The BAXI Manresa had no chance to fight for the victory on the track of Barça Lassa, where he ended up losing by 107 to 71 in a match where from the beginning nothing went well for the Bages team. The initial three-point rain of the azulgrana left dry and without being able to react to those of Joan Peñarroya.
The match "lasted" 3 minutes in Can Barça. An initial series of power forward Singleton with 5 of 5 three-pointers left a partial that dismantled the hopes of BAXI Manresa. Very good atmosphere in the Palau Blaugrana where the fans of Barça and Manresa created a great atmosphere. On the track, the initial 5-5 was a mirage that became 17-1 and 34-14 at the end of the quarter.
Neither was favorable the second partial, which increased the difference to 29 points that were already insurmountable. Murphy started with a three-pointer, but neither did the fight of Guillem Jou, very active, avoid the continuous disaster on the scoreboard.
The team came out of the locker room mentalized to recover a bit, and took a partial point for the third period. Two three-pointers by Pere Tomás and Zuba reduced the difference a little, but Manresa was still far away. Singleton continued tuned from the three-point line, and the difference was 28 points on the doorstep of the last quarter.
Pesic's men did not stop pressing throughout the match, and Barça managed to score 107 points in a game to forget, an afternoon where almost nothing went well in the Palau Blaugrana. Lundberg, Murphy, Tomás and Lalanne exceeded 10 points in a bad general match of BAXI Manresa.