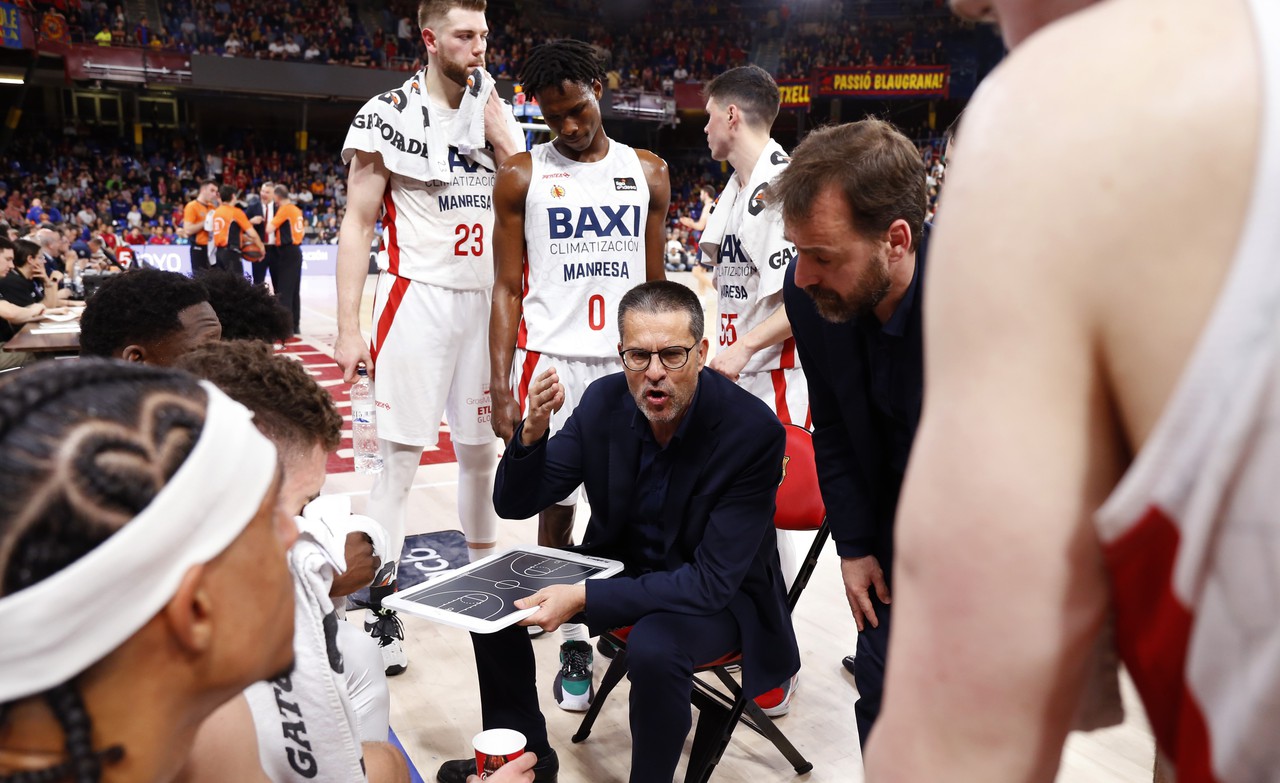 BAXI Manresa wants to remain competitive in Girona
Catalan duel in Fontajau to try to continue progressing in the Endesa League. No impact on Pedro Martínez's team.
Friday 24 of March of 2023 at 13:44
BAXI Manresa visits Girona after a long trip to Lithuania. Those from Bages are already among the 8 best teams in the BCL but are focused on getting victories in the Endesa League. Pedro Martínez has no injured players with 2 training sessions remaining for tomorrow's game at 6:00 PM in Fontajau.
The fact that they are in the quarter-finals of the Basketball Champions League, where they will face Lenovo Tenerife, should not detract from BAXI Manresa's main objective: to compete well in the Endesa League, where they are in the danger zone. Pedro Martínez have all the players for the visit to Girona.
The Girona are better placed in the classification, with 8 wins and 15 defeats which allow them to be in a quiet area. The President and player of the team, Marc Gasol, is the mainstay also on the court, together with quality players like Kameron Taylor and others also experienced like Quino Colom. Marc Gasol's team has been able to bring together talent, veterans and youth.
Pedro Martínez said today before training that "Girona is a team that is having a very good season, with players capable of one on one and a player like Marc Gasol who conditions for everything he generates ; we have to play with energy, play well in defense and one-on-one, we need to be at their level».