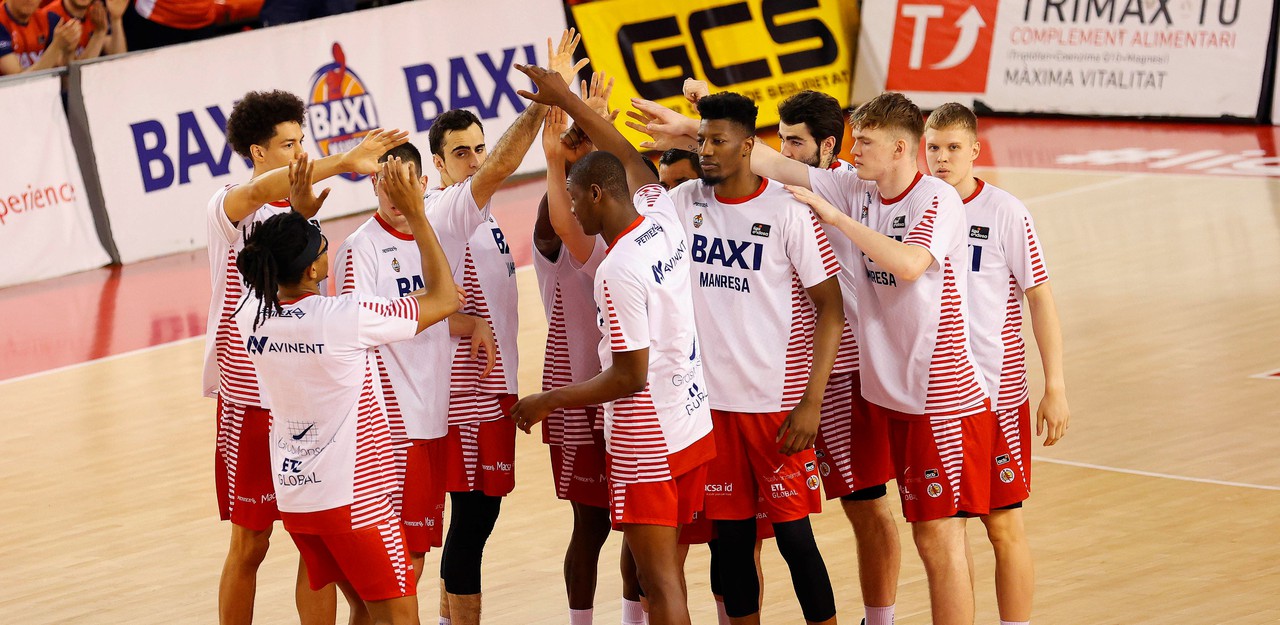 BAXI Manresa's match to stay alive and fight against Real Madrid
On Saturday at 16:30 (#Vamos), the Reds will play to force the third game of the Endesa League quarter-finals against Real Madrid.
Friday 27 of May of 2022 at 13:59
BAXI Manresa receives the visit of Real Madrid, in the second game of the quarter-final play-off of the Liga Endesa. In the first, the reds were imprecise and the whites prevailed (93-76). In the Nou Congost, the team from Bages will have the opportunity to tie the series and play the access to the semifinals in the third game, which will be next Monday at 21:30 at the WiZink Center.
The team, with the extra help of the Congost fans, is not giving up and wants to force the third game. The team from Madrid, therefore, will present difficulties because they want to reach the semi-finals of the competition as soon as possible. Pedro Martínez's team have the chance to extend the series and put the Euroleague runner-up between a rock and a hard place by forcing a third game.
Real Madrid is a very talented team, one of the best teams in Europe. Of Pablo Laso's players, it is worth highlighting their choral performance, but, in particular, it is worth mentioning the excellent moment of Fabien Causeur, who scored 17 points and grabbed 8 rebounds in the first game, shooting very well from the 6.75 line.
Chima Moneke and Brancou Badio spoke ahead of Saturday's game. The Nigerian power forward explained that «we hope to win and give a good show to our people; to compete we must be more active and energetic, and do better things than we have just done well». For his part, Badio declared that «the game in Madrid was tough, they played more physical than us; we want to give everything at home, play more physical; everyone is helping me and I am very comfortable in the team since I have arrived».