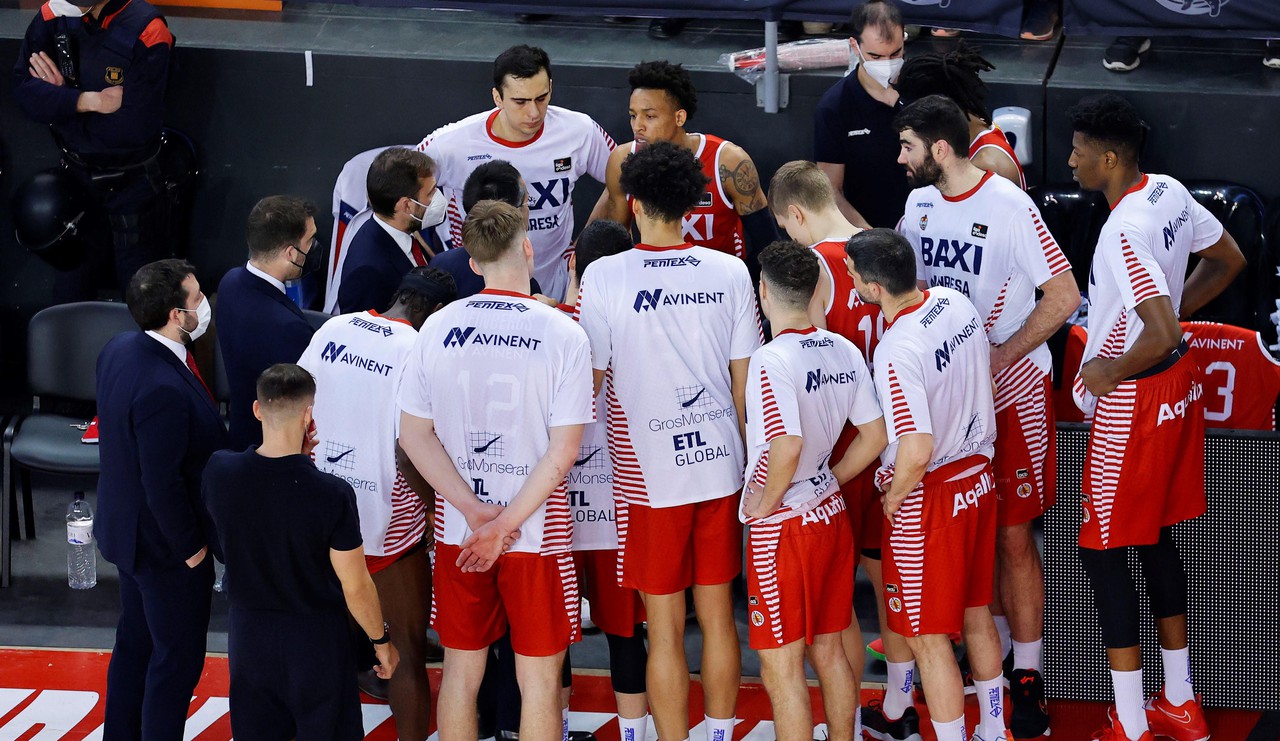 BAXI Manresa's difficult start against in-form Bilbao Basket
On Sunday at 20:00 (M+Deportes1), the Bages team are looking for their fourteenth victory against a Surne Bilbao Basket team that has won its last 5 games. Pedro Martínez has the full squad available.
Friday 4 of February of 2022 at 14:36
BAXI Manresa visits Bilbao in the match corresponding to Day 21 of the Liga Endesa. The Bilbao team is in tenth place with a record of 9 wins and 9 losses. The team coached by Àlex Mumbrú had a hard start, with 5 consecutive defeats at the beginning of the competition, but, at this stage of the season, the situation is totally different and Surne Bilbao Basket has 5 consecutive victories.
After the defeat, in a head to head final, in Bursa, BAXI Manresa wants to beat Bilbao and, thus, continue to demonstrate that it is in great form and add the fourteenth victory to the Endesa League, however, first, it must beat the Bilbao team that is going through a good stretch and, for sure, will present difficulty. For the match, Pedro Martínez will be able to count on all his players.
The Surne Bilbao Basket, coached by Àlex Mumbrú, is a team where the minutes are distributed among the whole squad. When they play in Bilbao Arena, they turn the stadium into an almost impregnable fortress, where winning is very difficult. The Bilbao team have won 7 consecutive games. It is worth mentioning the centre Ángel Delgado and the shooting guard Andrew Goudelock, 10.8 and 13.0 points, respectively.
Pedro Martínez appeared before the press. The coach declared that «we know that we are playing against a team that is in a good dynamic, who have signed players during the season that have given them a leap in quality; we must prepare ourselves for a very tough and difficult game».