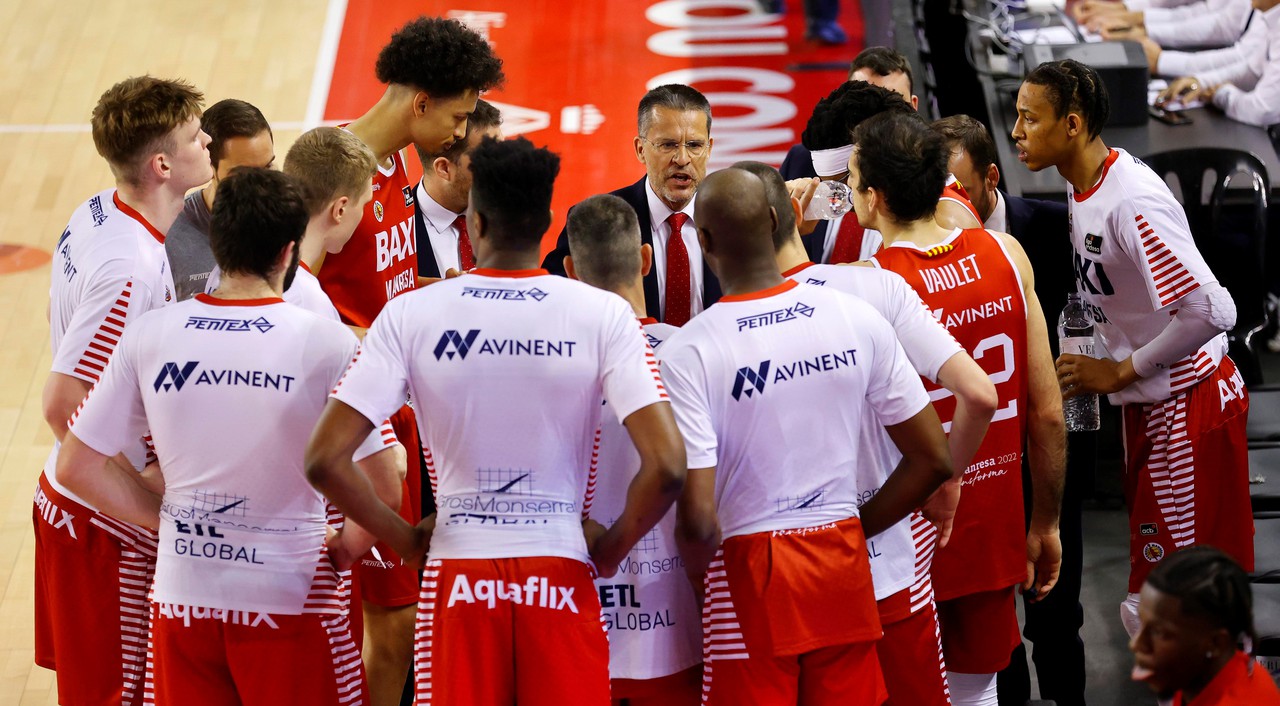 BAXI Manresa visits Tenerife, a direct rival
On Saturday at 18:00 (M+Deportes), the team from Manresa will be searching for a victory. It will be difficult, but Pedro Martínez's team will fight to maintain its good position.
Friday 29 of April of 2022 at 14:04
BAXI Manresa visits San Cristóbal de La Laguna to face Lenovo Tenerife, in the match corresponding to Matchday 31 of the Lliga Endesa. The team from the Canary Islands are fifth with 19 wins and 12 losses, while the team from Manresa is sixth with the same record. In the first round match, Manresa won in overtime, in-extremis, with a winning basket by Dani Pérez (95-93).
After fighting to the end and losing against Betis, the reds, like their adversaries, have had few training sessions to prepare for the game. Saturday's duel faces two direct rivals, who are playing to consolidate their position in fifth place in the Lliga Endesa, to maintain a favourable position for the first round of the play-offs. Pedro Martínez is still without Dani Pérez, Dani Garcia and Guillem Jou. Toni Naspler and Musa Sagnia continue in the dynamic of BAXI Manresa.
Lenovo Tenerife, coached by Txus Vidorreta, is a talented team made up of players with experience in the competition. Of the Tenerife team, it is worth highlighting their choral game, but especially Giorgi Shermadini, with 15.6 points and 6 rebounds per game, and Marcelinho Huertas, with 12.9 points and 6.3 assists per game. Special mention for the excellent season of Bruno Fitiplado and Sasu Salin**.
Before Saturday's game, Luke Maye and Juampi Vaulet appeared. The player from North Carolina explained that «we are struggling, it is difficult not to have 3 of our point guards, we try to overcome adversity and play the best we can; the coaches are doing a great job in the scouting: they are a team that shoots very well from the perimeter, we must try to get them out of their rhythm». For his part, Juampi Vaulet pointed out that «now we don't have point guards and we train with the postions change and we are playing in places where we are not used to; Tenerife is a team with many talented players, and with Shermadini and Huertas who play very good pick and roll».