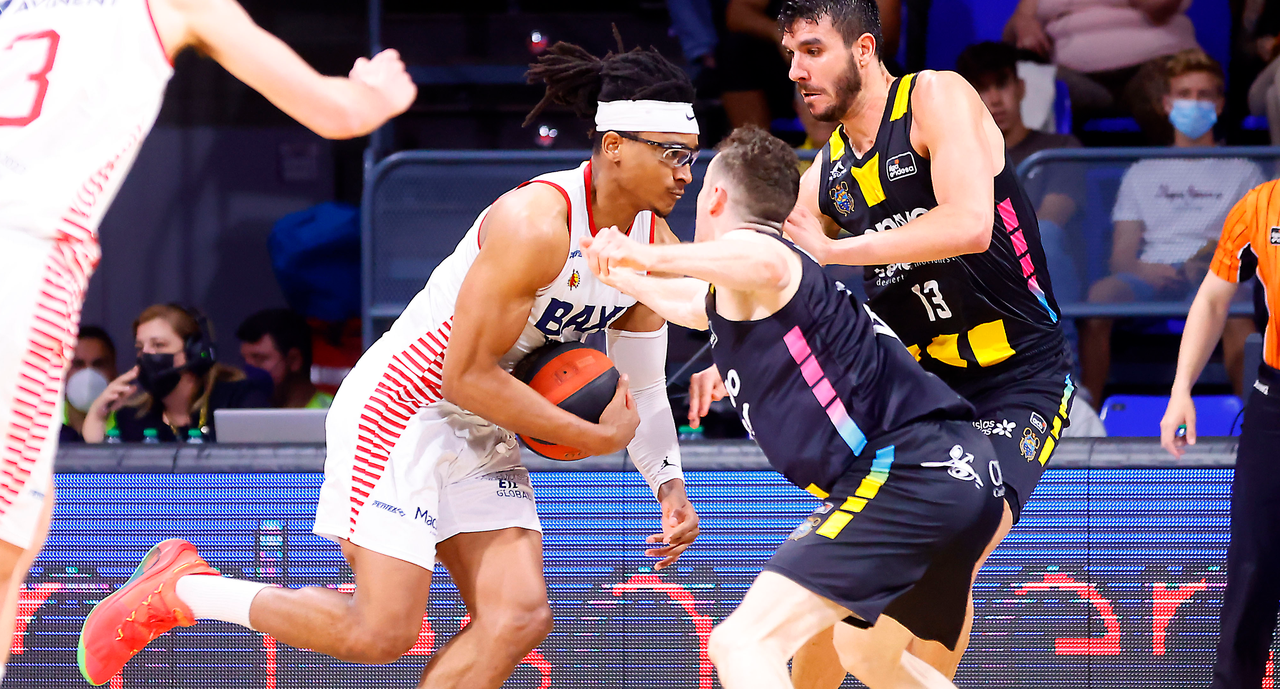 BAXI Manresa faces up until the end against a very successful Tenerife
The Bages team, still without their three point guards, competed at all times against a rival who scored up to 17 three-pointers. Moneke (25 p, 12 reb and 43 eff), the highlight of the duel.
Saturday 30 of April of 2022 at 20:34
94 Lenovo Tenerife I Huertas 10, Salin 18, Rodríguez, Doornekamp 17 and Shermadini 7; Borg, Fitipaldo 8, Sastre 7, Sulejmanovic, Wiltjer 19 and Guerra 8
83 BAXI Manresa I Naspler 5, Thomasson 16, Valtonen 12, Moneke 25 and Sima 4; Steinbergs, Rafa Martinez 4, Bako 5, Vaulet 6 and Maye 6
Partials: 30-25, 24-15, 18-21, 22-22
BAXI Manresa is still in a delicate situation, without being able to count on any of the three point guards of the first squad due to injuries. However, this does not stop them from competing in matches until the end. They did it again on the complicated court of a Lenovo Tenerife (which like the Bages team will fight for the BCL in Bilbao) which was very successful and scored up to 17 three-pointers, which allowed them to take the victory.
At the start of the duel the attacks clearly prevailed over the defenses, and the two teams alternated the leads. The Canaries scored eight of the nine three-pointers they shot in this stretch (five from Salin and three from Doornekamp) and reached the end of the quarter with five points (30-25).
In the second the pace of the game slowed down, and both teams found it harder to score. Txus Vidorreta's men, then led by Wiltjer, continued toned from the long distance, and this allowed them to extend the margin to the fourteen points with which they reached the break (54-40).
Returning from the locker room, the match was tighter, with stronger defenses. This favored Pedro Martínez's players, who cut to just five points. However, two more three-pointers from the home team allowed them to reopen the hole and close the third quarter with eleven points ahead (72-61).
In the last ten minutes, a Bages team led by Moneke did not give up and stood at seven, but the islanders remained solid and added a victory that ensures them to play in the playoffs for the title.
Next week the BAXI Manresa will park the Endesa League and will play the final four of the Basketball Champions League in Bilbao. The rival in the semifinals will be the German MHP Riesen Ludwigsburg, on Friday at 21:00.