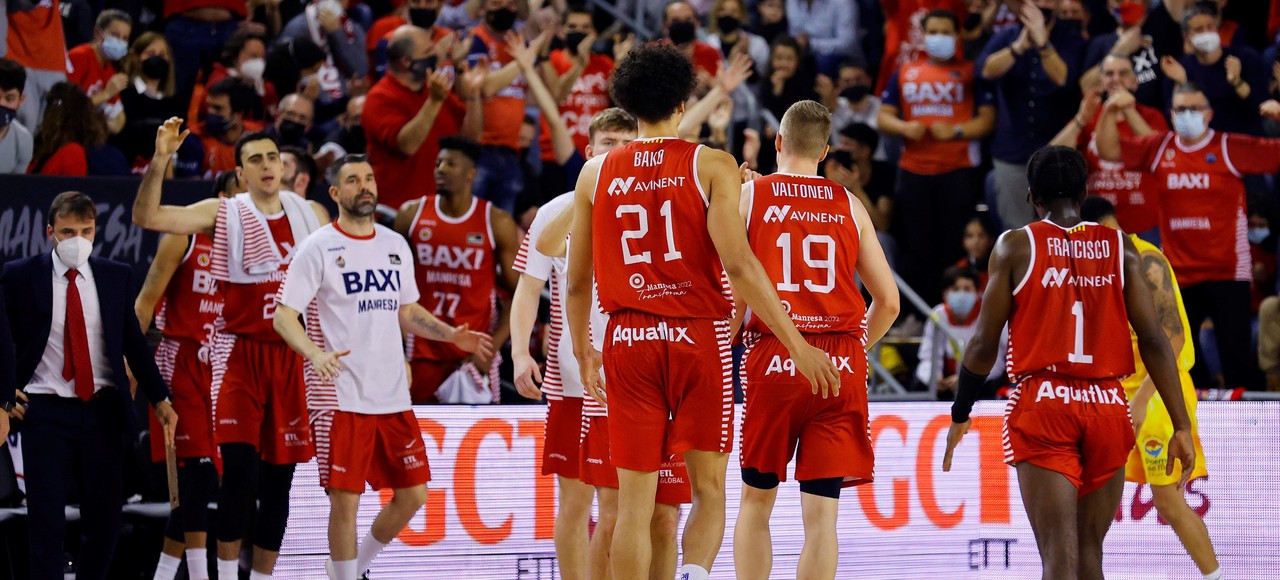 BAXI Manresa receives an uncomfortable opponent in Congost
On Wednesday at 21:30 (M+ Deportes) against Monbus Obradoiro, the team from Bages can qualify for the Copa del Rei 18 years later. The Galicians have won the last 4 clashes with the Catalans.
Tuesday 18 of January of 2022 at 14:37
The BAXI Manresa plays against Monbus Obradoiro at Nou Congost. The game, which had to be rescheduled, corresponds to the 15th day and the first round of the Endesa League. The Gallecs are in fifth place with a record of 5 wins and 10 losses, while the Manresa team is in fourth place with 10 wins and 6 losses. For the game, Pedro Martínez will be able to count on all his players.
After beating Gran Canaria at Nou Congost, BAXI Manresa wants to continue to be strong at home and get a new victory against Monbus Obradoiro, but the Galicians will prevent it. This game does count for the Copa del Rei qualification; if the Manresa team wins, they will qualify mathematically. Pedro Martínez will be able to count on all available players.
The Monbus Obradoiro, coached by Moncho Fernández, is a well-balanced team, which, above all, stands out for its inside game. It is worth mentioning the two power forwards, Laurynas Birutis and Henry Ellenson, who are the two main offensive references with 12,3 and 13,4 points, respectively. The Gallecs have won in the last 4 encounters with BAXI Manresa, and they are a rival that has made it very difficult.
Elias Valtonen Elias Valtonen and Dani Garcia have appeared before this Sunday's game. The Finnish forward said that «Obradoiro has great players in all positions, and a great team play; we will have to be ready to respond to every action». The point guard from Mataró, on the other hand, declared that «we face the game as always, with maximum ambition; we have to take the game to our territory, press in defense and run on the counterattack; they want to play very tactical, and we have to play a happy transition game».