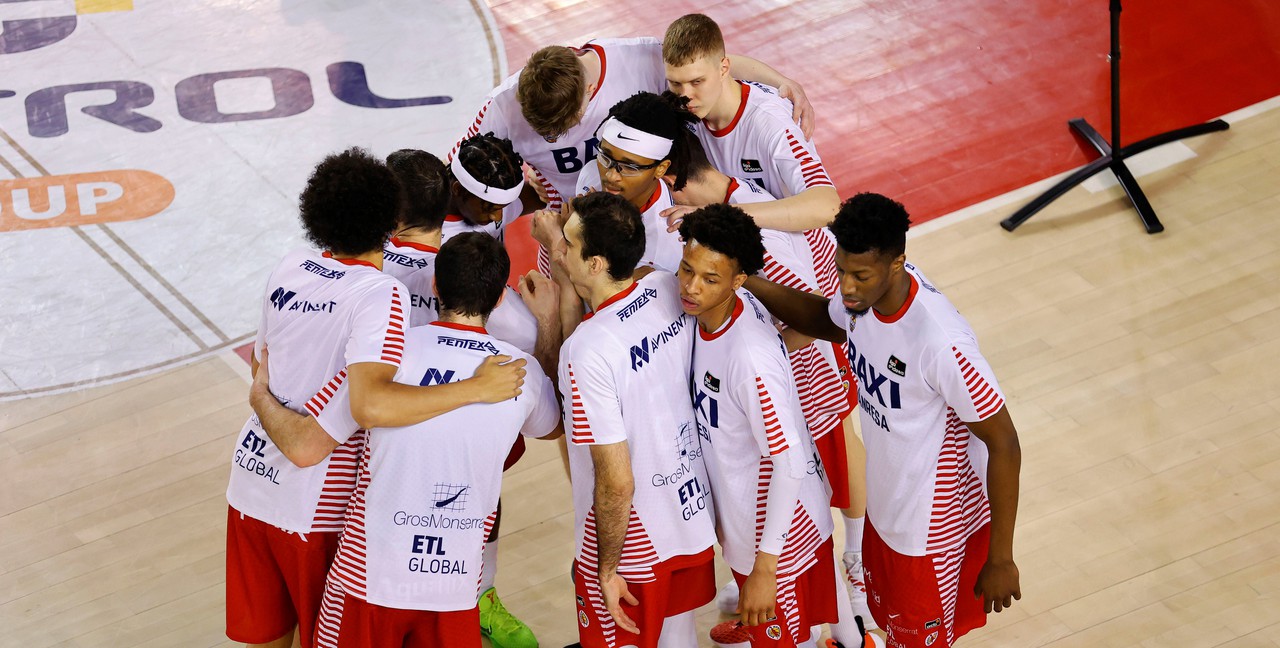 BAXI Manresa needs the Nou Congost extra boost
On Wednesday, from 20:30 (M+Deportes1), the Bages team, with several injuries, will be looking for a new victory in the Manresa stronghold, against Betis, an opponent who needs to win.
Tuesday 26 of April of 2022 at 16:51
BAXI Manresa receives the visit of Coosur Real Betis at Nou Congost. The game corresponds to Matchday 32 of Lliga Endesa, which is being moved forward because, on the previously assigned date, the team from Bages will be playing the BCL Final Four in Bilbao. The team from Sevilla are in sixteenth place with 9 wins and 21 losses, and need to win games to move away from the relegation zone. In the first round encounter, the reds won convincingly (64-106).
After losing against Baskonia, the team had few training sessions to prepare the game. Despite the injuries, the Manresa team are having a great end to the season. Against Betis, once again, the team wants to continue to demonstrate its resilience and with the extra energy of Congost add the twentieth victory in the league. Pedro Martínez will be missing Dani Pérez, Dani Garcia, Guillem Jou and Sylvain Francisco. Toni Naspler and Musa Sagnia continue in BAXI Manresa dynamic.
Coosur Real Betis, coached by Luis Casimiro, is a complete team. Since the beginning of the season, there have been several departures and additions in the team. In their roaster there are players with experience in the competition such as former Manresa players Eulis Báez and Aleksandar Cvetkovic. From the Sevilla team, it is worth highlighting Shannon Evans, who is their top offensive reference, with 16.2 points and 6.3 assists per game. Also, Vitto Brown with 11.4 points per game.
Chima Moneke and Yankuba Sima appeared before the press before Wednesday's game. The Nigerian power forward said that «playing without point guards and with players who do not occupy their positions is difficult; in the last few games, Betis is doing things very well, although we play in the Congost, it will be a complicated game, as it will be on Saturday». For his part, the pivot from Girona explained that «we are coming to the end of the season, we are carrying a lot of load, we have a lot of absentees, but those of us who are available have to go out and fight for the club and we will try to win the games».