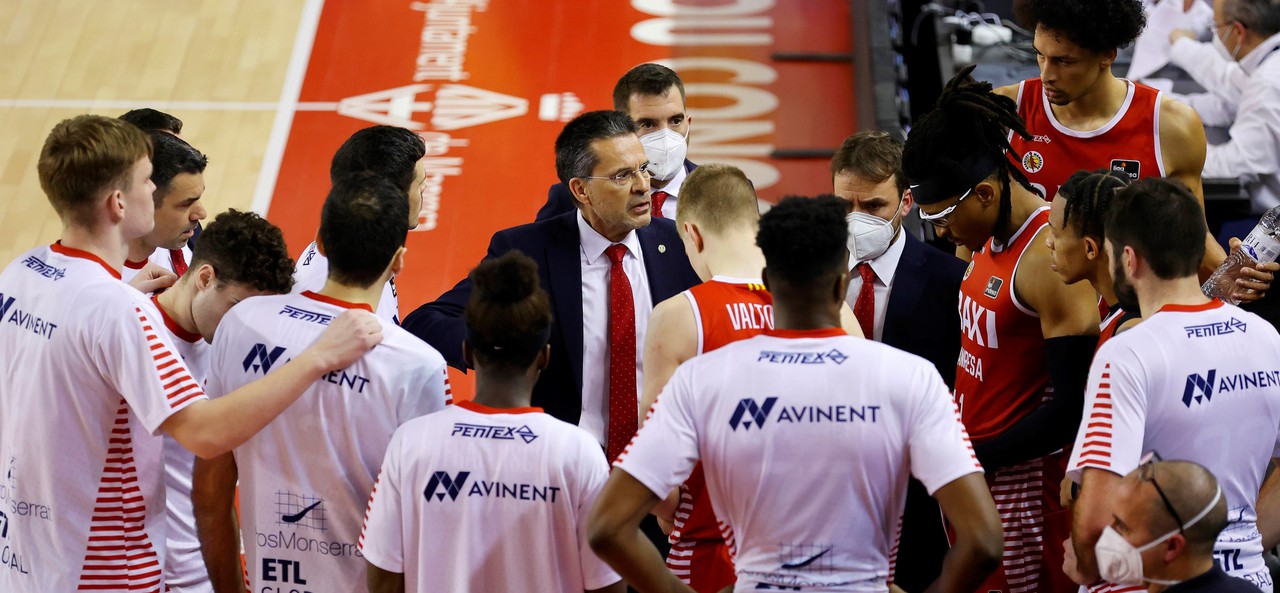 BAXI Manresa ends the first round in Andorra
On Saturday at 18:00 p.m. (M+Deportes), the Bages team is looking for its twelfth victory against MoraBanc Andorra who will face difficulties.
Friday 21 of January of 2022 at 12:54
The BAXI Manresa travels to Andorra to face MoraBanc. The game, which had to be postponed, corresponds to Day 16 of the Liga Endesa. The Andorrans are fifteenth in the standings with a record of 5 wins and 11 losses, 4 in the last few games, while the Manresa team is sixth with a positive record of 11 wins and 6 losses. For the match, Yankuba Sima is doubtful.
After beating Monbus Obradoiro (104-84) and qualifying for the Copa del Rey 2022, Baxi Manresa wants to continue with the same positive dynamic, but, first, they will have to beat MoraBanc Andorra, who will want to prevent it. Pedro Martínez will be able to count on all available players.
The MoraBanc Andorra, coached by Ibon Navarro, is fifteenth in the standings, a fact that is not an entirely objective mirror of their performance. This season, in all the close finishes, the coin has turned out to be against them. The Andorrans are a well-balanced team with several players with long experience in the competition. Of note, Code Miller-McIntyre and Clevin Hannah scored 13.4 and 13.3 points, respectively.
Pedro Martínez has appeared. The coach stated that «it will be a very tough game. They are a very aggressive team that presses a lot and plays with a lot of rhythm. In Andorra it is always difficult for us to get into games and we must be prepared for a very physical game».