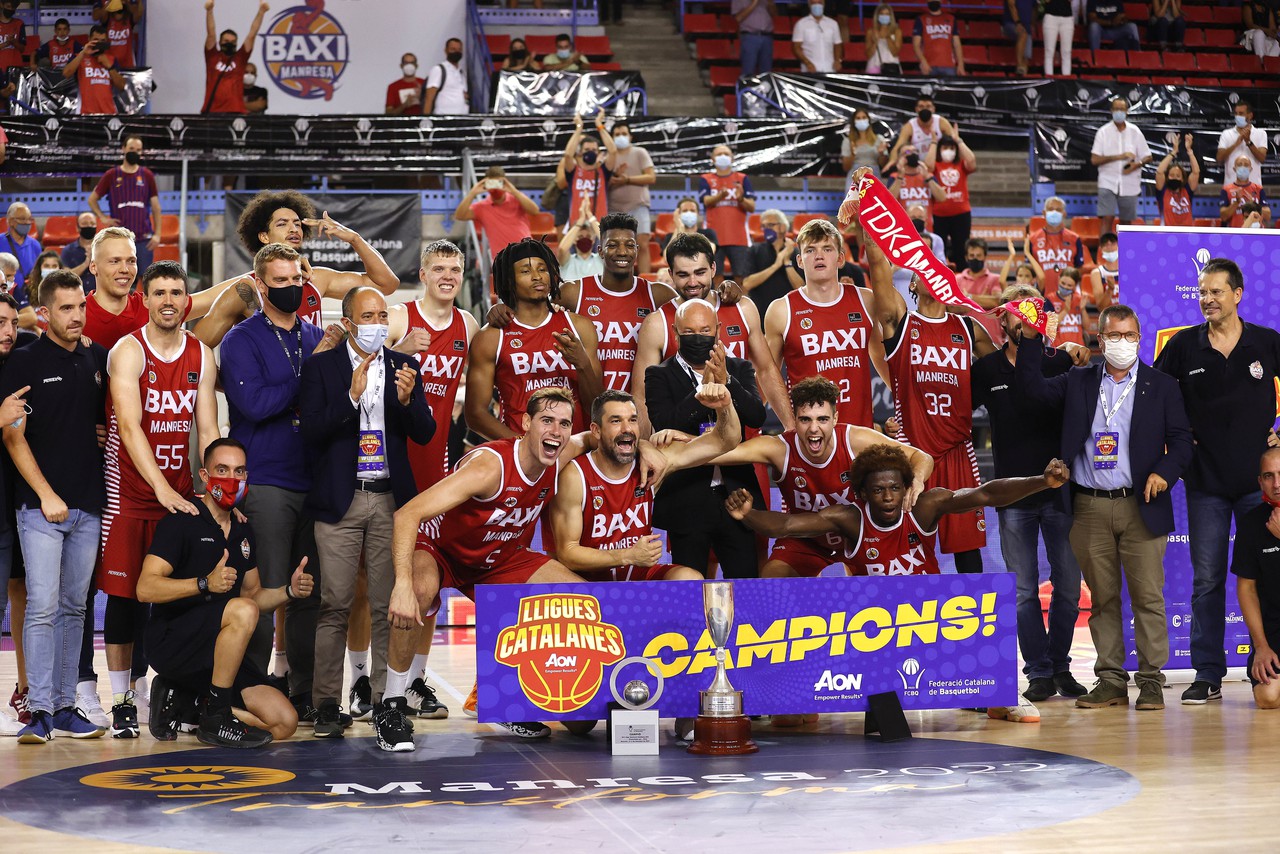 The second round begins at the Nou Congost against Unicaja
This Saturday at 18:00 BAXI Manresa hosts the Málaga team at the start of the second half of the championship, with the team hit by injuries.
Friday 15 of January of 2021 at 16:53
A heavyweight rival to start the second round in the Nou Congost. Unicaja of Luis Casimiro and Frankie Ferrari visits Manresa this Saturday at 18:00 (the match will be offered live by Movistar + Deportes 1). The bagencs are affected by the injuries and will not be able to have the whole 'roster'.
BAXI Manresa starts the second round after a very good first half of the championship. Balance of 8 victories and 9 defeats, with the visit to the court of the UCAM Murcia pending. Day 20 is a great challenge for the Bages team, which will receive Unicaja with Eulis Báez injured, players not yet recovered such as Guillem Jou and Makai Mason and others who have been injured this week. Janning has a muscle injury in the sole and Tabu, also with discomfort, has missed workouts.
Unicaja, meanwhile, has not been able to count on Alberto Díaz and Axel Bouteille for the last few games, and we will see with which players the Málaga team will be able to play. Who will be there will be Frankie Ferrari, a player of the Andalusians for a few weeks. Luis Casimiro returns to the pavilion where he made his triumphant debut as a coach.
In the preview of this day 20 have spoken Dani Pérez and Scott Eatherton. The Barcelona guard pointed out that "we have to impose our pace, something we couldn't do against Barça; they drag defeats and hopefully bad dynamics weigh on them; I notice that the defenses focus more on me and I find it hard to find passes, we have to find alternatives to generate». The American center acknowledged that "we have adversity, but all teams have injuries; we have to adapt to the situation and try to win».