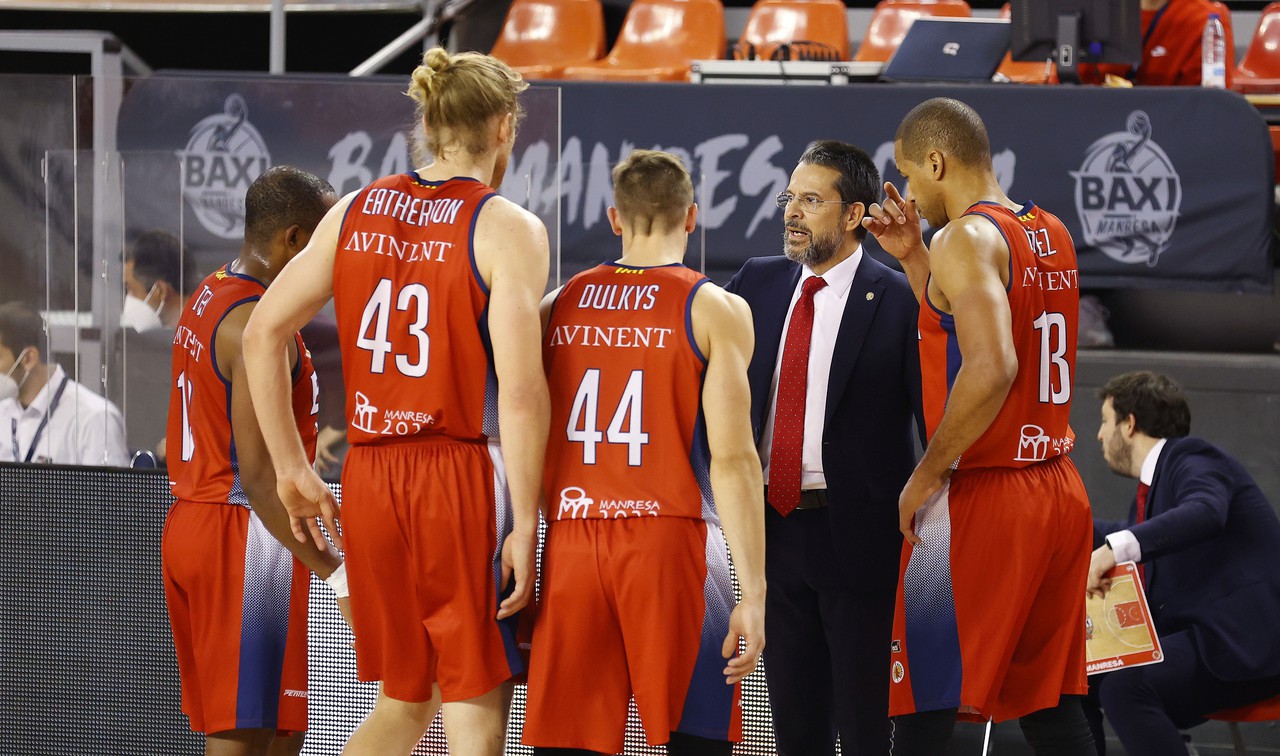 End of a great first round with chances of 'miracle'
BAXI Manresa closes what is an excellent first half in the Endesa League against Barça, with chances of qualifying for the Copa del Rey, only in case of victory.
Friday 8 of January of 2021 at 17:09
It takes a victory for BAXI Manresa and a defeat on Sunday for Unicaja to be able to finish in eighth place and be in the Copa del Rey in Madrid. Very difficult mission. But, as you know, miracles often happen in Manresa.
BAXI Manresa will not be able to count on Guillem Jou or Makai Mason , who are still recovering from their injuries. The other players are available to Pedro Martínez . The Catalan coach pointed out in the preview that things will have to be done very well to be able to fight for the match.
Barça comes in second with 2 victories for Real Madrid. Barça will be leaders in the Copa del Rey. A luxury squad where Nikola Mirotic and Brandon Davies are in doubt, and where Leo Westermann has already joined, the latest signing from the Catalans who has already made his Euroleague debut this Thursday. In addition, Adam Hanga and Pierre Oriola , former players of Bàsquet Manresa, return to the Nou Congost.
Pedro Martínez said in the preview of the match that «the fact that we have reached the last day of the first round with options to enter the Copa del Rey is positive, the longer we are with 50% of victories and defeats , better; they have very great potential, and regardless of whether Mirotic is there or not, we will have to be careful; we don't have to be aware of whether we enter the cup or not, it's not up to us exclusively ».