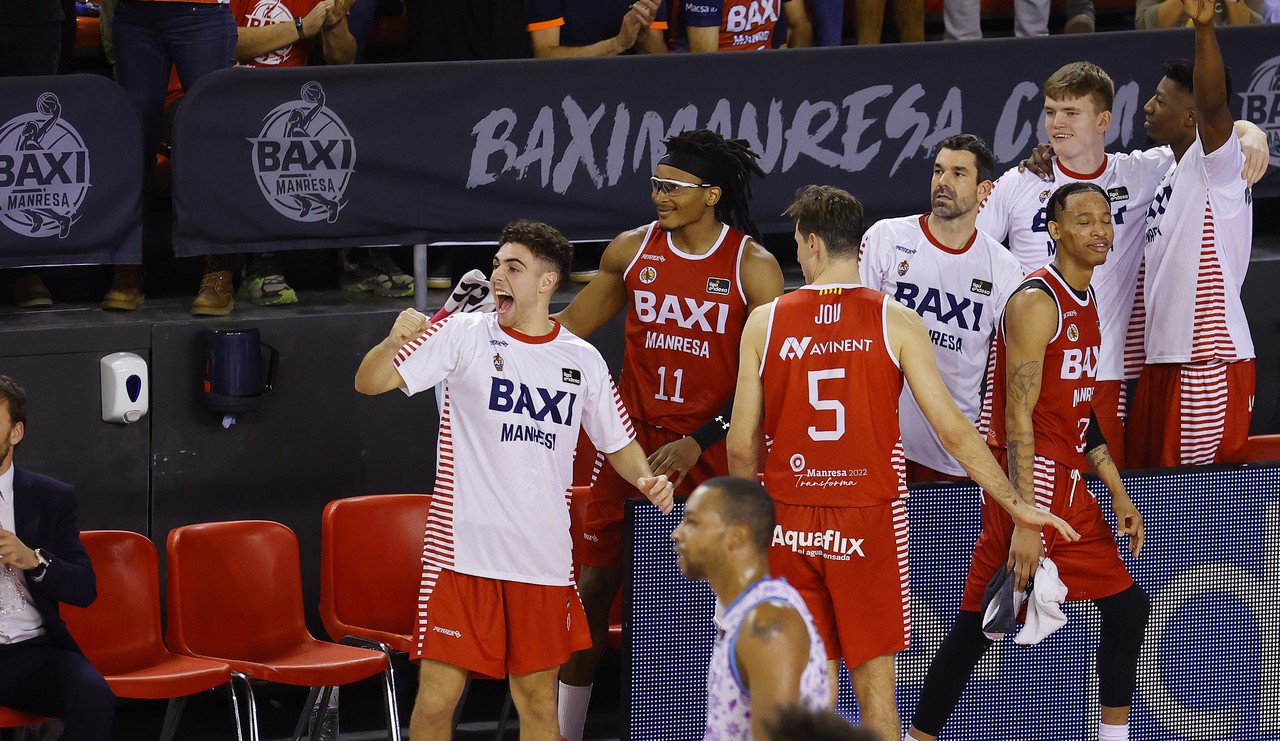 Complicated exit in front of a fit opponent
The BAXI Manresa visits the UCAM Murcia this Sunday at 18:30 (M+ Deportes 2). Those of Sito Alonso are fifth with the same balance as those of Bages.
Friday 19 of November of 2021 at 16:52
Complicated match before the week off for the FIBA ​​window. BAXI Manresa will try to fight for the 7th victory in Murcia. Those of Pedro Martínez are waiting to know the results of the PCR before traveling this Saturday. The locals have made a great start and are in the top spots.
The BAXI Manresa wants to confirm in Murcia that it intends to fight to be ahead of what people could expect. It is not an easy challenge. The team will travel this Saturday with all available staff, failing to know which player will be ruled out. BAXI Manresa has won the last 3 league games and wants to maintain this positive streak.
UCAM Murcia is the team with the most points in favor of the league and the second best rated. Two facts that speak for themselves about how Sito Alonso's team is playing at the start of this season in the Endesa League. The Murcians are finding many contributions within their team: Isaiah Taylor, Augusto Lima, James Webb, Jordan Davis ... and a long list of offensive resources that will make things difficult for visitors.
IN the previous post-training session this Friday, Chima Moneke and Dani Garcia spoke. The Nigerian center-back explained that "I know some players on the team and they play hard; it will be a match with extra elements and physical issues, it will be important to defend well and close the rebounds ». On the other hand, the base of Mataró has said that «it will be a very hard match, and more being its field; they like to play in transition, play fast; we have to do what we set out to do during training and be at their physical level ".